In Netflix's newest offering, Echoes, Michelle Monaghan and Matt Bomer are drawn into a sinister plot. The story of Leni and Gina Dimitri, two identical twin sisters who decide to switch places and live a double life, unfolds in the Australian miniseries. When one of them disappears, chaos ensues. The Australian director, producer, and writer Vanessa Gazy is responsible for Echoes. She is most well-known for developing the groundbreaking Eden series for 2021.
Gazy, Brian Yorkey (13 Reasons Why), Quinton Peeples (Runaways), and Imogen Banks are the showrunners for the Netflix miniseries. It's likely that you're thinking that this new show will use the tired trope of switched twins. But as you'll see, Echoes takes a darker and more sinister turn, adding a psychological thriller element reminiscent of shows like True Detective and The Sinner. Echoes appears to be a must-watch for anyone who enjoy murder mysteries and psychological thrillers. In this article we will discuss about echoes movie 2022 cast, trailer and many more.
Echoes Release Date
On Friday, August 19, 2022, Echoes will make its Netflix debut.
How Many Episodes Are There in Echoes
According to the most recent reports, Echoes will consist of a seven-part miniseries with each episode running for one hour. On the day of the release, August 19, 2022, all episodes will be available simultaneously online. As everyone is excited for echoes movie 2022 cast.
Echoes Trailer
On July 26, 2022, Netflix dropped a trailer for their upcoming film Echoes, and in under two minutes, they managed to sum up the entire plot. Leni and Gina, played by Monaghan in the trailer, appear to have an understanding with one other before Leni's disappearance puts their dastardly plan into disarray. The mysterious plot thickens as more bodies, including a horse, are found, and Gina begins to get threatening messages. There's an ominous and powerful vibe to the show that reminds me a lot of True Detective, another of Monaghan's thriller shows.
The mysterious premise is perfectly complemented by the foreboding score and atmosphere. From what we can tell from the trailer, this is going to be a slow-burning, yet highly engaging mystery thriller. There are a few scary parts, and the tale might easily go from murder mystery to unsettling horror in a short amount of time. As the story progresses, we meet the other main players, including Jack Beck (Matt Bomer), Leni's husband, who, with the help of the local sheriff and other authorities, sets out to recover his missing wife.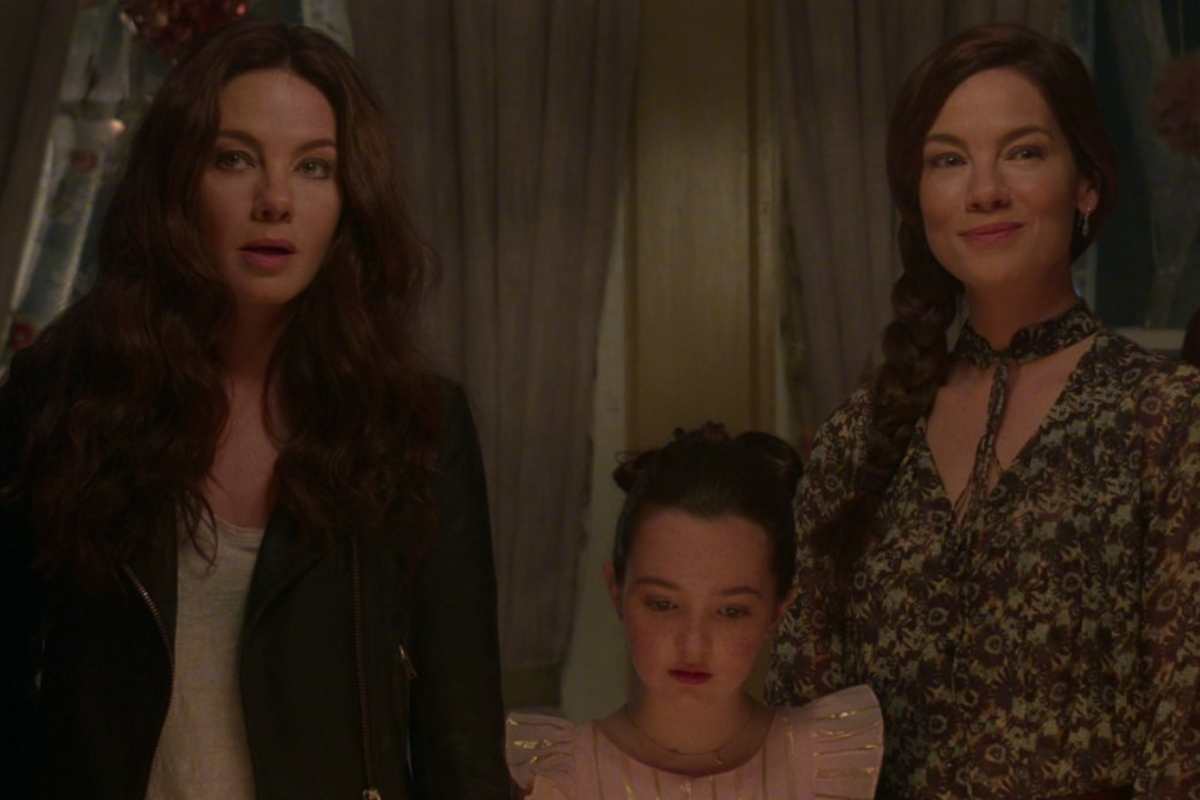 The trailer gives the impression that the actors are ready to give a spine-tingling performance. Previously in American Horror Story and Every Breath You Take, respectively, audiences got a taste of Bomer and Monaghan's abilities in the horror-thriller genre. Our expectations for their involvement in Echoes are, therefore, extremely high. As after the trailer everyone is excited for echoes movie 2022 cast.
Echoes Movie 2022 Cast
This psychological drama mystery stars Michelle Monaghan (The Path) and Matt Bomer (White Collar), with supporting characters played by Karen Robinson, Daniel Sunjata, Celia Weston, and Michael O'Neill. The ensemble cast also includes Jonathan Tucker, Rosanny Zayas, Gable Swanlund, and Ali Stroker. Michelle Monaghan plays both Leni and Gina Beck, and Matt Bomer plays Leni's husband, Jack Beck. Charlie Davenport is played by Daniel Sunjata, Claudia by Ali Stroker, Sheriff Louise Floss by Karen Robinson, Deputy Paula Martinez by Rosanny Zayas.
Victor McCleary by Michael O'Neill, Georgia Tyler by Celia Weston, Mathilda "Mattie" Beck by Gable Swanlund, and Dylan James by Jonathan Tucker. Besides Tyner Rushing as Maria McCleary, other recurring cast members include Madison Abbott as a young Leni, Victoria Abbott as a young Gina, Alise Willis as Meg, Maddie Nichols as Natasha, Lucy Hammond as a young Claudia, Onye Eme-Akwari as Beau McMillan, and Maddie Nichols as a young Meg. As they all the echoes movie 2022 cast.
What Is The Story Of Echoes About
In Echoes, we follow Leni and Gina, two sisters who share a potentially fatal secret. They've been exchanging places since they were little, and now they each essentially have two lives. This ideal trick probably began as harmless play when they were young; yet, because they were able to avoid detection at all costs, no one has ever discovered their deception. Their plots, however, have never resulted in any sort of difficulty, and their charades have always managed to keep everyone, including their husbands, in the dark.
Everything has been going smoothly until Leni disappears. At this point, everything goes wrong and Gina's life spins out of control. When Gina begins to receive ominous and cryptic messages, it becomes clear that the secret they never told anyone else has grown out of control. Quickly after, she begins to investigate the disappearance of her sister, which she suspects may have been the result of foul play.
The more she attempts to learn about her new reality, the more unsettling it seems. The questions start mounting up for Gina as she deals with dead bodies, dead animals, and suspicious people. Could Leni have escaped or did she meet an untimely end? Or is Leni out to get even with Gina? How widespread is their secret, and what harm might it bring Gina's way if it were revealed? And what measures is Gina prepared to take to ensure that her long-held secret remains hidden? When you see the Netflix miniseries on August 19, you'll have all the details.
For More articles  like this stay tuned with newsconduct.com