The SHIN MEGAMI TENSEI series, one of the longest-running JRPG franchises, recently celebrated its 35th anniversary. Numerous offshoots, such as the massively popular Persona series, have been developed for SMT in addition to the primary titles. However, Devil Summoner: Soul Hackers, originally released for the Sega Saturn in 1997, is one of the more interesting and underappreciated spinoffs.
Atlus has announced a sequel to the cult classic cyberpunk game 25 years later, and it looks very different from the previous entries in the SMT series. Here's everything you need to know about Soul Hackers 2 so you can start hacking some souls. In this article we will discuss about soul hackers 2 release date, cast and many more.
SOUL HACKERS 2 RELEASE DATE
Release dates for the PlayStation 4, PlayStation 5, Xbox One, Xbox Series X|S, and PC versions of Soul Hackers 2 have been set for August 26, 2022. The game's release date was unexpectedly revealed in the announcement trailer, and it'll be available in Japan and the West at the same time. At this time, there are no plans for Atlus to release Soul Hackers 2 for Nintendo Switch. soul hackers 2 release date.
Also have a look at 
SOUL HACKERS 2 TRAILER
Currently, there are two primary trailers for Soul Hackers 2, with more on the way. The main protagonists and the more futuristic environment were revealed in the trailer that was shown to the public. Unlike the bleak, post-apocalyptic visuals of Shin Megami Tensei V, Soul Hackers 2 has a vibrant, almost Cyberpunk design. The second trailer not only expands on the story, but also shows off the game's combat and demons in greater detail.
In addition to these two main videos, the AtlusTube channel on YouTube also features a number of smaller trailers introducing specific demons, as well as a presentation lasting an hour and featuring both information and a brief demonstration of the game in action.
 SOUL HACKERS 2 STORY
Set in the near future of the 21st century, Soul Hackers 2 follows the conflict between the Yatagarasu and the Phantom Society, two factions of Devil Summoners. Aion stands apart from these communities as a sentient data collective that developed naturally, unconstrained by technology.
Aion, fearing the end of the world, one day produces two beings, later dubbed Ringo and Figure, to avert it. According to a Gematsu translation, our heroes, Ringo and Figue, are "agents of Aion and individually autonomous splinters of its intellect," sent to the human world to avert the impending apocalypse. The mission is to save the world by tracking down and shielding two key individuals. But they quickly find out that both people have already been murdered. Somehow, Ringo manages to resurrect one of the Devil Summoners by using Aion's unique "Soul Hack" skill, while the rest of the Devil Summoners perish in mysterious circumstances.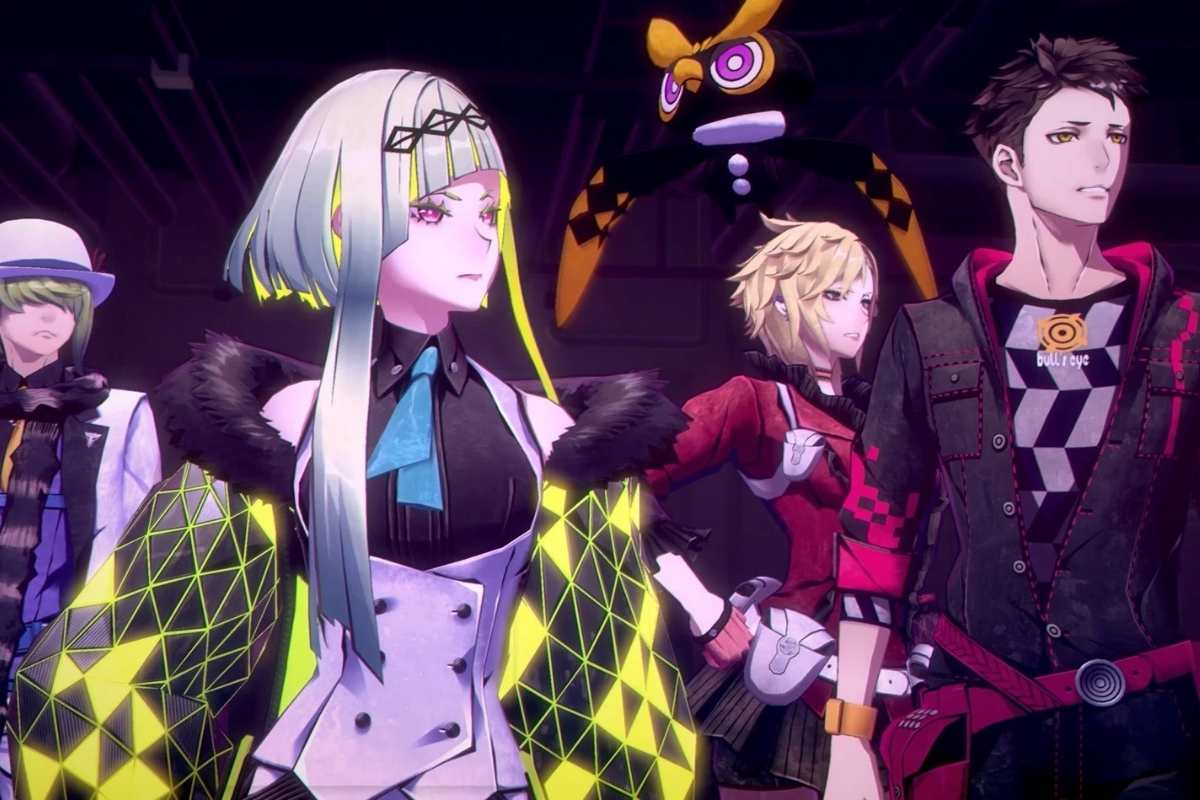 Ringo and Figue must find out the truth about the end of the world by teaming up with a group of Devil Summoners who have been given a second chance at life, each of whom has their own reasons for wanting to find out the truth about their own deaths. All the standard SMT material of demons, the occult, and the nature of humanity are present in the first Soul Hackers, along with more serious themes regarding the perils of unchecked technological advancement. It seems likely that Soul Hackers 2 will continue in this vein. After such a amazing story everyone is excited for soul hackers 2 release date.
DO YOU NEED TO PLAY THE FIRST SOUL HACKERS
Although it is impossible to predict what sort of connections may be there in Soul Hackers 2, it is safe to assume that you will not need to have played the original game to appreciate the sequel. In a technological sense, the original Soul Hackers was a follow-up to the 1995 Sega Saturn game Shin Megami Tensei: Devil Summoner.
Unfortunately, Devil Summoner was never released outside of Japan, although there were only a few tenuous links between it and Soul Hackers. There is an apparently new tale and an entirely new cast of characters in Soul Hackers 2. You don't need to have played Soul Hackers 1 or even the first several games in the Shin Megami Tensei series to enjoy Soul Hackers 2. soul hackers 2 release date.
WHAT DO WE KNOW ABOUT SOUL HACKERS 2 GAMEPLAY
Like previous games in the series, Soul Hackers 2 features turn-based combat and allows players to assemble a team of four unique characters. Fights appear to be very much like those in the Persona series, with an emphasis on taking advantage of your opponent's weaknesses. Like Persona's All-Out-Attack, the new ability Sabbath allows all members of the party to attack every enemy whose weakness has been exploited.
With their COMP, each player can equip one demon, granting that character access to all of that demon's abilities. Upgrades for COMPS are available at terminals, and the process of fusing two demons together to create new demons has been revived. As in previous SMT games, it appears that players can negotiate peaceful solutions to combat and enlist their demon foes. soul hackers 2 release date.
Also have a look at 
The addition of some subtle social simulation components is a major departure from the original Soul Hackers. While the time management in Soul Hackers 2 may not appear to be as deep as in Persona, the game's open world design and emphasis on party interaction make it feel just as deep as the latter. As the release date draws nearer, we can expect to learn more about the game's gameplay. soul hackers 2 release date.
For more articles like this stay tuned with newsconduct.com