Yuke's, a well-known videogame company, has been formally named as the creator of the highly awaited console game for All Elite Wrestling. Following more than two decades of work on the WWE Games series, Yuke's revealed in May this year that they would be creating a new wrestling game.
For the first time, AEW and Yuke's have formed a historic collaboration, which not only pits AEW against WWE but also against WWE 2K22 and their prior WWE license, which is still controlled by 2K Sports. See the information listed below to learn more about AEW Fight Forever, including its confirmed features and roster, the reveal trailer, and the first screenshots. This article e will discuss aew fight forever release date, and many more.
AEW Fight Forever Release Date
Current-gen consoles (PS4 and Xbox One), next-generation consoles (PS5 and Xbox Series X), and Windows PC will all be supported by Yuke's forthcoming AEW Console Game. The AEW console game's actual release date has yet to be announced, although a placeholder release date of December 31, 2022, has been listed on Amazon. Kenny Omega also indicated the aew fight forever release date of 2022.
Also have a look at 
AEW Fight Forever Features Confirmed
AEW Fight Forever is the first video game licensed by All Elite Wrestling to be developed by Yuke's. It's safe to say that fans can expect to take on the roles of great wrestlers on the AEW roster and brand-new AEW superstars. Arcade-style wrestling meets advanced AEW finishing maneuvers and offense in AEW: Fight Forever.
Fight Forever takes online cooperative wrestling to a new level with Tag Team matches that feature a series of team techniques done with simple commands. Tag Team battles. Wrestler customization, AEW-specific arenas, and a wide variety of match formats are all part of the game's extensive.
Career mode. Recreates the experience of classic arcade wrestling with All Elite Wrestling's inventive finishers and offense. AEW's newest rising stars and some of the names of the most recognizable sports make up the roster. The following match types are available: single, tag-team, three- and four-person, ladder, casino battle royale, falls count anywhere, unofficial lights out, and exploding barbed wire deathmatch. Using simple commands, players in Tag Team matches work together to complete a series of team maneuvers.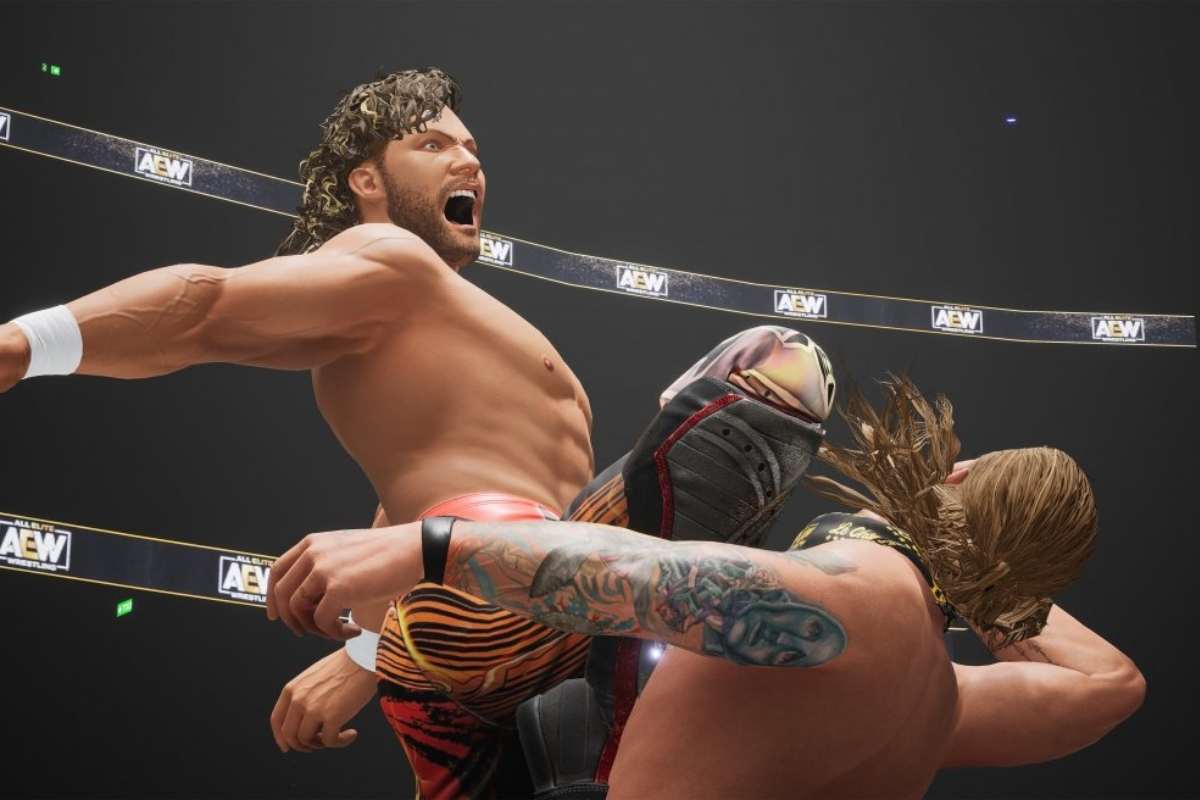 An extensive career mode focuses on the fun and personality of an All Elite Wrestler's travels. Create and develop your own AEW wrestler and have them feature in matches and stories throughout an event schedule. The possibilities are endless. Wrestlers can improve their stats by earning points by winning games and completing objectives. aew fight forever release date.
Wrestler appearance, movesets, entrances, teams, and stadiums may all be customized to your liking.
More than 40 weapons
Minigames
Weekly and daily challenges are at hand.
Features That Have Been Revealed
The game's visual style is currently influenced by WWF No Mercy and Virtual Pro Wrestling, with a more arcade-like appearance than the WWE Games series.
The gameplay is based on WWF No Mercy and Here Comes The Pain, among other wrestling games. Fast, fluid, hard-hitting gameplay, diversity and depth of maneuvers and a lot of unique and brand-new gaming concepts and mechanics are what you can expect from this new game. Realistic maneuvers and counters will still be a part of the game, but the tempo will be faster.
Engine: A brand-new engine will power the game. An entirely new gaming engine was explicitly created for Yuke's.
A campaign mode will be included in the game. That mode is already available in the Elite GM version of the game. In addition, the game "will feature the modes that fans expect to be in there," according to the announcement.
Create-A-Wrestler: A complete Create-A-Wrestler mode will be included in the game. Your imagination limits wrestling personalities, from funny characters to real wrestlers from other promotions.
Create-A-Moveset: The Game Will Also Features A Create-A-Moveset Option.
Online Competitive Multiplayer: The game will have an online competitive mode. Various game modes will be available for you to play with and against your friends and yourself. Cross-Platform play and other novel features are also being considered by AEW. aew fight forever release date.
Intergender matchups will be available in the game, as revealed in the teaser trailer with Kenny Omega versus Hikaru Shida. The tagline "where dreams come true" appears in the trailer. When wrestling in the game, blood can be shed. The ring mat will be covered in blood.
AEW Fight Forever Roster Confirmed
The AEW Console Game will come with a comprehensive roster of All Elite Wrestling Superstars, both male and female. On our AEW Fight Forever Roster Page, you can see the wrestlers who have been confirmed to be in the future videogame.
AEW Fight Forever Arenas Confirmed:
Arenas confirmed for All Elite Wrestling, developed by Yukes, may be found in this section. aew fight forever release date.
Also have a look at 
AEW Console Game Reveal Trailer
For more articles like this, stay tuned with newsconduct.com