We can't wait for the return of the E4 reality program Made in Chelsea, which will allow us to relive the antics of the rich 20-somethings of South-West London. As Ruby and Reza's relationship gets back on track in Made in Chelsea Season 23, there will be a lot of reconciliation, tense showdowns, and awkward chats among the Made in Chelsea group.
Now that Jamie and Sophie are engaged, the next season should focus on the events leading up to their wedding, which may be complicated by Maeva's desire for James to pop the question on her finger. Ahead of the premiere of season 23, here's everything you need to know about Made in Chelsea 2022.
Made in Chelsea Season 23 Storyline
A summary for the first episode of season 23 has been provided by E4 even though we know very little about the new series. However, not all of Ruby's friends are in agreement with her decision to rekindle her relationship with Reza after their split in the previous season.
Maeva is perplexed as to why James hasn't proposed to her yet after hearing about Jamie and Sophie's engagement announcement. As for Sam Prince, the bachelor is back in Chelsea after Inga opted to accept him back after he was exposed as playing both Verity and Inga in the previous series.
When Verity meets Inga in person at Liv's party, E4 teases, "the two of them get to know one other better."
Read More:
Miles and Verity have a new flirtation, Digby is looking for love, Ollie is dealing with an ex, and Miles and Verity have a new relationship.
Made in Chelsea Season 23 Cast
Here's who you can expect from Made in Chelsea Season 23, which is set to premiere in 2019.
Digby Edgley
A model and Made in Chelsea celebrity, Digby Edgley is 24 years old. He was a personal trainer and semi-professional golfer before he appeared on Made in Chelsea. After graduating high school, Digby attempted to make it as a professional golfer by traveling back and forth between South Africa and the United States.
Emily Blackwell
Model Emily Blackwell also has her lingerie line, UYC London, which she founded. Made in Chelsea helped her become famous.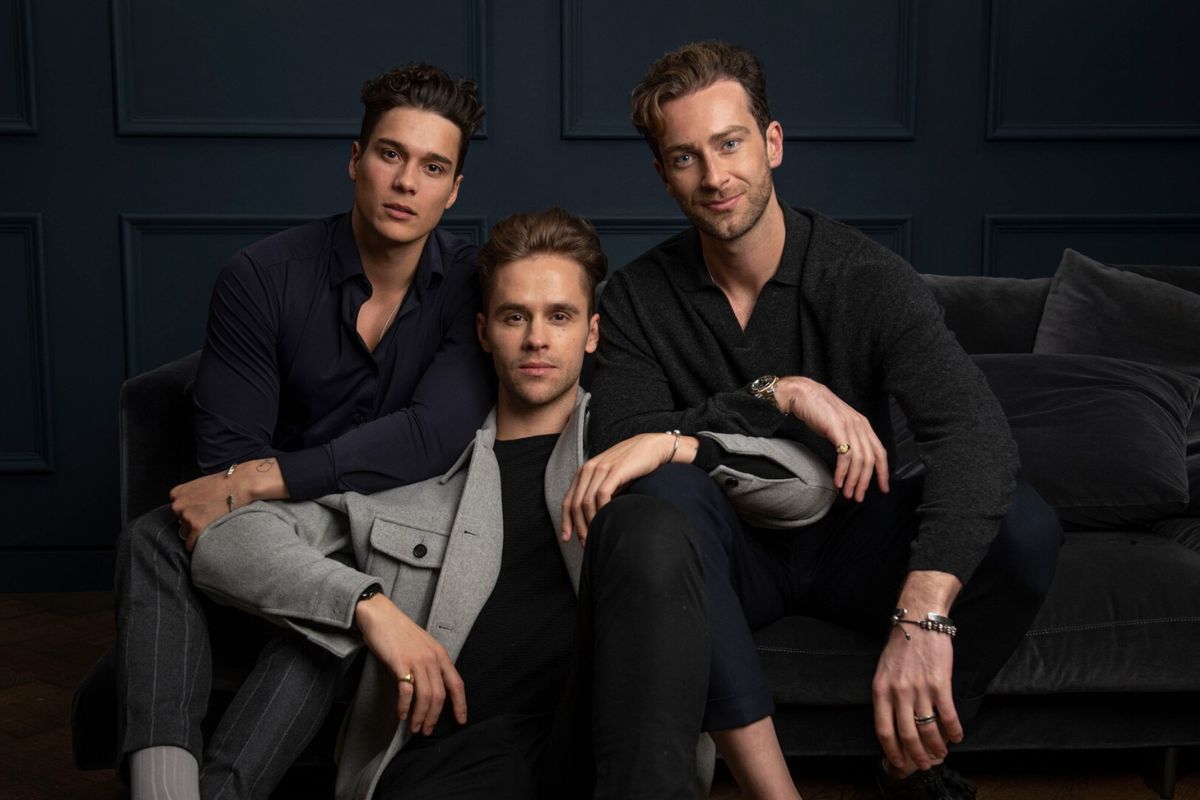 Fredrik Ferrier
Reality actor Fredrik Ferrier is most known for his role in E4's smash reality show, Made in Chelsea. Born in Surrey, this well-to-do young man spent his childhood in Norway.
Other Cast:
Gareth Locke
Harvey Armstrong
Inga Valentiner
James Taylor
Julius Cowdrey
Maeva D'Ascanio
Mark-Francis Vandelli
Miles Nazaire
Olivia "Liv" Bentley
Ollie Locke
Paris Smith
Reza Amiri-Garroussi
Ruby Adler
Sam Prince
Sophie "Habbs" Habboo
Tiffany "Tiff" Watson
Tristan Phipps
Verity Scarlett Bowditch
Victoria Baker-Harber
Robbie Mullett
Tabitha Willett
Emma Walsh
Joel Mignott
Since Zara McDermot declared last year that she would no longer be appearing on Love in the Flesh, which starred both her and Sam Thompson's on-screen love interest, we know that Zara has no intentions to return to the program soon.
Made in Chelsea Season 23 Release Date
On Monday, April 4th, at 9 p.m., E4 will air a new episode of Made in Chelsea. The following episode was also broadcast on All4 a week early, with new episodes being uploaded every Monday.
This series would not have been the same without Maeva! #MadeinChelsea pic.twitter.com/Pc8DisNsKD

— Made in Chelsea (@E4Chelsea) June 28, 2022
Made in Chelsea Season 23 Trailer
So yet, there has been no official trailer for the 23rd season of Made in Chelsea. For the time being, you may check out the season one trailer.
Where To Watch Made In Chelsea Season 23?
Monkey Kingdom Productions produced the 23rd season of Made in Chelsea. The twenty-fourth season, on the other hand, should be available very soon. The second season of Made in Chelsea will have a total of 12 episodes… Seasons 1 to 23 of the Original Net Animation is now airing on E4! When the series is released, E4 is likely to include it.
On this page, we've included information about Made in Chelsea Season 23. Continue to monitor our website for additional information. Kindly share our tale with your friends and family if you enjoy it. Please Visit Our Site, Newsconduct.com, And Show Some Love And Support.