The city of Charleston, South Carolina, with its cobblestone lanes and pastel mansions, is full of drama courtesy of Bravo's Southern Charm. New and returning cast members will join the 8th season of the popular reality program. Since the first episode of last season aired over a year and a half ago, we have a lot to catch up on with the actors.
Since the program's finale, several people have gotten engaged, started new relationships, or seen long-standing friendships crumble. There will be plenty of action in season eight, so don't worry. Sip on some sweet tea and get ready to discover what your favorite Southern socialites are up to in South Carolina. What do we know about season 8 of Southern Charm?
Southern Charm Season 8 Storyline
A complex network of connections will cross your path this year. While it's nice to see Craig and Naomie re-entering the same social group, it would be much better if he weren't involved with Summer House star Paige DeSorbo. "Hanging out one-on-one with an ex when you see someone is wrong," Paige tells her partner.
So maybe Paige is suitable to be concerned about Craig and Naomie's "recent" hookup in the trailer, which we witness in the opening scene.
Read More:
While Shep and Taylor are still together, we catch a glimpse of some tears on Taylor's end, suggesting that the honeymoon period may end. Austen's ex, Madison, recently got engaged, and he may be in for some conflict with Olivia, the new female in his life. Kathryn and Chleb's relationship, and the disputes that may have contributed to their break-up, will be explored.
There's little doubt that Austen is dealing with conflicted friendships. She exclaims, "Austen, you're a ****ing joke," and "I can't believe I'm sharing oxygen with you!" in the teaser scene when he and Craig fight. When Austen secretly confided in Taylor about "simply the way he talks to you sometimes," we suspect that the Shep-Austen dispute has something to do with it.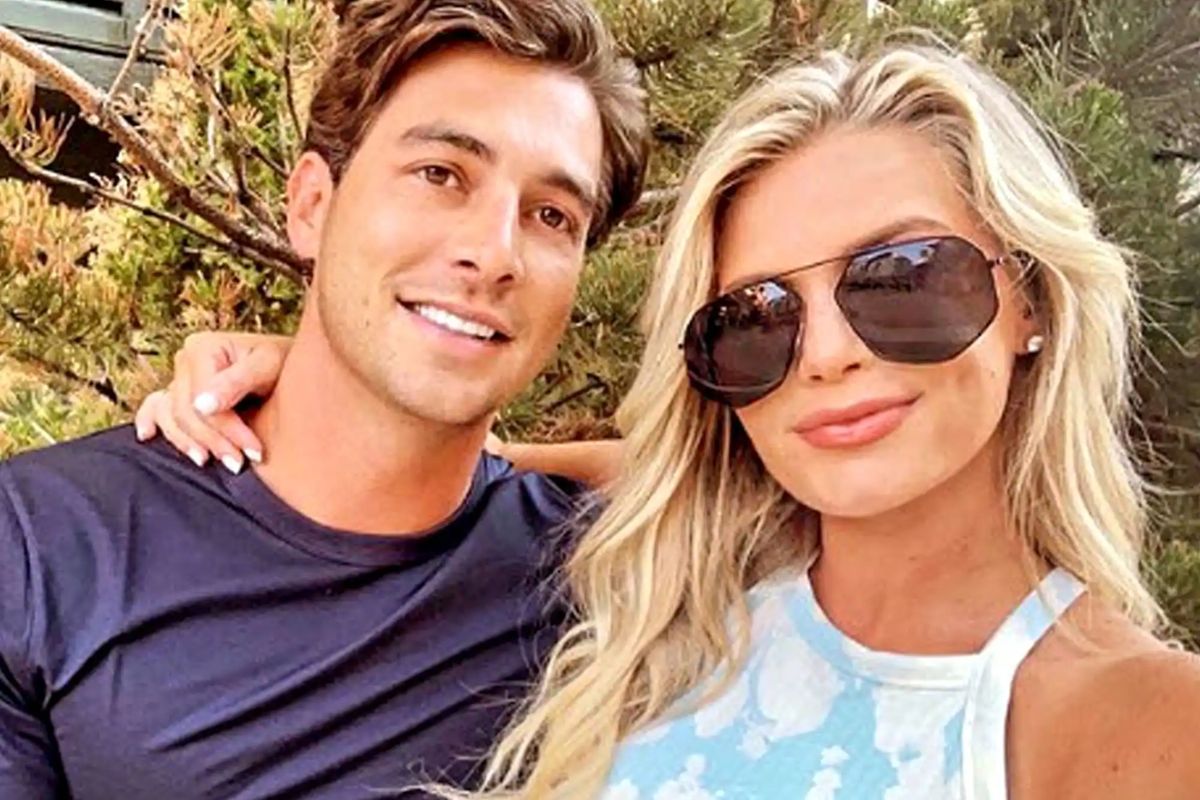 No Southern Charm episode would be complete without Patricia Altschul's dinner parties. A spinal cord stroke earlier in 2021 means, we won't be seeing Michael the Butler mix up the show's iconic martini this season. But we'll also get a chance to watch Whitney Sudler-Smith appear on the show.
Southern Charm Season 8 Cast
The cast members Kathryn Dennis, Austen Kroll, Madison LeCroy, and Shep Rose have all remained for the eighth season. However, according to sources and her deleted Instagram photographs, Kathryn and Chleb Ravenell have split up. They're all back, including newcomers Leva Bonaparte, Venita Aspen, Taylor Ann Green (Shep's lover), and John Pringle. Olivia Flowers (rumored girlfriend of Austen) and Marcie Hobbs (younger cousin of Shep) have joined the cast as newcomers.
It's Chelsie and Chleb in a scene together. 😭😱😍 The Ravenells we deserve(d). #SouthernCharm pic.twitter.com/lEyQ4fTzpj

— Chatterbox Keirn (@ChatterboxKeirn) July 15, 2022
Naomie Olindo is the final member of the cast, neither a returning member nor a newcomer. She appeared in the third season of Southern Charm as Craig's fiancee. Season 6 of Bravo's "The Real Housewives of New York City" was the last time we saw her.
Metal Shah was her then-boyfriend when she relocated to New York City in 2021, if you've been following her story. She's now back in Charleston with her old co-stars and new co-workers.
Southern Charm Season 8 Release Date
On Thursday, June 23, at 9 p.m. ET, Bravo aired the opening episode of season 8 of Southern Charm. The second episode will show on Bravo on June 30 at the same time as the first.
Southern Charm Season 8 Trailer
The Southern Charm Season 8 Trailer is not available yet. You can watch the season 1 trailer here:
For more exciting content and updates regarding your favorite celebrities, please stay connected with us at Newsconduct.com