Gloria Vanderbilt's Early Life
Gloria Vanderbilt was born on February 20, 1924, in New York City. Her full name at birth was Gloria Laura Vanderbilt. Reginald Claypoole Vanderbilt, an heir to a railroad fortune, died of cirrhosis when Gloria was only 18 months old. Her mother, Gloria Morgan Vanderbilt, who was Reginald's second wife, and her nanny, Emma Sullivan Kieslich, took care of Gloria after that.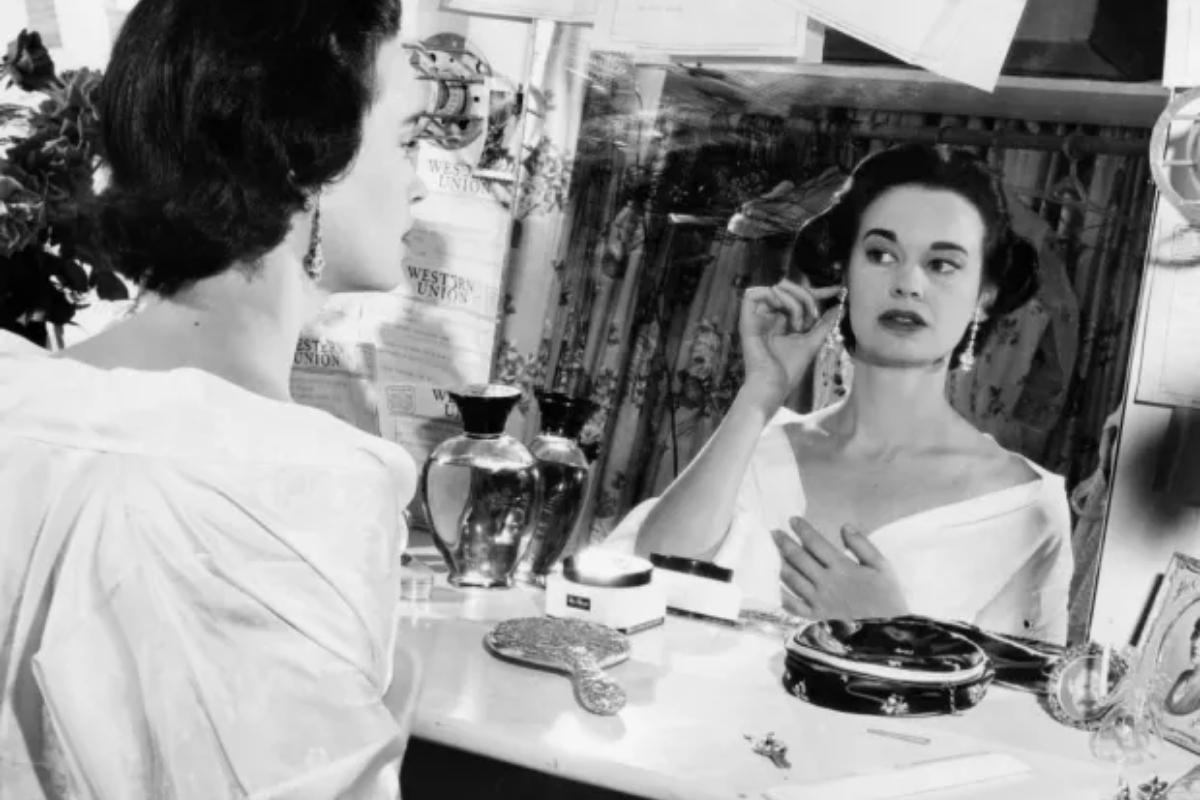 After their father died, Vanderbilt and her half-sister Cathleen each got half of a $5 million trust fund, which is about $70 million in today's dollars. While Gloria was still a child, her mother controlled her share. Vanderbilt was baptized in the Episcopal church, but after Reginald died, her mother raised her in the Catholic Church.
Related Post
Gloria's mother, Kieslich, and her mother's twin sister, Thelma Furness, who was the Prince of Wales's mistress, took her to Paris a lot when she was young.
Gertrude Vanderbilt Whitney, Vanderbilt's paternal aunt, thought that Gloria's mother was not a good parent. In 1934, she took Gloria's mother to court to try to get custody of the 10-year-old girl. Gertrude got custody of Gloria.
The custody battle was written about in Barbara Goldsmith's 1980 book "Little Gloria… Happy at Last" and in an NBC miniseries with the same name in 1982. Vanderbilt's mother could only see her daughter on the weekends, and she was no longer in charge of the trust fund for her daughter. Gloria's mother still got $21,000 a year from the trust fund after she lost custody, but Vanderbilt cut her off when she was old enough to handle it herself.
Gloria went to school at the Greenvale School in Long Island, New York, Miss Porter's School in Farmington, Connecticut, the Wheeler School in Providence, Rhode Island, and the Art Students League (New York City).
Gloria Vanderbilt's Career
Vanderbilt started modeling when she was 15 years old. She was in Harper's Bazaar at that time. From the middle of the 1950s to the early 1960s, she wanted to be an actress. She studied with Sanford Meisner at the Neighborhood Playhouse and made her stage debut in 1954 in "The Swan" at the Pocono Playhouse.
Gloria was passionate about art and held exhibitions of her paintings, beginning in 1948. Her artwork was licensed by Hallmark Cards and textile manufacturer Bloomcraft, and she started creating art for glassware, pottery, and linen. Vanderbilt held art exhibitions at the Southern Vermont Arts Center in 2001 and 2007, and in 2007, she was a panelist at the center's Annual Fall Show Exhibition. Gloria Vanderbilt, His career helped in increasing his Net worth.
In celebration of her 90th birthday in 2014, a collection of Gloria's art was displayed at the New York Design Center's 1stdibs Gallery. Vanderbilt regularly wrote for "Vanity Fair," "Elle," and "The New York Times," and she published several books, including "Gloria Vanderbilt Book of Collage" (1970), "Never Say Good-Bye: A Novel" (1989), "A Mother's Story" (1995), and "It Seemed Important at the Time: A Romance Memoir" (2004). and earn a lot to make a million-dollar net worth.
Gloria Vanderbilt's Personal Life
On December 28, 1941, Gloria married Pat DiCicco, a Hollywood agent who was said to be a mobster. She was only 17 years old at the time. They got a divorce after less than four years of marriage, and Vanderbilt later said that DiCicco called her "Fantasy Roo" and abused her, saying, "He would take my head and bang it against the wall.
I had black eyes." Gloria Vanderbilt married conductor Leopold Stokowski, who was 42 years older than she was, on April 21, 1945and make a huge net worth with his career. They had two sons, Leopold (also known as Stan) and Christopher, before getting a divorce in 1955. Stokowski's three daughters from his two previous marriages were also raised by Vanderbilt.
Then, on August 28, 1956, Gloria got married to director Sidney Lumet. They split up in 1963. She married to author Wyatt Emory Cooper on December 24, 1963. They had two children, Carter (born January 27, 1965) and Anderson (born June 3, 1967). Anderson grew up to be a CNN news anchor and host of the show "Anderson Cooper 360." Next, you can Gloria Vanderbilt's Net Worth.
Similar Post
Gloria Vanderbilt's Death And Estate
On June 17, 2019, Vanderbilt passed away from stomach cancer at her Manhattan home at the age of 95. She is buried next to her late husband Wyatt and her son Carter in the Vanderbilt Mausoleum at Staten Island's Moravian Cemetery.
Though her son Anderson once said in an interview, "My mom's made clear to me that there's no trust fund," Gloria left him most of her estate. Anderson also inherited all the property his mother owned, except for a Manhattan co-op ( Gloria Vanderbilt's net worth $1.2 million) that was left to her oldest son, Stan. The remaining son, Chris, was estranged from Vanderbilt and was left out of the will.
Gloria Vanderbilt's Net Worth
Gloria Vanderbilt's Net worth is estimated to be $200 million. While she inherited wealth which derived from the Vanderbilt family's railway empire, her son Anderson Cooper revealed on the Howard Stern Show that the bulk of her fortune came from her success in the fashion industry.
He said, "She made more money in her own life than she ever inherited… We believe in working."
This is all about Gloria Vanderbilt's net worth And More.
Guys hope you like the above mention information and stay tuned with us on, News Conduct.