Andrew Garfield Early Life
On August 20th, 1983, Andrew Russell Garfield was born in Los Angeles, California. When Andrew was three years old, his family moved to Surrey, England, where he was reared by an English mother and a Jewish American father. He was raised in Epson, a little town just outside of London. Garfield now considers himself a member of the Jewish people.
When Garfield was 16, he took a Theatre Studies class as a favor for a friend instead of pursuing a career in business. Instead, he fell in love with acting. He had attended acting courses as early as the age of nine, but he didn't pursue acting seriously until he enrolled in this Theater Studies program. As a result, he decided to enroll at the University of London's Central School of Speech and Drama.
Andrew Garfield Career
To further his acting career, Garfield attended the Central School of Speech and Drama in 2004. A couple of accolades from the Royal Exchange Theatre in Manchester helped him get his feet wet before he made his television debut with the show "Sugar Rush." which aired in 2005. He earned even more notoriety with his appearance on a season of "Dr. Who." in 2007. He was able to connect with a broader audience because of this job.
Read More:
Later the same year, he made his American film debut opposite Tom Cruise, Meryl Streep, and Robert Redford in "Lions for Lambs" After that, he made a comeback in British cinema, starring in the dramatic feature "Boy A." Garfield received tremendous acclaim from reviewers after this performance.
Andrew starred in films including "The Other Boleyn Girl" and "The Imaginarium of Doctor Parnassus." in 2008. "Red Riding." has also added him to its cast. His performance in "Never Let Me Go." garnered him another award, the Saturn Award for Best Supporting Actor in 2010.
Andrew Garfield's Success at the Highest Level
'The Social Network,' which Garfield joined the cast of in the latter part of 2010 Instead of playing Mark Zuckerberg, he landed the part of Eduardo Saverin in the film. Criticism of his performance was overwhelmingly positive, with several commentators noting their astonishment that he was not nominated for an Academy Award that year.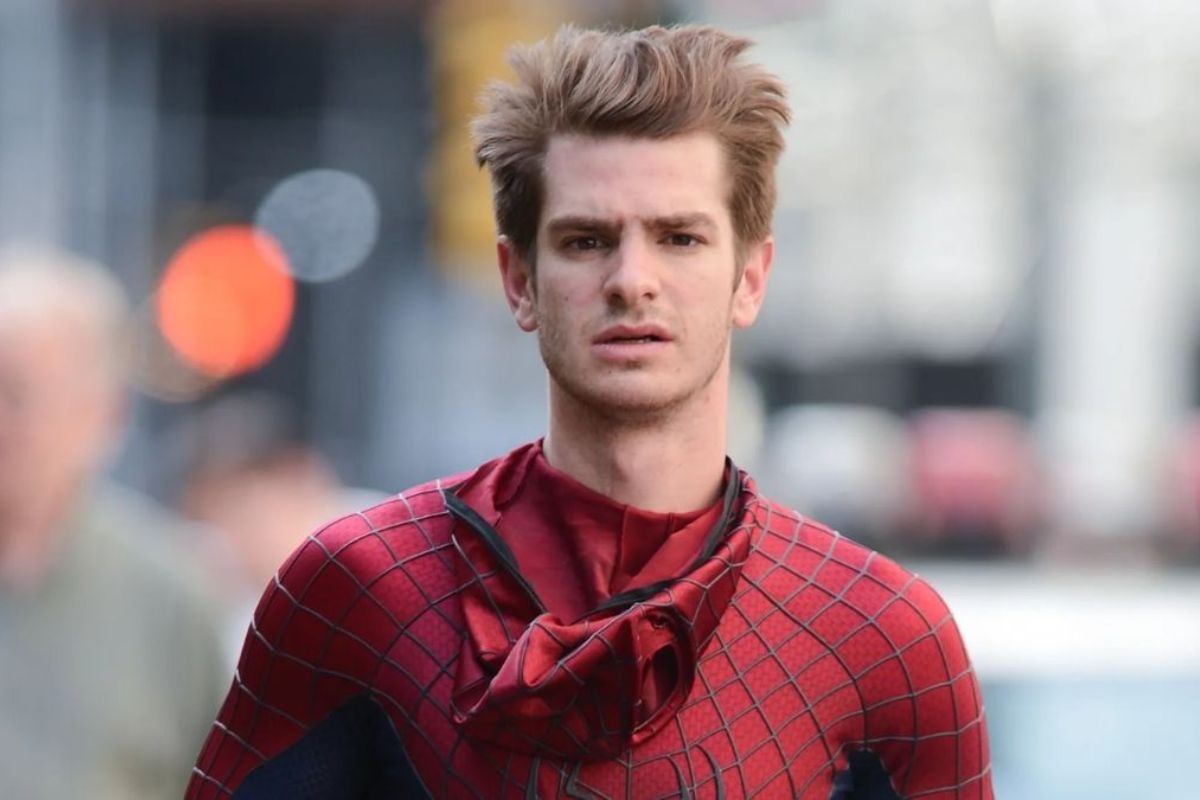 The release of "The Amazing Spider-Man." in 2012, according to many critics, was Andrew Garfield's big breakthrough. Emma Stone joined him in the lead role, and the picture was a huge hit, grossing over $752 million worldwide and garnering favorable reviews from critics and audiences alike. Garfield made his Broadway debut in Arthur Miller's iconic play "Death of a Salesman." in the year of his comeback to theatre activity. For his performance, he received a Tony nomination.
After starring in "99 Homes" in 2014, Garfield co-produced and acted in "The Amazing Spider-Man 2." an independent film. Sony and Marvel agreed to include Spider-Man in the MCU following the release of this film. This meant that Garfield's Spider-Man franchise was effectively discontinued, and Tom Holland would take up the role in the future.
When Andrew returned to acting in 2016 to star in Martin Scorsese's "Silence" and Mel Gibson "Hacksaw Ridge." he had taken a year-long break from acting. "Hacksaw Ridge" was a commercial success, grossing over $175 million worldwide despite positive reviews for the first picture. He was nominated for an Academy Award for Best Actor for this performance as well.
Garfield returned to London's theatres after this run of success to take part in "Angels in America." a two-part drama. Andrew was once again honored for his work in the theatre. The actor had a rather low-key year in 2017 and starred solely in the film "Breathe." Thereafter, he returned to Broadway to repeat his part in "Angels in America," receiving the Tony Award for his efforts.
The neo-noir thriller "Under Silver Lake," which premiered at the Cannes Film Festival, was Garfield's final project of 2018. The Eyes of Tammy Faye," "Instrumental," and "Tick, Tick… Boom!" were just a few of Garfield's upcoming projects over the following years.
Andrew Garfield Relationships
With Emma Stone's help, he met the following year on the sets of "The Amazing Spider-Man." their relationship was widely publicized, throughout the following years and they even purchased a house together.
Andrew Garfield and Zendaya for the new Variety cover. pic.twitter.com/oTzeczPHwY

— Andrew Garfield Updates (@UpdatesGarfield) June 7, 2022
Rumors began to circulate in 2015 that Garfield and Stone had broken up, but neither made an official announcement about them. Typical of Andrew's attitude to the media, this is an interview focusing on his professional life rather than a personal one. His acting endeavors may be discussed in great detail with many publications, though.
Ability to Hold Dual Citizenship
Garfield is a dual British and American citizen. According to Andrew, both countries feel "equally at home" to him. He says he loves having been exposed to so many diverse cultures at a young age, and that he enjoys spending time with people from all over the world.
What Is Andrew Garfield Net Worth?
It's estimated that Andrew Garfield Net Worth is $16 million. It's safe to say that Garfield is most famous for his role as Spider-Man in 2012's "The Amazing Spider-Man." His acting career, which has included work in cinema, television, and theatre, has earned Garfield a slew of accolades.
Andrew Garfield Property
Together with his then-girlfriend Emma Stone, Andrew Garfield paid Net Worth of $2.5 million for a Beverly Hills home in 2012. Actor Dudley Moore used to live in the 3,862-square-foot mansion. It was widely reported in the media that the couple was hoping to start a family after purchasing this residence, but that didn't work out.
For more exciting content and updates regarding your favorite celebrities, please stay connected with us at Newsconduct.com