Ray Liotta's death was not caused by COVID-19 or the COVID-19 vaccine, and that should be the final word on him. You can find out the truth by checking out the viral claims!
Ray Liotta: Cause Of Death Was Not COVID-19 Or Vaccine
Anti-vaccination extremists have a reputation for instantly blaming the COVID-19 vaccine for the deaths of celebrities. However, we can now say with certainty that Ray Liotta's death was not caused by the vaccine or COVID-19.
According to Jennifer Allen, Ray's publicist, Liotta's death from the COVID-19 vaccine is "100 percent not true". In addition, she said: Although the reason for death has not been disclosed by the family, I am confident that it has nothing to do with COVID or the vaccine.
That's as good as it gets until his family makes an official announcement – confirmation from his publicist. Ray Liotta's final moments, and why the COVID-19 vaccine was not the cause of his death, are well documented.
Ray Liotta Died In His Sleep
According to his publicist, Jennifer Allen, Raymond Allen Liotta died in his sleep on May 26, 2022, at the age of 67. Paramedics arrived at his room in 12 minutes, but he was already dead.
Nothing Suspicious About Ray Liotta's Death
The National Forensic Institute of Santo Domingo received Ray's body for an autopsy, and a toxicology report is due next week. There were no indications of foul play or unusual circumstances surrounding his death, according to authorities.
Ray Liotta Was Shooting A Movie
Liotta died while filming "Dangerous Waters" in the Dominican Republic. He appeared to be in good health from all accounts. There was no evidence that he had been adversely affected by COVID-19 or any other immunization.
Ray Liotta's Fiancée Was With Him When He Died
In December 2020, Ray became engaged to Jacy Nittolo, a former hairstylist, and she was there when he died. At around 6 a.m. on that Thursday, Jacy dialed 911 herself.
Ray Liotta's Fiancée Did Not Say He Died From Vaccine
His fiancée, who was with Ray Liotta when he died, did not assert that the COVID-19 vaccine was to blame.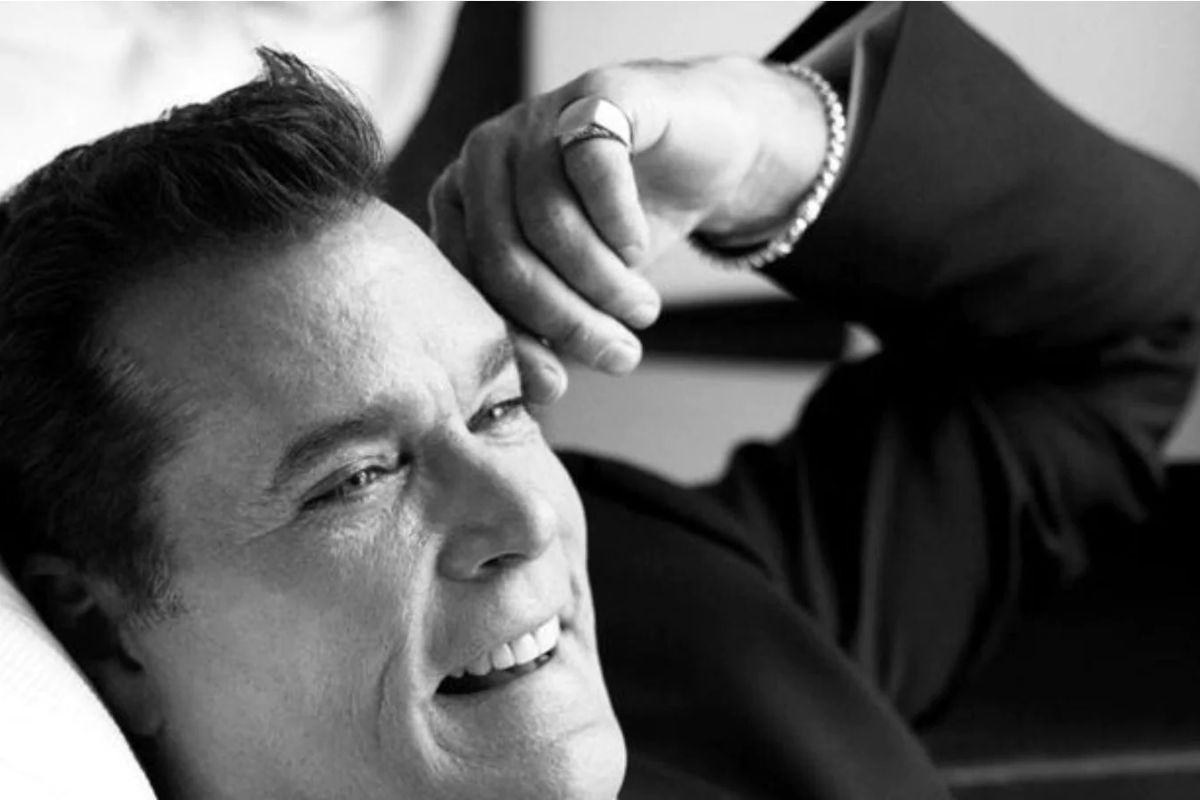 In every way imaginable, he was the most beautiful person I've ever met. To say the least is an understatement of the kind.
Ray Liotta COVID-19 Vaccination Status Is Unknown
There is no evidence to support claims that Ray Liotta's death was caused by the side effects of the Pfizer vaccination. If he was vaccinated at all, we don't even know what kind of vaccine he received!
Arrival confirmation of COVID-19 vaccination was not required in the Dominican Republic after April 23, 2022.
Ray Liotta Looked Healthy Days Earlier
A few days before he died, a woman named Alba saw Ray Liotta and his managers going through the BlueMall in Santo Domingo and approached them. As a bonus, Ray consented to take a selfie with her after he hugged her. Alba shared a selfie of him that appeared to show him in good spirits.
Because of the negative effects of the COVID-19 vaccine, he couldn't even walk through a mall, much less film a movie in another country.
COVID-19 Vaccines Proven Safe + Effective
The COVID-19 vaccines were the subject of extensive clinical research before they were given the green light for distribution.
To top it all off, after gaining FDA approval, these drugs were subjected to extensive testing to look for any unusual side effects.
Anti-vaccination people typically suggest that vaccine recipients will die. However, the reverse was true: the vaccines were not only safe, but they also effectively protected people from contracting COVID-19 and becoming hospitalized or dying as a result.
Vaccine Side Effects Generally Last Only A Few Days
The negative effects of the COVID-19 vaccine are usually modest and only linger for a few days.
Blood clots (AstraZeneca) or myocarditis (Pfizer) may develop days after the vaccination is administered, not months later, in the recipient in rare situations.
JUST IN: Ray Liotta has died. According to his publicist, Liotta was in the Dominican Republic shooting the movie Dangerous Waters, when he died in his sleep. He was 67 years old.

The actor is perhaps best known for his role as Henry Hill in Goodfellas. https://t.co/OwbuOUDII9?

— NPR (@NPR) May 26, 2022
Having gotten the COVID-19 vaccine, Liotta would have completed his vaccination schedule for the year last year. There is no chance that his death could have been caused by any COVID-19 vaccine he had months prior.
Post-Vaccination Myocarditis Not A Risk For 50+
Anecdotal evidence suggests that Ray Liotta's death was caused by the Pfizer mRNA vaccination, which can induce myocarditis in some patients. Claims that post-vaccination myocarditis occurs months after the mRNA vaccine have no basis.
In addition, Ray was 65 when the Pfizer vaccine was originally approved, and 67 when he died. The likelihood of Ray having post-vaccination myocarditis is nearly non-existent for Ray's age group.
This table shows the risk of vaccine-induced myocarditis for various age groups to assist you in understanding that. That Ray was not at risk of developing vaccine-induced myocarditis, even after being immunized against COVID-19 with the Pfizer mRNA vaccine, is evident.
Claims Of Celebrities Dying From COVID-19 Vaccine Proven False
Celebrity fatalities and injuries have been exploited time and time again by anti-vaccine campaigners to spread FAKE NEWS regarding the safety and efficacy of the COVID-19 vaccinations.
For more exciting content and updates regarding your favorite celebrities, please stay connected with us at Newsconduct.com