Omarion is a singer, songwriter, actor, and dancer belonging to Inglewood, California, USA. He is famous for being a part of the R&B boy band in the 2000s and became successful and famous by being a member of B2K between 2000 and 2004. However, after the separation from the band, he started his solo career and earned a huge amount. Here is everything you need to know about Omarion Net Worth and biography.
Omarion Early Life
Omari Ishmael Grandberry, also known by the name Omarion, was born on 12th November 1984, in California. He was born to Leslie Burrell and Trent Grandberry. His younger brother, named O'Ryan, is also a singer by profession. He was the eldest in the family and grew up with his six siblings and a half-brother. 
Also have a Look at 
Omarion began his dancing career by being a background dancer for Before Dark, the R&B group. He started his career in music with the band and became the lead singer of it. His family belongs to the black ethnicity.
Omarion Career
Omarion Net Worth was around $15 million as of July 2021. He started his career in music in 1999 after joining the R&B boy band B2K. Christopher B. Stokes, the manager, discovered him. In 2002, the band released its debut album with the title of their band name.
The studio album reached the first position on the Top R&B/Hip Hop albums chart. He earned approximately $500,000 from the record sales. The second album was Pandemonium, which ranked third on the Billboard. The album was Platinum certified in the United States by RIAA. However, this was the last album of the band as they got separated in 2003.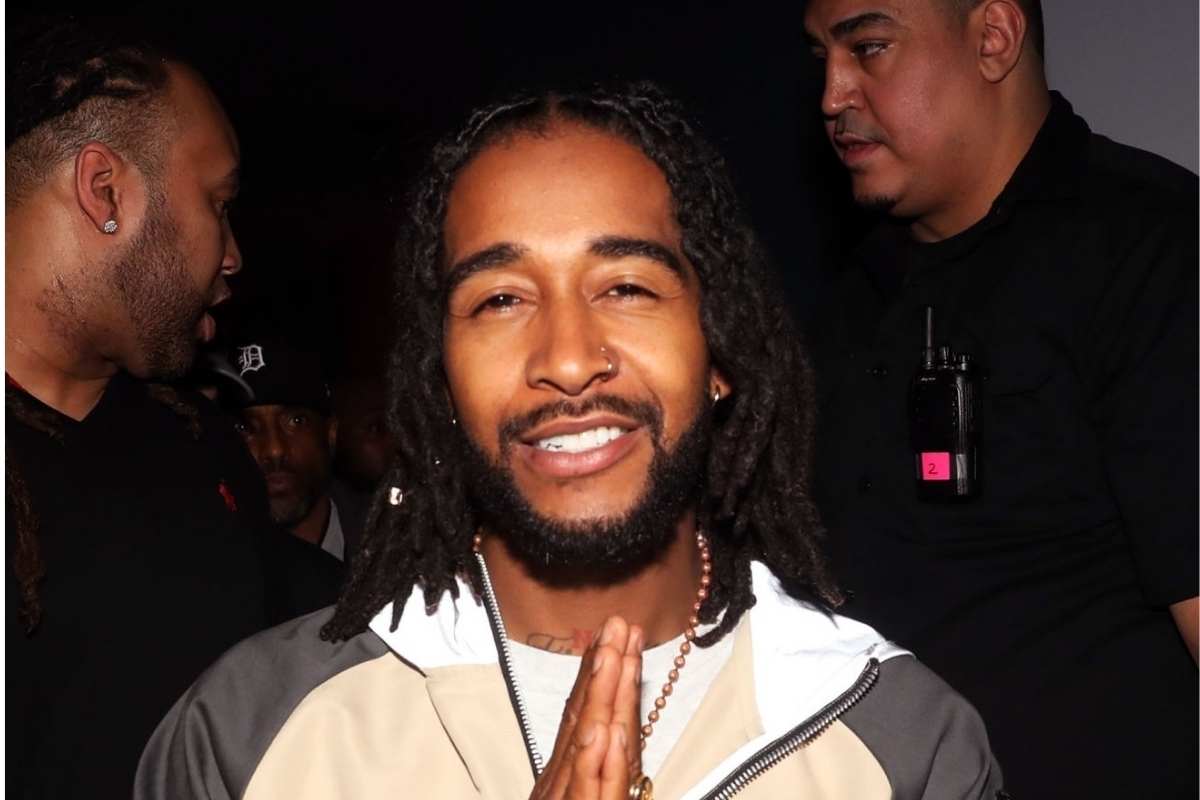 After the band got disbanded, Omarion started his solo career in music. However, before starting his solo career, he made his appearance in an American dance drama film called You Got Served. He worked along with Marques Houston and with the other members of the B2K band in the movie.
The film became a commercial success at the box office. Before releasing his first solo album, named O, he also appeared in a comedy film named Fat Albert in 2004. He released his first album in February 2005. His second album, named 21, was released in December 2006, which ranked first on the Billboard and made him a sensational star. He also collaborated on the album Face Off with Bow Wow.
In 2010, Omarion started his work on his third album, named Ollusion. It reached 19th position on the Billboard. His fourth album, S*x Playlist, got released in December 2014. 
Talking about his acting career, he has worked in many films like Feel the Noise, Somebody Help Me, Kourtney and Khloe Take Miami, America's Best Dance Crew, Love and Hip Hop: Hollywood, and The Masked Singer.
Omarion Relationships And Physique
Omarion is unmarried. However, he has dated Jennifer Freeman from 2003-2005 and Apryl Jones from 2013 to 2016. Jennifer is an actress from the United States of America who has appeared in a TV series named My Wife and Kids. They met on the sets of a movie named You Got Served. However, their relationship didn't last long, and they got separated in 2005. 
After her breakup with Jennifer, Omarion stayed single for a long time. Later, he fell in love with Apryl Jones. Soon they gave birth to two children named Megaa Omari Grandberry and A'mei Kazuko Grandberry. However, they got separated in 2016. 
A rumor also came out in 2014 that Omarion wants to test his son's DNA after being suspicious about his girlfriend's affair with a Mexican lover. However, the rumor turned out to be false.
Omarion's height is about 5 feet 8 inches, with a weight of 75 kg. His hair color is black, whereas his eye color is dark brown.
#BlackMen showing #love to Black Men #Omarion & #Mario closing #verzuz
👏🏽 pic.twitter.com/mKEssPYonw

— khordelle (@Khordelle) June 24, 2022
Omarion Net Worth
The American singer, songwriter, actor, and dancer Omarion net worth of about $6 million. He started his career with B2K in the early 2000s and earned the love of millions of people. Soon, he started his solo career and released three studio albums, which were all Platinum. A crucial portion of Omarian Net Worth comes from his career in singing and acting. His distinctive voice made the audience fond during his solo performances. 
In brief, Omarion has achieved much more in his solo career in comparison to his career with the band. His hard work and dedication have led to his successful career in terms of money and popularity. He has acted in a few movies as a lead character and possesses outstanding acting skills. Some of the appearances in television shows have also earned him a decent income. All the honorable titles and awards he receives add up to Omarion  net worth. 
Also Have A Look At
Omarion Net Worth is high, due to which he is capable to invest his money in various real estate properties. His house in Los Angeles cost of million dollars and appears to be luxurious. A part of Omarion Net Worth owns a wide range of branded cars as he is a brand freak individual. A big part of Omarion Net Worth Is Invested In his real estate property.
For More news like this stay tuned with newsconduct.com