We all enjoy a good comedy programme. After a long day at work, one of the best ways to relax is to sit back, relax, and laugh. It's even better when the show turns a humdrum workplace into something amusing. That is why programs like The Office, Superstore, Brooklyn Nine-Nine, 30 Rock, and others have received positive feedback, and God's Favorite Idiot is about to join that list.
God's Favorite Idiot Producers
Netflix ordered 16 episodes of the show for December 2020. Ben Falcone created the sitcom, and he co-stars with his wife, Melissa McCarthy in it. Through their film production firm, On the Day Productions, the couple also serves as executive producers for the show.
Also, Have A Look At
Steve Mallory is also one of the show's executive producers, along with Michael McDonald, who also directs it. McDonald had previously collaborated with Falcone and McCarthy on Nobodies, a 2018 comedy series. Melissa McCarthy, Ben Falcone, Rahel Romahn, Denise Roberts, and Leslie Bibb co-star in God's Favorite Idiot.
Filming for the first eight episodes began in March 2021 in Byron Bay and Ballina, northern New South Wales, and concluded in early June 2021. The shooting of another eight episodes will start in a short while. Are you looking forward to watching the new comedy series? Here's everything we know about God's Favorite Idiot, from the release date to the streaming information.
God's Favorite Idiot Plot
There is very little information about the plot of God's Favorite Idiot. But we do know that this Netflix original series will be a hilarious comedy. The entire cast will be shown working for the same business. The series will unravel the workplace comedy, humor, and supernatural premise, keeping the viewers on the edge of their seats.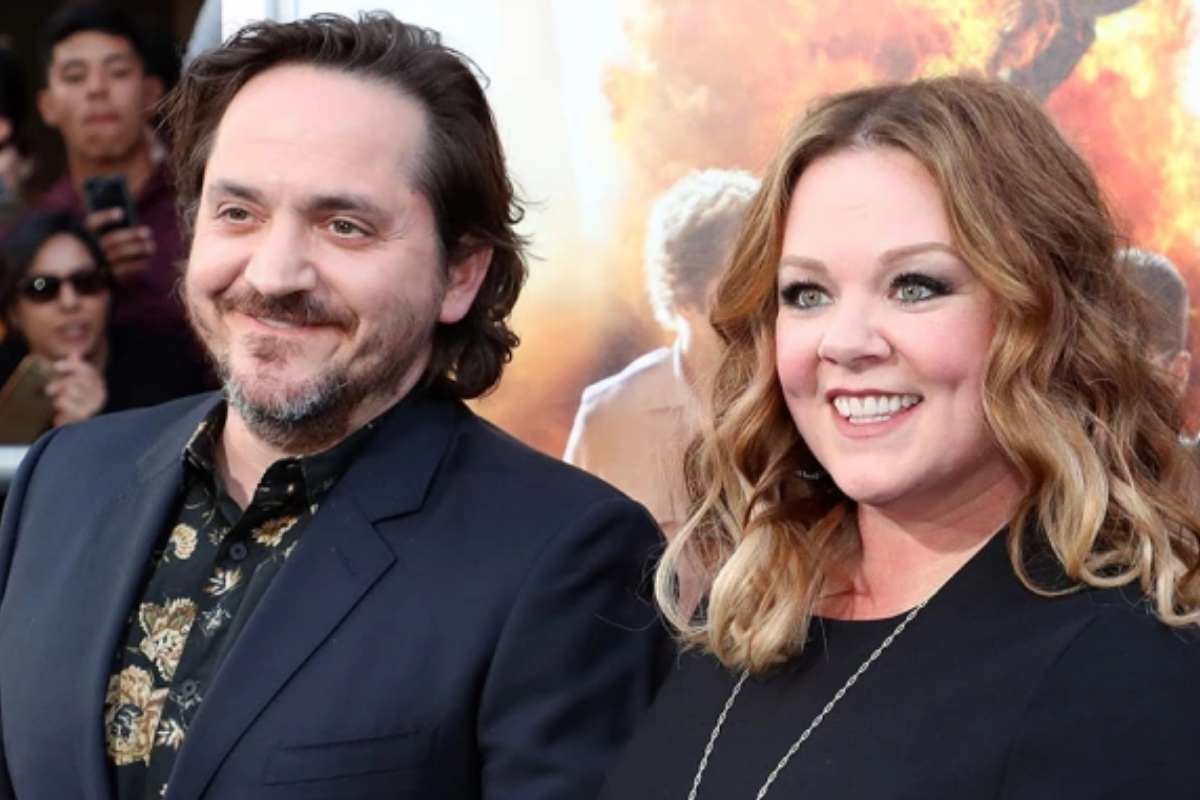 God's Favorite Idiot Synopsis
Clark, a mid-level computer support technician whose daily life consists of taking saunas with his father, caring for his cats, and longing for his coworker, Amily, is the protagonist of God's Favorite Idiot.
Clark's life took an intriguing turn when the lightning struck him. He developed the ability to glow. Everyone around him believes his unusual talents are with God, which is proven when an angel informs Clark that he will be God's messenger with the task of preventing the apocalypse.
Clark Thompson (Ben Falcone) is a mid-level tech support employee who enjoys saunas with his father, Gene (Kevin Dunn), pines for his coworker Amily (Melissa McCarthy), and adores his pets.
When he begins to glow, he realizes this isn't just another day at the workplace and that God has higher plans for him.
Clark cannot save humanity on his alone; he must rally his mismatched coworkers, his longstanding crush Amily, and angelic allies to outsmart Satan herself (Leslie Bibb). They are simply a bunch of regular people banding together for the greater good because, after all, you can't save the world by yourself.
God's Favorite Idiot Cast
Ben Falcone and Melissa McCarthy feature in God's Favorite Idiot. Falcone is best known for his parts in the comedies What to Expect When You're Expecting (2012) and Enough Said (2013). McCarthy rose to prominence as Sookie in the drama-comedy series Gilmore Girls (2000 – 2007).
Leslie Bibb also appears as the Devil in God's Favorite Idiot. Bibb is most recognized for her portrayal of Christine Everhart in the Marvel flicks Iron Man (2008) and Iron Man 2 (2012). (2010). Bibb is also well-known for her performance as Brooke McQueen on the dramedy series Popular (1999-2001), for which she received a Teen Choice Award for Television Choice Actress.
Remaining Cast of God's Favorite Idiot are
Yanic Truesdale

Usman Ally 

Ana Scotney

Chris Sandiford

Steve Mallory
Some Suggestions
God's Favorite Idiot Trailer
On May 6, 2022, Netflix published the first official trailer for God Favorite Idiot. The clip begins with Emily sprinting to the office to report that she saw something strange the night before. Amily explains that while she uses drugs, she was not under the influence when Amily observed what she witnessed.
Clark starts strolling down the road as the sky suddenly opens up, and lightning strikes him directly. Clark then attends a meal with Emily when he sees what threw Amily off: Clark is suddenly glowing.
Because this is the social media age, Clark's new luminous look goes viral and receives millions of views. Some individuals are not pleased with Clark's radiance, and we watch him hiding from those who are opposing him.
His coworkers speculate that his glow has a religious component, pointing out that God would choose someone as exquisite and cordial as Clark to work for him. Clark dismisses them, claiming to be edgy, but Skittles counters with a video of him caressing his kitten. 
The claim about religion gets true when an angel descends from the sky and tells Clark that God chose him to serve mankind. But Clark seems hesitant to take on this task. 
God's Favorite Idiot Release Date
The series has already premiered exclusively on Netflix on Wednesday, June 15, 2022.
Let us know in the comments whether you're looking forward to the Falcone and McCarthy series!
For more updates stay tuned with newsconduct.com.