STALKER 2: is on the way. The long-awaited sequel to the Stalker series, which is loved even though it's not very good, will take players back to The Zone of Alienation, a heavily polluted and very dangerous area between the Ukraine and Belarus borders.
The first-person survival shooter series is known for its dark setting, scary monsters and mutants, and very harsh fighting. Fans, including me, have been waiting for more than ten years for a sequel that was first announced in 2010.
What is STALKER 2 About?
Not much has been said about the story, but it sounds like it will be like the other games. "Bounty hunters go deep into the Zone because they want to find its treasures and find out more about it.
Some of them are running away from their pasts, others are blinded by money, and others are obsessed with finding out the truth behind all the mysteries." The story won't go in a straight line, and GSC says, "Your choices will affect both short-term and long-term results."
What is STALKER 2 Release Date?
The release date for Stalker 2 is December 8, 2022, according to a statement from GSC Game World in January. The statement said that the game was being pushed back from its original April release date so that the developers could "fulfill our vision."
But that was before Russia invaded Ukraine and stopped GSC Game World from working. Even though work is back on it, it looks like the release date will have to be pushed back again.
Will STALKER 2 be on PC?
Yes! The Stalker series has always been on PC, but Stalker 2 is a "console launch exclusive" on Xbox. This phrase is hard to understand, but it doesn't mean that PC players will have to wait.
Read More:
It just means that people who own a PlayStation will be out of luck. The official site for Stalker 2 says that the PC version will come out at the same time as the Xbox version.
How Has STALKER 2 Been Affected By The War?
Kyiv, the capital city of Ukraine, is where GSC Game World is based. When Russia went to war on February 24, it was one of the first game studios to make a statement, which said in part: "Our country woke up to the sounds of explosions and gunfire, but it is strong and ready for anything, so it is ready to defend its freedom and independence.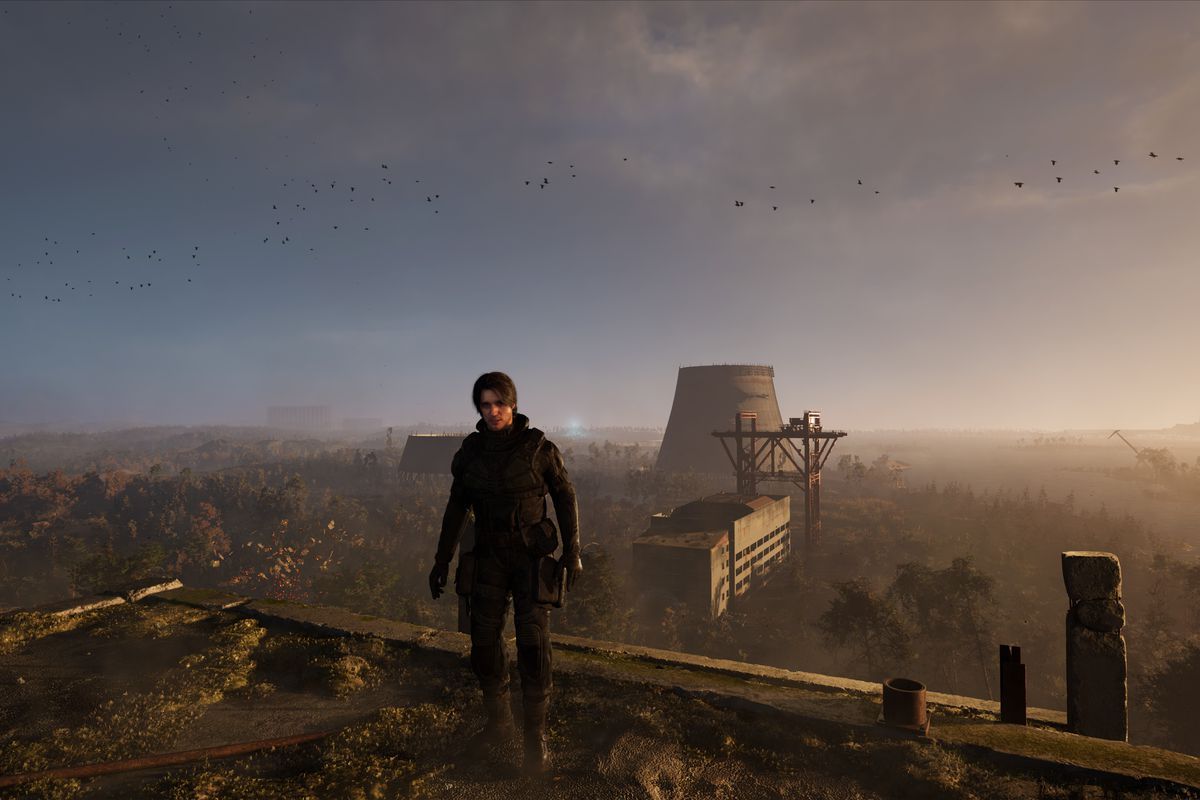 We don't know what will happen in the future, but we always have faith in Ukraine and hope for the best." In March, when the city was being heavily bombed and Russian troops were gathering around it, GSC Game World stopped making Stalker 2.
The video was supposed to show off the studio's mocap work, but it turned into a powerful statement about how things had changed. It said, "Now we are trying to help our workers and their families get by." "The work on the game was put on hold."
During the next break, the spelling of the subtitle was changed to "Heart of Chornobyl," which is how Chornobyl is written in Ukrainian, not Russian. A community representative said on Discord at the end of May that development had resumed, saying "it continues" and "the work is in progress."
No one has said whether the release will have to be put off even longer because of the pause.
STALKER 2 Trailers
During the Xbox Series X game showcase in 2020, Microsoft showed off STALKER 2 with an in-engine trailer. It shows the grim, desolate wasteland in a series of striking images that set the game's likely mood of gloom. The first trailer can be seen below:
As for the story, the official site says, "Discover the vast Chornobyl Exclusion Zone, full of dangerous enemies, deadly anomalies, and powerful artifacts. As you make your way to the Heart of Chernobyl, you'll find out your own epic story.
Choose your paths carefully, because they will determine your fate and the future of the Zone in the End. This shows that, just like in the first game, what you do will have a big effect on how the story ends.
Aside from that, not much else is known about the story, except that it will be non-linear and focus on bounty hunters looking for treasure in the Zone.
During the Xbox Extended Games Showcase in 2022, a new trailer was shown. It was about a place called the "Zone," which the voices we hear say could "reveal a whole new world."
When a truck drives into this area, all the electronics start to break down, the road cracks, and the scene ends with a shot of debris floating around a small beam of light.
STALKER 2 Gameplay
During its press conference at E3 2021, Microsoft showed how S.T.A.L.K.E.R. 2 is played. Scenes from the game are cut into the trailer, showing a group of survivors huddled around a campfire. You can see it right here:
The trailer shows off a lot of fun ways to play. The first is that you can pick up attachments for your weapons from the environment and put them on right away. It shows the player grabbing a scope and a silencer and putting them on right away, without going through an inventory screen.
It also shows off the designs of some enemies, like an updated Bloodsucker that looks a lot like Cthulhu. In the gameplay trailer, the graphics look crazy, just like in the S.T.A.L.K.E.R. games. Microsoft didn't say what system the game was running on, though.
Will STALKER 2 Seriously have NFTs?
Well, it used to be yes, but now it's no, and I hope it stays no. On December 15, GSC Game World announced a partnership with NFTs, which is a kind of blockchain auction where players can get their faces scanned onto NPCs or get "unique" items.
This didn't last long at all. The next day, NFT pulled out of Stalker 2, showing that the answer to "What are you selling?" was not, in fact, NFTs. So, for now, it looks like Stalker 2 will be safe from the internet-wide problem of non-fungible tokens.
There's A True Open-World This Time
In the first Stalker games, the maps were big, but they weren't completely open worlds. Even though they were big, they were broken up into pieces, and you could only move between them by going through a few specific points.
Officially, Stalker 2 will be an open-world game. GSC Game World says, "For the first time in the series, you'll be able to explore the Zone as a post-apocalyptic open-world.
For more exciting content and updates regarding your favorite celebrities, please stay connected with us at Newsconduct.com