Robin Thicke is well known for being Risque whenever there is a point of Music. He is so much Risque that he launched a song titled Sex Therapy. But now, he is proving this in real life by his latest actions which involved his Fiancee April Love Geary. 
Robin Thicke and his friends are on a family vacation in Cabo San Lucas, Mexico. Robin's Fiancee, April Love Geary, is also with him. The couple is Spending their weekend over there. They are also highlighting the glimpses of Their fun in the sun over their Instagram handle. Two of the posts also Revealed the new tattoo that Robin Thicke has on his arms. Robin Thicke Tattoo is of his wife but in naked form. 
After seeing the post, it appears that Geary approached Robin quietly and Surprised him from behind when they were relaxing at the pool of the hotel. She shot a quick video of Robin Thicke tattoo. 
Robin Thicke tattoo's location is on the left bicep. He posted a photo of it on His story. On 11the June, Geary showed off her Robin Thicke tattoo, which is an Outline of her body. 
They also revealed Robin Thicke tattoo by posting another clip where they Were holding their daughter Lola in his arms as the group was gathered near The ocean. Another clip that had a closer look at Robin Thicke's tattoo showed The clear line art tattoo of his naked wife. 
In Robin Thicke's tattoo, she was standing at a side angle with her hand placed over her stomach.
For More News
Robin Thicke's tattoo is not the only thing that the couple used to broadcast Their romance. On 12th June, the next day, Geary shared another set of photos in which they touched tongues on their vacation. Geary was in her Floral cutout swimsuit that was from Frankies Bikinis, whereas Robin was Shirtless with a black hat. Geary then showed off her beach look with a single Photo.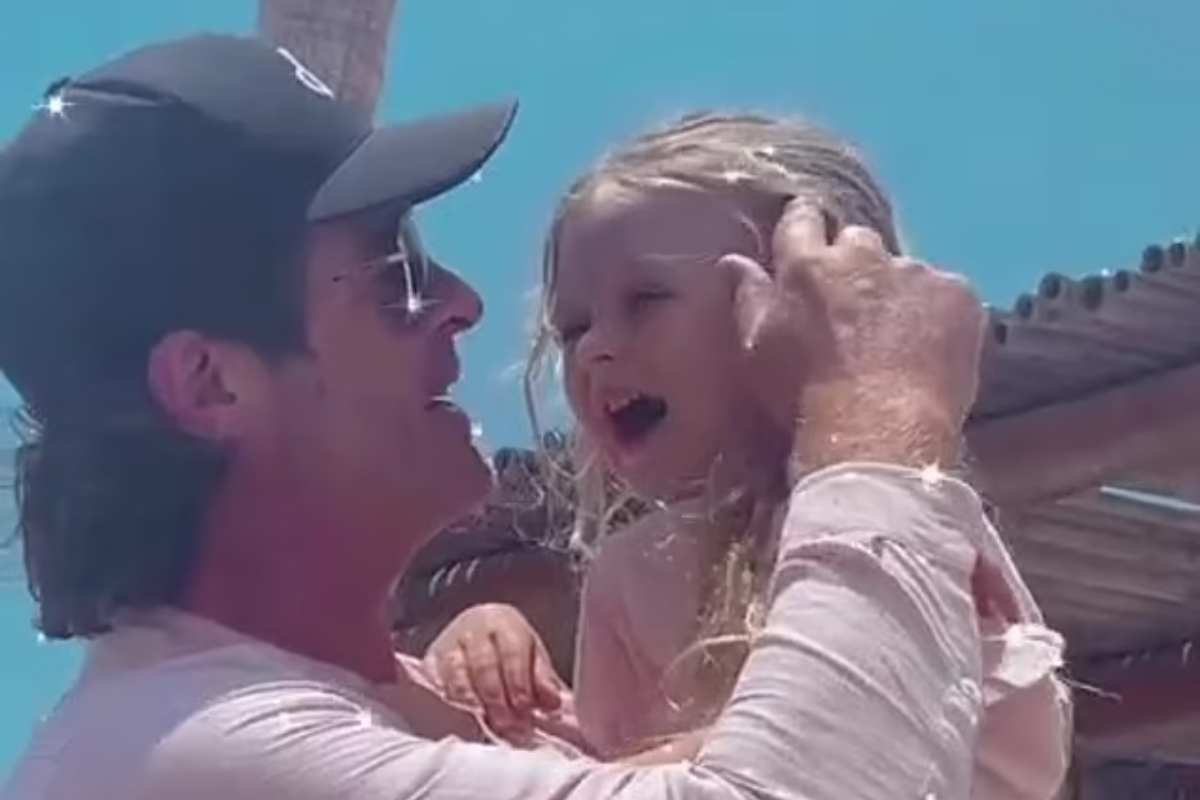 As Geary is a social media star, she is continuously sharing various moments From their getaway. On 13th June, she shared several images in which The couple and friends were enjoying boat day. After that, she shared pictures Of their beachside villa, which also had a glimpse of their daughter, Mia. She Was enjoying her time in the pool, and Geary and Robin were on the balcony.
The couple came forward together in 2015 after the divorce of Robin and his Ex-wife Paula Patton. Robin has a son named Julian from his previous wife. However, according to the reports, the couple was in a romantic relationship For months before their official declaration. They confirmed their relationship By appearing together at Cannes Film Festival in 2015. They soon welcomed Their three children together named Mia, Lola, and Lucas. 
Robin Thicke is too expressive about his love for fiancee April Love Geary and Wanted the world to know about it. He doesn't want to keep anything secret Now. Robin Thicke is currently the judge on the show, The Masked Singer. To Show love, the Robin Thicke tattoo is the latest news now.
In the Instagram Video, Geary showed off Robert Thicke tattoo on his arm that demonstrated Her naked body. Geary also mentioned a caption in the video which said, Thank you for getting her naked body tatted on his arm. She also shared Some intimate photos with him and also posted some pictures with their two Daughters.
They were quite happy while partying with friends on the beach. They also Raised shots of tequila. Geary also shared toast and two shots of tequila with One of his male friends, Parker McBride. After that, she also shared some Quiet moments with her best friend, Dina McBride.
Latest News
They are enjoying their time together, especially after getting engaged in 2018. Robin Thicke also mentioned that they will marry someday. They wanted to have a big family, and they have it now. They both love each Other, and this can be perfectly seen after watching Robin Thicke tattoo.
Robin Told Metro in 2021 that they had three children in a row. So, they are Outnumbered now. Their relationship is becoming stronger, and they will Marry soon. Robin and Geary started dating in 2018 after his split from his ex-Wife. In 2018, they welcomed Mia into the world and got engaged in the same Year. Lola was welcomed in 2019 and Luca in 2020.
One day before, Geary posted another picture of her and her daughters, all Dressed in pink. She captioned it as my girls. 
The conclusion is that this is what love can do. The singer got inspired by the Physique of the model and tattooed it over his arm. However, we don't have any information that when they are going to tie the knot, but they surely will.
For More News like This newsconduct.com