Bryan Quang Le, also known as RiceGum, is an American YouTuber, Twitch streamer, and music artist. He generally comes into highlight due to the controversies related to his diss track releases and involvement with other YouTubers.
He activated his YouTube account in 2012 with the gameplay of Call of Duty with commentary. He was 16 years old at that time. According to him, the Reasons behind starting a YouTube channel were that he wanted to retire his parents from work, didn't want to go to college, to buy some clothes, and wanted some pretty girls around him. 
He is generally involved in arguments with other Internet personalities like Jake Paul, Hasan Piker, Bhad Babie, Gabbie Hanna, and many others that lead to controversies. On several occasions, he was criticized for his behavior. 
RiceGum Networth is around $8 million and has an annual income of more than $1 million dollars. RiceGum became famous in 2013 due to his gaming and trolling expertise. After that, he continuously gained followers. RiceGum has more than 12 million subscribers on YouTube and has nearly 2 billion viewers. 
According to the Social Blade, a celebrity statistic website, he earns around $48.4k to $ 1 million yearly from his main YouTube channel named RiceGum. He also has a second channel named RiceGumExtra and earns around $6k yearly. 
RiceGum Networth is from various sources and they all are converted into significant cash. He is 25 years old and understood the method to take advantage of the fledgling streaming platform (YouTube) too early at the age of 16. Since then, YouTube has become one of the largest video-sharing platforms worldwide. The Nevada-born gamer has taken full benefit and earned a lot from 2012. However, he is also smart and has successfully earned from various platforms other than YouTube too.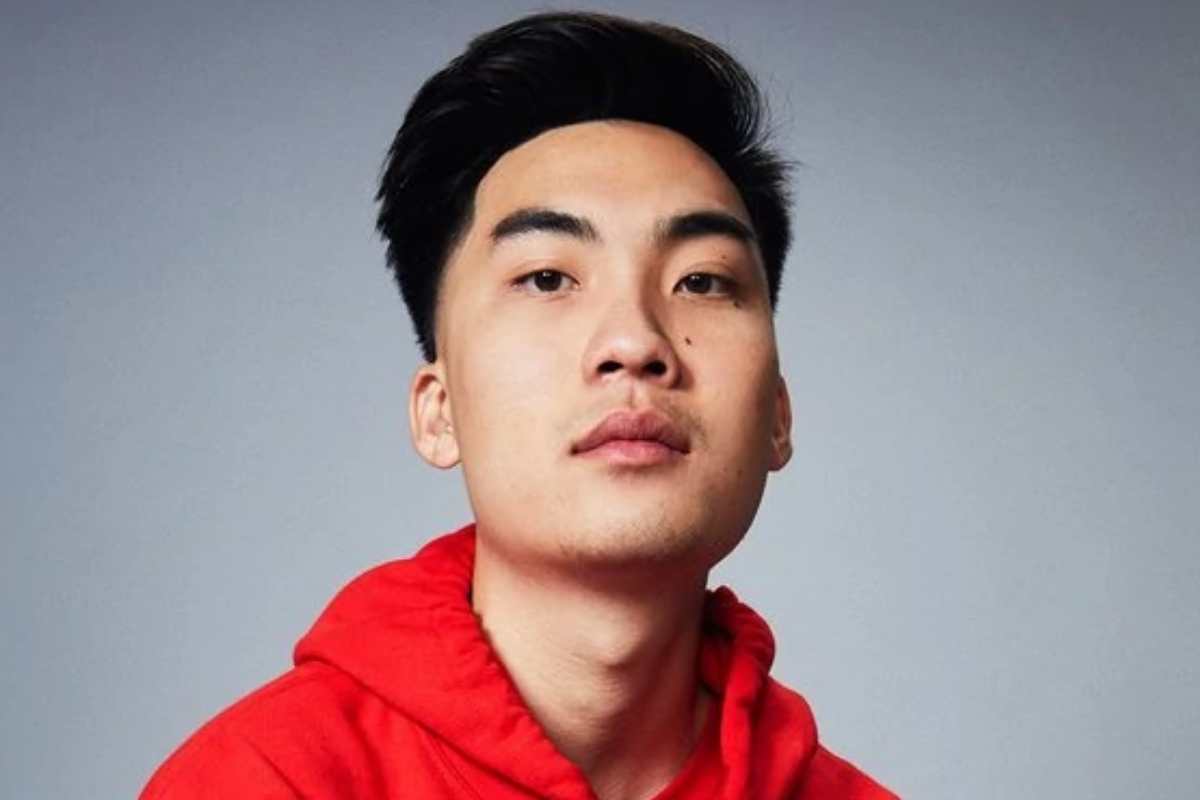 RiceGum YouTube Career
RiceGum joined YouTube in 2012 as a gamer and uploaded videos of himself Playing Call of Duty. He gained an outstanding number of subscribers, and at That time, commentary during the game was a great way to take off. He Became more famous when he started uploading comedy-type videos over his Channel. Soon, he became aware of his trolling talent and began to release a Series of diss tracks related to other YouTubers.
He soon gained a lot of subscribers of over 10 million and had viewership in millions in less than three years. His YouTube Earning at the peak of his career In 2017 was over $100,000 per month. RiceGum's Networth from YouTube Turned out to be over a million dollars. However, his YouTube is not that active Now as the vlogger directly streams exclusively on Twitch. Thus, his Viewership rate and popularity have fallen on YouTube.
Also Have A Look At
RiceGum Networth From Twitch
RiceGum made his account on Twitch in February 2013 and streamed his Games there. His average time is around 3 hours per stream, and each Stream consists of around 54,000 live viewers. He started from Call of Duty, But currently, he streams Fortnite. 
More than a million followers are present on the platform, and we are still Counting. As soon as his love for Twitch increased, he started giving less time To YouTube. However, he spends less time on Twitch as well as compared to Other popular gamers on Twitch. He earns around $21,000 from Twitch. 
RiceGum Networth from Twitch is around a quarter of a million in a year. The Estimated amount is based on the number of views per stream. However, this Value doesn't include donations and higher-tiered subscribers. 
Contribution Of Music To RiceGum Networth
If you are unaware of RiceGum as a gamer, then you must have heard about His popular beef with another YouTuber named Jake Paul after the following Diss track. He has also released other singles like God Church, Frick da Police, Naughty or Nice, Contract Money Freestyle, etc. All these albums got released in 2020. 
He started his career in music with a parody song directed by Jake Paul. It was a mimic of Jake's song named It's Everyday Bro. RiceGum released his Song titled It's Everyday Sis, which featured Alissa Violet, the ex-girlfriend of Jake. 
The song became a super-duper hit and was certified platinum by America's Recording Industry Association. The rest of the songs didn't touch the line of Hit, but this never stopped him to release the others. However, the contribution of music to RiceGum's Networth is unknown.
Have A Look At
RiceGum Networth, Also Has The Support Of Sponsorship Deals
The exact amount of sponsorship to RiceGum Networth is not known. A Gambling website named Mystery Brand provided his sponsorship in 2019, after which he received too many negative comments from the public. 
In the middle of such a scenario, the news came out that he was gaining an Amount of $100k for the website's promotion. The same offer was also for Other YouTubers too, but they denied doing the job. RiceGum has also been a part of the SuperBowl and made his appearance in a 2018 commercial for it. 
These are the various ways through which RiceGum Networth is increasing day by day. However, most YouTubers earn in this way.
For more updates like this newsconduct.com