Mexicans. The whole of the Internet burned with this vid AB Quintanilla, whose full name is Abraham Isaac Quintanilla, is a musician, songwriter, composer, and record producer from the United States of America. He is a strong and famous celebrity in the Latin music scene and has been a part of many well-known songs. 
His stardom rose while working with his sister in collaboration. Here, you will get to know about biography, family, career, and many other topics related to AB Quintanilla. If you want to know him more, then stay tuned. 
AB Quintanilla's Personal Life And Family
AB Quintanilla is also known as AB Quintanilla III. He was born on 13th December 1963 in Toppenish, Washington, U.S. He was born to Abraham Quintanilla Jr. and Marcella Samora. Abraham Quintanilla Jr.
is also a well-known personality in this field as he is also an American singer, songwriter, and record producer. AB Quintanilla has two siblings named Suzette Quintanilla and Selena Quintanilla. He has a mixed ethnic background of Mexican, Spanish, and Native American with an American nationality. 
View this post on Instagram
Talking of the education of AB Quintanilla, we don't have much information about it. His educational background is missing from the Internet. 
AB Quintanilla got exposed to the world of music at an early age. He got married to his girlfriend, whom he dated for many years, named Anjelah Quintanilla. They tied the knot on 16th September 2019 in Las Vegas, Nevada, USA. She has citizenship from Argentina. Previously, he got married to Rikkie Leigh Robertson on 4th November 2011.
Soon, on 5th July 2016, they announced their separation. With his previous wife, he has a total number of eight children, including Svani Quintanilla and Martika Quintanilla. His five other sons and one daughter are born between 2002 to 2007. He is also a grandfather of one. He announced the separation from his first wife in a concert. 
Also may know
AB Quintanilla's Career
AB Quintanilla learned to play guitar and bass while living in Lake Jackson, Texas. He became a member of a successful band named Selena y Los Dinos, meaning Selena and the boys. He also became the producer of Selena and is the co-writer of her hit songs like Como la Flor and Amor Prohibido.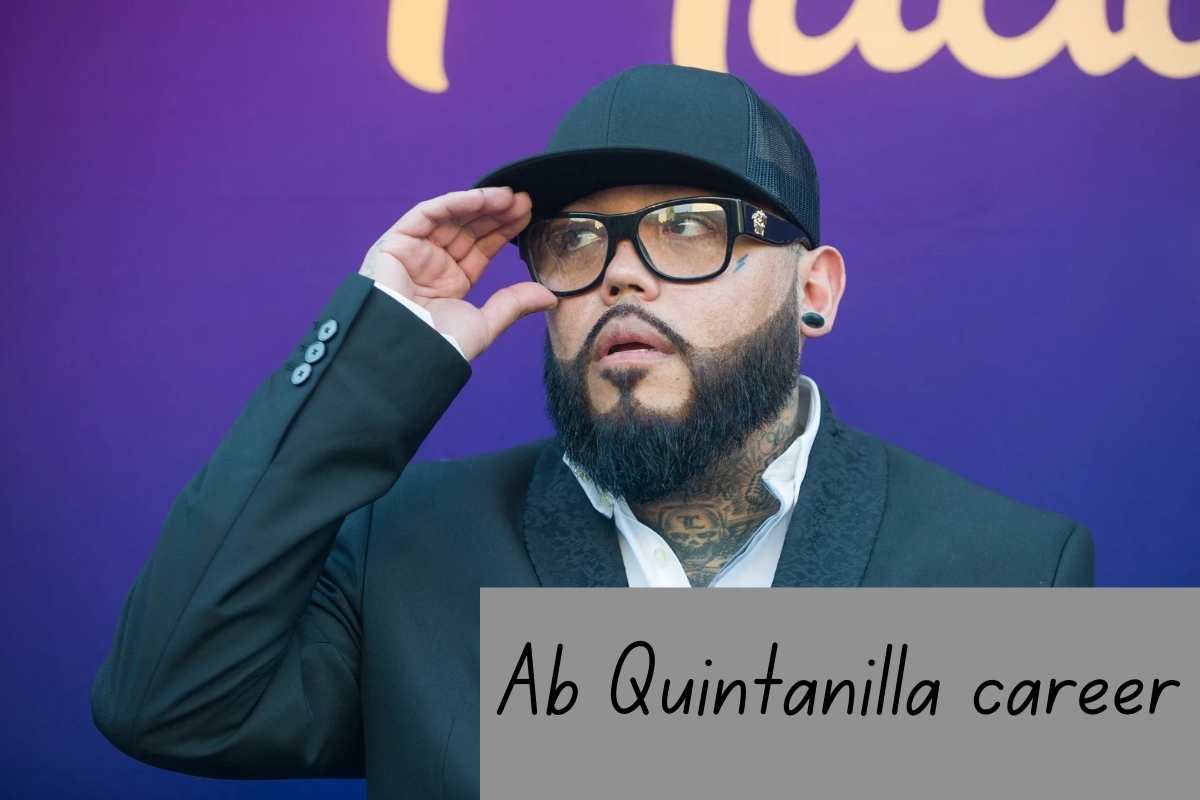 AB Quintanilla's sister Selena was murdered on 31st March 1995, and the family got devastated. Along with Pedro Astudillo, he produced a song named Como Te Extrano, meaning How I Miss You, which was primarily written for Selena and Pedro's late grandmother. The song won the title of Best Song of the Year in 1996. 
Selena was also known as the Queen of Tejano Music. Suzette is also a musician and actress. AB Quintanilla started his career by singing at Papagallos, which is their family-run restaurant. Through the albums of the band, people recognized her talent, and AB helped her to release her first solo album along with Pete Astudillo.
In 1993, his album named Live won the Grammy for Best Mexican American album, and his song Amor Prohibido helped him to enter the world of the Latin music scene in 1994.
He returned to the music industry along with a band named Kumbia Kings that became popular worldwide, and they went on tours. He has also worked with famous personalities like Cristian Castro, Alicia Villarreal, and Thalia. However, in 2006, he exited the band due to some disagreement with Cruz Martinez, a member of the band.
He made another band named Kumbia All Starz, along with Chris Perez, Pee Wee, and others. The new band has given us major hits like Parece Que Va a Lover, Speedy Gonzales, etc. The band is too popular in Bolivia. They gave their last performance on 2nd October 2016, and the inauguration of a new group named Elektro Kumbia took place in the same year. Some of the members of the previous band were also a part of it.
AB Quintanilla's Measurements and Social Life
AB Quintanilla has a height of 5 feet 7 inches, and his body weighs around 75 kg. The color of his hair and eye is dark brown. 
He is quite active on his social platforms. The number of followers on his accounts on Facebook, Instagram, and Twitter handle is huge. More than 78k followers are present on his Twitter account, and more than 200k followers on his Instagram handle. Even his Facebook page has more than 1M followers. 
Also, Check
Some Controversies And Scandals Related To AB Quintanilla
The life of AB Quintanilla is full of roller coaster rides as it is embroiled in controversies. DJ Kane took him to the court as he was charged with not paying the share of the income of the other members of the band. The founders of the Kumbia Kings, Cruz Martinez, and Quintanilla, were involved in the court battle. After the separation, Quintanilla filed a petition for the name Los Kumbia Kings. 
A video of him also got viral when he said some offensive statements about eo at that time. The National Association of Actors from Mexico, known as Association Nacional de Actor de Mexico (ANDA), asked him to apologize immediately. He eventually apologized for his mistake, but the people were still angry. He was even insulted off from the stage once. 
This information is sufficient from our side for AB Quintanilla. To know more, you can follow him on various social media platforms. 
guys Stay tuned with us on, News Conduct.