CM Punk is a popular WWE player and today we will discuss his life in detail. In this article, you will get to know the CM Punk's net worth, early life, education, age, weight, height, and more.
CM Punk Early Life And Career Beginnings
WWE has come a long way since its inception in 1953. The WWE stars still enjoy the same fame and love as their predecessors. One such WWE star is CM Punk, born in Chicago, Illinois, on October 26, 1978.
The real name of CM Punk is Phillip Jack Brooks, and his father was an engineer while his mother was a housewife. He was raised in Lockport and went to Lockport Township High School. He has five brothers and sisters, and his father was an alcoholic.
View this post on Instagram
This affected substantially his personality, and he grew up to be a very disciplined man.
CM Punk was interested in wrestling since his childhood, and he along with his brothers and friends, set up a backyard wrestling club. The name of the club was the Lunatic Wrestling Federation. The story of his ring name is also interesting. He adopted the name CM Punk when he fought alongside CM Venom in the Chick Magnets tag team.
Soon after CM Punk identified the scope of success in wrestling, and he enrolled got in Chicago's Steel Dominion wrestling school. The talent of CM Punk soon bore fruits of success for him, and he became the International Wrestling Cartel Heavyweight Champion in 2002. CM Punk's net worth is the result of his successful career.

Also, Check
CM Punk Ring of Honor And Total Nonstop Action Wrestling
CM Punk did not look back after this achievement. He was engaged in the promotion of the Ring of Honor. Soon, thereafter, he started his career in the Ring of Honor, and he won the Tag Team Championship with Colt Cabana. Soon came the date of ultimate achievement in the Ring of Honor. CM Punk became the World Champion of ROH in 2005 after defeating Austin Aries. 
CM Punk WWE
CM Punk left ROH due to some reasons and joined WWE in 2005. He got the position in WWE developmental territory Ohio Valley Wrestling. CM Punk took the Ohio Valley Wrestling by storm and became its television champion after defeating Ken Doane.
CM Punk did not stop here, and he continued the winning streak by winning the OVW heavyweight championship by defeating Brent Albright. He won various other title retainer matches and kept on holding the title. Meanwhile, he also won the Ohio Valley Wrestling, Southern tag team champion, where he teamed up with Seth Skyfire.
CM Punk has a very impressive track record in WWE. His career in WWE was between 2005 to 2014. He won the WWE Championship twice and also won the World Heavyweight Championship three times. CM Punk also won the Intercontinental Championship. He also won the World Tag Team Championship.
His long list of achievements made him WWE's 19th Triple Crown Champion. He was the fastest wrestler to achieve this title in WWE. 
CM Punk is a disciplined man and seeks personal development along with professional one. He left WWE in 2014, and the reason for the same is rumored to be his disagreements with the WWE team regarding the angle of creativity.
In August 2021 he made a come-back for the All Elite Wrestling. He made his debut at the first event of dance on 'Rampage'. He again defeated Darby Allin in the all-out match, thus maintaining his reputation as a star wrestler. 
CM Punk Ultimate Fighting Championship and Commentating
After leaving WWE, Cm Punk joined Ultimate Fighting Championship and did mixed martial arts there. The journey of UFC was not so good for CM Punk, and he lost several fights. His losses include a fight with Mickey Gall and Mike Jackson.
This was not enough that CM punk was found to be taking Marijuana and tested positive for it. The Marijuana episode proved to be lethal. Eventually, he was asked to leave UFC.
He then joined as a commentator in Cage Fury Fighting Championship. He also started working as an analyst on the program "WWE Backstage.", which was a Fox Sports 1 program.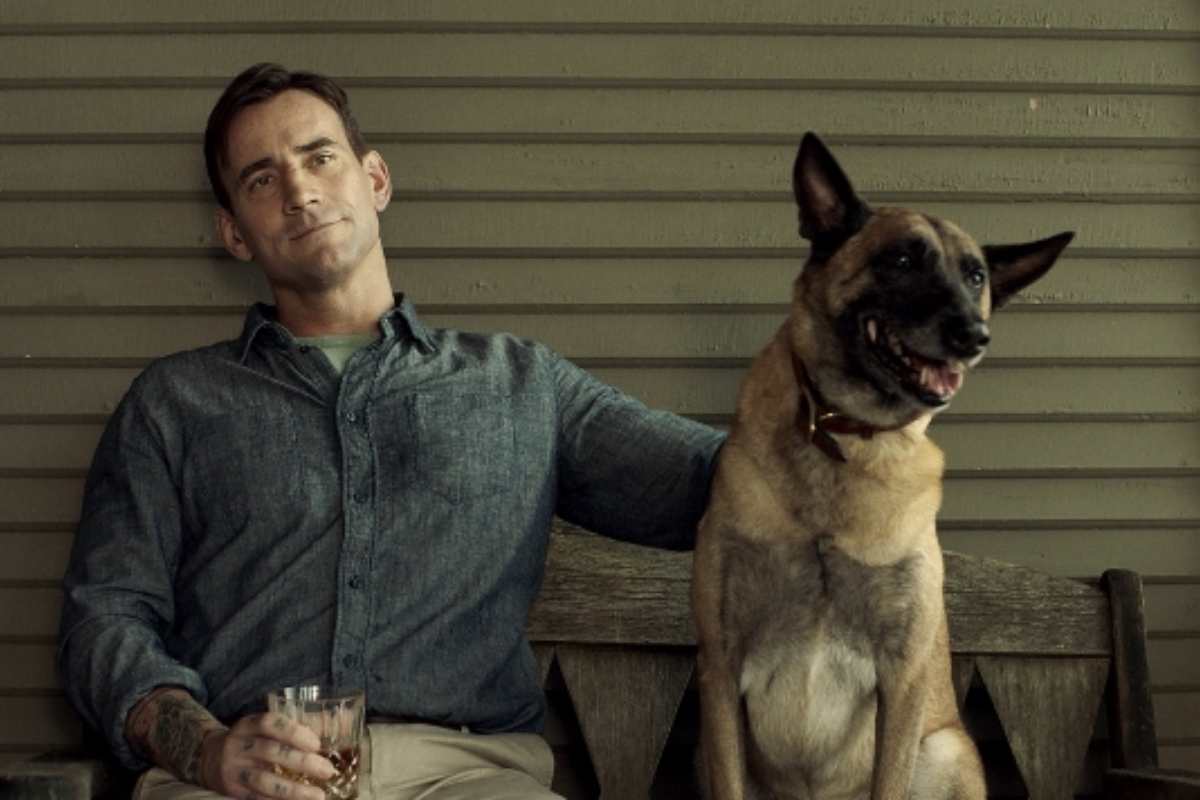 CM Punk Wrestling Persona
CM Punk got a lot of fame and rose to several ranks because of his attitude throughout his entire career. He always rebelled as a wrestler and got into serious and entertaining spats. His appearance is also very interesting, and he has tattoos engraved all over his body. Some of the tattoos include the words "Straight Edge" and "Drug-Free," and the Cobra Command logo. As a WWE Wrestler CM Punk's Net worth is Increases Year By year.
CM Punk Personal Life And Film Career
CM Punk marries one of his fellow wrestlers, April Mendez, also known as AJ Lee. CM Punk started working in films. He started his career in films in 2011. "Girl on the Third Floor" is one of the most remarkable films of CM Punk's career. He also did a supporting role in "Rabid,", and recently in 2021,, he did another horror movie, "Jakob's Wife. Short Acting Career makes CM Punk's Net worth in millions.
Similar Post
CM Punk's Net Worth And Real Estate
CM Punk comes from a very humble background and has carved out a way to success for himself, through his hard work and dedication.
CM Punk's net worth is around 12 million Dollars. The main source of CM Punk Networth is wrestling and commentatory. CM Punk's net worth includes the 2 million dollar house in Chicago. Further, CM Punk's net worth includes 4 million houses in Los Angeles, which he bought in 2021. CM Punk had a very successful career in active wrestling and even now has a promising career as a commentator and in the films.
A crucial part of CM Punk's net worth also came from there. If there is any development in the CM Punk net worth, we will update it here. 
Guys Stay updated with us on, News Conduct.