Today we are back we another manhwa leading the charts of everyone's watchlist. Manhwa is a broad name for comic books and print cartoons in Korea. Outside of Korea, the phrase comes about South Korean comics.
Manhwa is a significant aspect of South Korean culture, but it has spread to many other countries. With the availability of Webtoons, these comics have moved beyond Korea and have had an impact that has resulted in various movie and television show adaptations.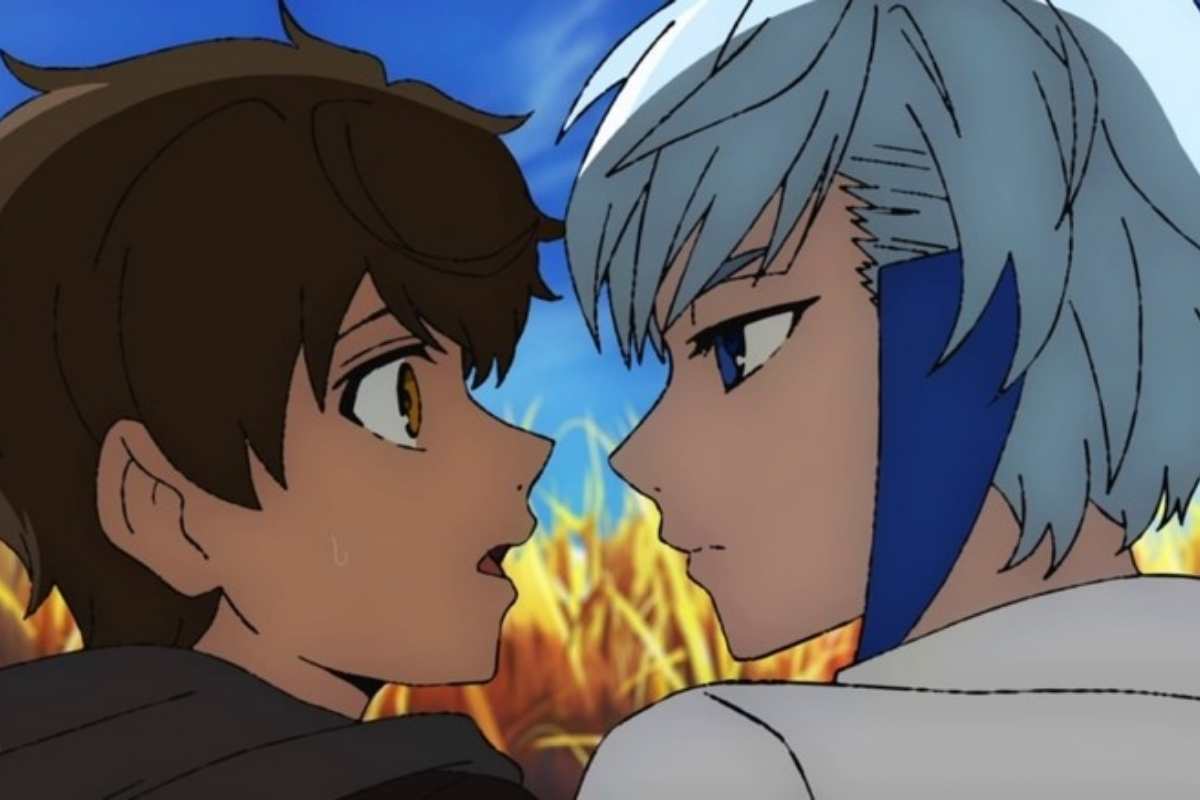 Tower of God, a South Korean manhwa that came out as a webtoon, was written and made by S.I.U. It was aired on Naver Corporation's webtoon network Naver Webtoon in June 2010, with single episodes being collected and released by Young Com into eight volumes by July 2021.
Simialr Post
Since its release, the anime's action scenes and characters have achieved a 7.7 out of 10 rating on IMDb. And this is why 'Tower Of God' is currently one of the most eagerly awaited sequels. It's been over a year since fans heard anything regarding the anime's continuation, and they're still yearning for more.
Tower of God Season 2 Release Date
Given the positive fan response, it appears that Tower of God Season 2 is a foregone conclusion, but it has yet to be formally confirmed.
Season one concluded in June 2020, and fans are still awaiting an official word about a second season. When asked about the possibility of further Tower of God seasons, Crunchyroll's Director of Brand and Marketing Carter Hahnselle responded.
Looking forward for tower of God season 2 but I'm still not sure if there will be one 🔥🔥🔥 session 1 was just the tip of the iceberg. The webtoon of this anime is on fire. Must read. pic.twitter.com/3nceU6HEjO

— Mr.zee (@mrz_zee) April 21, 2022
"you'll have to check out the series yourself to see how far we follow Bam up the Tower in Season 1!" We can't say much more than that for now, but we're thrilled that people all across the world are showing love to the program."
Unfortunately, this comment is from 2020, and no additional official announcements are there, though rumors abound. Given the uneven reactions to many Crunchyroll Originals, it's unknown if or when the Tower of God season 2 will ever release. Tower of God's first season aired from April 1st to June 24th, 2020.
So it appears like the second season of Tower of God will be published in early or mid-2022. If we receive any new information about the release date of the second season of Tower of God, we will post it here.
If Crunchyroll continues to work on it, the season could be released as soon as the end of 2022. It's all speculation right now. When Crunchyroll announces a delivery date, fans will not be able to get their hands on it. Fans can read the first comic to catch up, presuming this would never happen.
Tower of God season 2 Plot
Tower of God's first season ended on an intriguing note. Bam reunited with Rachel after completing the tower for her sake. Bam assured Rachel that he and his friends would help her pass the Administrator's Test, but Rachel betrayed him at the last minute out of greed.
Her backstory was also revealed, revealing how she used Bam to get to the tower and, in reality, hurled Bam outside the protective barrier, killing him.
On the other hand, Bam is still alive and determined to climb the tower and find answers to Rachel's acts. And there are more challenges ahead for the tenacious Bam. Furthermore, Tower of God Season 2 would continue Bam's perilous journey to the tower's summit.
And now comes the fun part! If you've finished all 13 episodes of Season 1 of Tower of God and want to know what happens next to Bam and his friends (and adversaries), there's some good news: the manhwa is still ongoing and available in English on webtoons.com.
While there is no official conclusion to Bam's story, the Tower of God manhwa includes two additional seasons beyond what has been translated for the anime thus far. The manhwa is now on Season 3, Episode 113 as of April 4th, 2022, so there is more than enough stuff to keep you busy for quite some time.
Tower of God season 2 Cast
The cast of "Tower Of God" Season 2 is as follows. Matthew is one of the actors. David Rudd portrayed Rak Wraithraiser, while Johnny Yong Bosch portrayed Bam. And the another expected cast for the season 2 of Tower of God is:
Cherami Leigh for the role of Anaak Jahad.

Valerie Rose Lohman portrays Rachel.

Trent Mills in as Lero Ro.

Scott Whyte for the character Shibisu.

Hochu Otsuka in as Headon.

Kazuyuki Okitsu in as Evan Edroch

Takuya Eguchi portrays Shibisu

Toshinari Fukamachi in as Hatz

Jeannie Tirado for the role of Endorsi Jahad

Christina Valenzuela in as Serena

Kira Buckland portraying Yuri Jahad

Kyle McCarley in as Evan Edroch
Also, Check
Tower of God Season 2 Trailer
The official trailer for Tower of God Season 2 has yet to be released. In any event, we expect it to be available soon after the conclusion of the series Tower of God's second period.
Guys stay tuned with us to get the latest update about every news like this. We will be happy to provide you with the best and latest news. Keep sharing and leave your comment in the comment section and visit, News Conduct.