Bad Bunny Net Worth: Benito Antonio Martinez Ocasio, better known by his stage name Bad Bunny, is a well-known Puerto Rican singer-songwriter. He plays a variety of genres, including rock, punk, and soul, to appeal to a wide audience. Bad Bunny became Ocasio's stage persona after posting an online picture of him as a toddler dressed as a bunny and with a frowny expression.
During the day, he went to the University of Puerto Rico at Arecibo for audiovisual education, and at night, he practiced music. To perfect reggaeton and trap music, he committed his life to it.
Early Life of Bad Bunny
Benito Antonio Martnez was born in Almirante Sur, Vega Baja, Puerto Rico, on March 10th, 1994. When Benito was a kid, his mother used to play salsa, merengue, and ballads for him, and it was his first introduction to music. Later on, Benito admitted he enjoyed spending time with his family rather than hanging out on the streets. Until the age of thirteen, Bad Bunny was a member of his parish choir, which he sang in as part of his Catholic upbringing.
Daddy Yankee was an early influence on him, even though he no longer sang in the choir. It wasn't long before he was performing in front of his classmates at his local middle school. Because of an old photo of him with an angry look, while being forced to wear a bunny attire as a child, he decided to go by "Bad Bunny" at this time. Freestyle raps were Benito's way of making fun of his bashful high school self.
Similar Post:
He also developed a fascination for skateboarding and professional wrestling during this period. Although he had received conflicting opinions regarding his post-secondary possibilities from a variety of people, Bad Bunny knew that he wanted to pursue a career in music. After graduating from high school, he enrolled at the University of Puerto Rico to pursue a degree in audiovisual communication.
Bad Bunny Career and Awards
DJ Luian was immediately taken by Bad Bunny's "Diles," which he posted to SoundCloud and quickly became a smash. "Si Tu Novio Te Deja Sola" by J Balvin featured Ocasio in 2017. Sensualidad," his song with J Balvin and Prince Royce, earned 10th place on the "Hot Latin Songs" list. Cardi B, Bad Bunny, and Balvin collaborated on "I Like It" in 2018.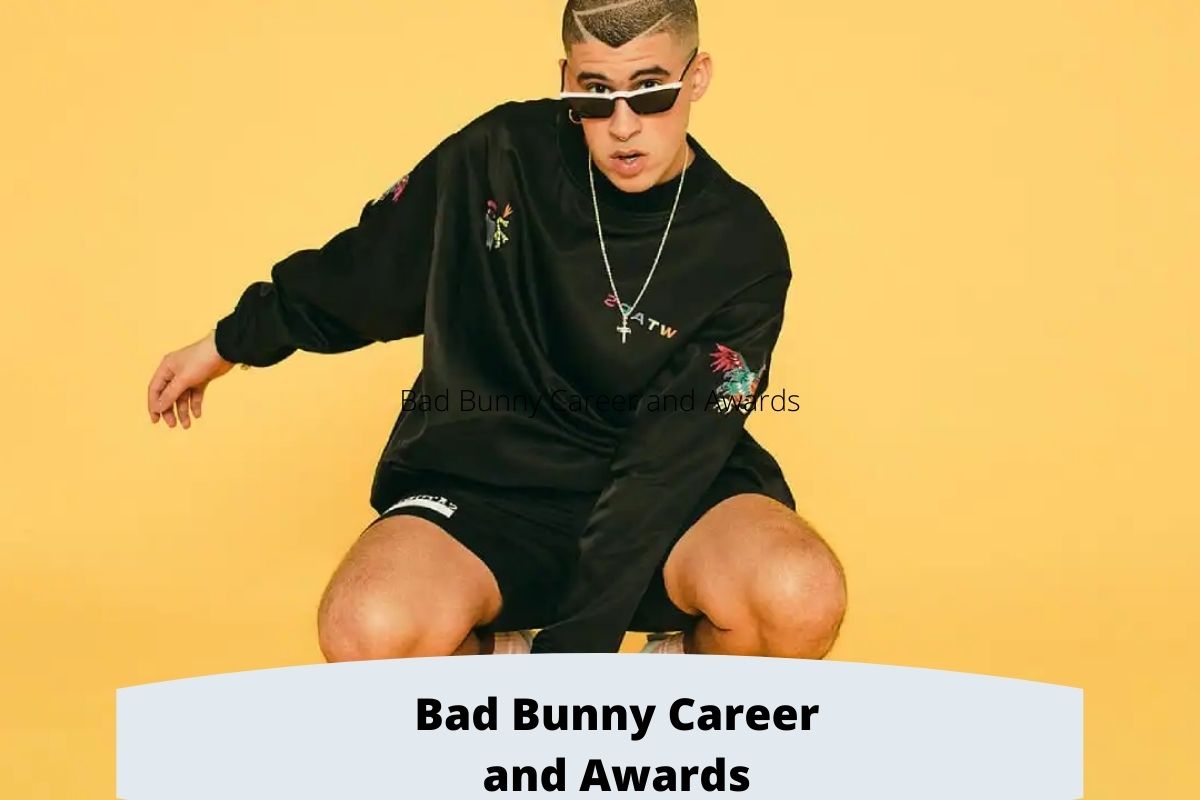 For his flawless raps in both English and Spanish, he topped the Billboard Hot 100. "Mia," Drake's other song from that year, came in at number five on the Billboard Hot 100.
Bad Bunny Relationships
While dining out with his family in 2017, Bad Bunny ran into Gabriela Berlingeri. Gabriela became an integral part of his musical and professional development throughout their relationship. His song "Te Guste," on which she sang scratch vocals on, was featured on the cover of "Rolling Stone," and she also photographed him.
In a period "when I needed it most," Bad Bunny says Berlingeri provided him with close emotional support.
Bad Bunny Net Worth
A Cinderella story, to say the least, for a musician who started on SoundCloud while bagging groceries in Puerto Rico. Bad Bunny's net worth presently stands at $18 million, according to Celebrity Net Worth. An impressive achievement, given his meteoric rise to fame over the last few years. Rock, bachata, and soul have all found a home in his varied discography. He's got Latin trap and reggaeton on his resume, too.
3 Life Lessons From Bad Bunny
The following are some of the life lessons we may glean from Bad Bunny's net worth and career trajectory.
🔥💥 Xtina X Bad Bunny 💥🔥#Xtina #BadBunny #Collab https://t.co/tZICh0WJY7 pic.twitter.com/fBy4NUYLEk

— Xtina México Club (@XtinaMexico) May 15, 2022
1. People Will Criticize You
Some people may enjoy what you're doing, while others will criticize it.
2. People Change
Individuals aren't influenced by money.
3. The Space Of Change
You're not the same person you were five years ago, or even a year ago. In our ever-changing world, Bad Bunny thinks that everyone should have the freedom to develop and be recognized for their growth and transformations.
Hopefully, you understand what this app does. If you want the most current information, share this app with your loved ones. You can stay up with the newest technology developments at Newsconduct.com.