Our article will provide you with all the information you need about the TN EMIS App. Which makes it very simple to get a hold of. You'll also learn about the school's web portal at this time. Step-by-step instructions on how to log in will also be provided. As a result, please take the time to read the article provided on our website and remember to return often.
TN EMIS App For School
Only residents of Tamil Nadu will be able to access this website. For which only residents of this state are eligible to compete. This site's primary goal is to help students get a good education. The state of Tamil Nadu has launched this website. This means that all of the students' information can be gathered. Teachers can provide feedback on the curriculum and all of the online courses through this portal.
Educational Management Information System is the full name of this web resource. All students can access their study evaluations via this portal. Students and teachers alike can benefit from this by using e-learning models to train their students. This portal also provides you with mock tests, educational videos, online courses, training models, and simulations. Consequently, this aids your education.
About Working Of TN EMIS App
To learn more about how EMIS works, consider the following points:
The school code is required to access this portal's school profile. It is planned to make the code readily available to all educational institutions.
The Headmasters of all schools will be given a login ID and password for registration.
Read More:
There will be a centralized database of information for all students, teachers, and schools in this portal.
Using an EMIS login, you can view and modify the attendance records of students, as well.
Students will be able to access a class schedule on the portal, which will help them arrive on time for class.
Benefits Of TN EMIS School App
The following are some of the advantages of using this app:
Teachers who are a part of the State Curriculum will be given a special login ID.
To help you succeed in your career, you'll have access to personal tracking tools.
You will be able to access digital content through this portal. It is possible to gain access to the entire Tamil Nadu Central Repository for Teachers through this method alone.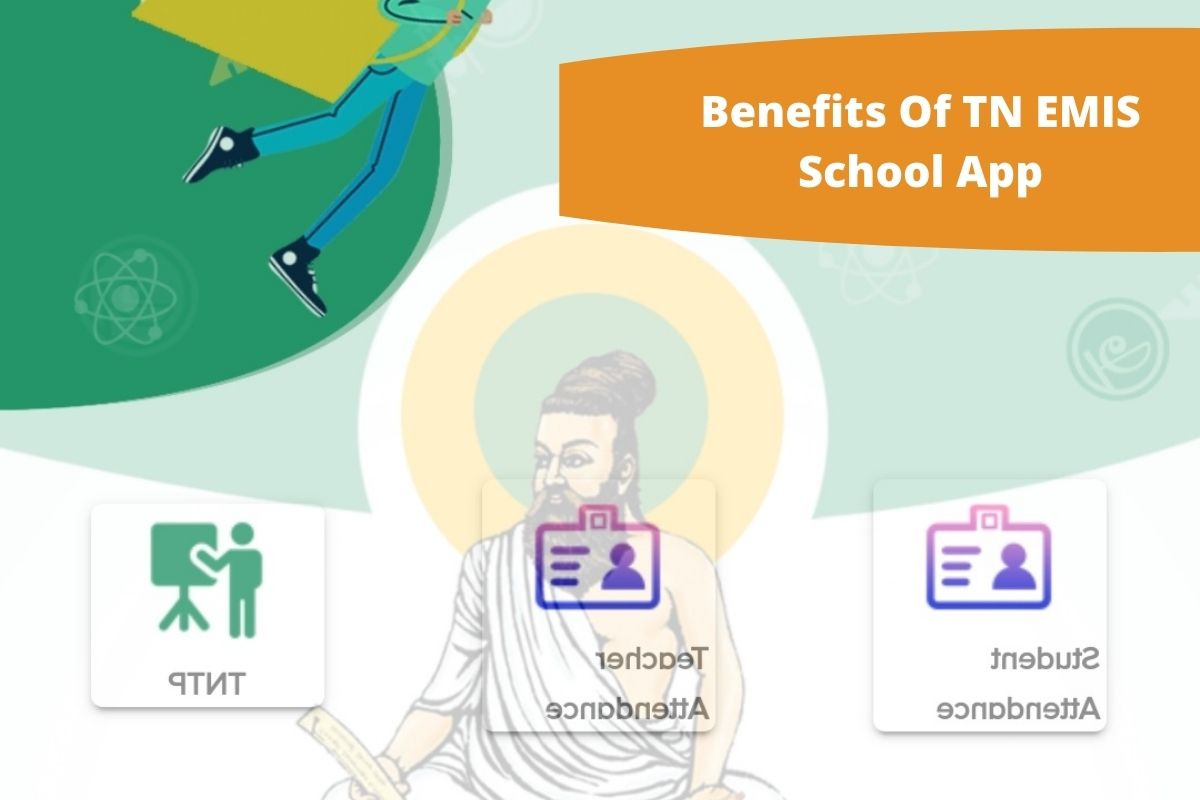 The information about curriculum, notices, modifications, and school hours, among other things, can be made available to students online through this portal by all schools.
How To Register For TN EMIS School App?
All students will be given a username and password by the school when they register. Visit the website to get started. However, before you do anything else, you should read the following carefully:
The Principal
The headmaster is responsible for the upkeep of the school grounds. In addition, the headmaster is responsible for monitoring the attendance and performance of both teachers and students at the school.
CEO
Following the inspection, the CEO keeps a close eye on the district's educational institutions as a whole.
BEO
At the time of the inspection, the BEO monitors all of the schools in the block.
DEO
The DEO's responsibilities are identical to those of the CEO and BEO. The DEO, on the other hand, examines the headmaster's method of providing an ID and password.
How To Login To TN EMIS App?
You must first visit the official website to log in.
In what domain is the school's website located?
You'll see the web site's homepage in front of you when you arrive.
Select the "Login" option.
Then, type in your username and password.
Once you've completed the form, the EMIS Dashboard will appear in your browser window.
After that, you'll be able to log in.
How To Reset Your Password In TN EMIS School App?
Visit the EMIS website to reset your password.
On the home page, click on the "Login" button.
'Forget Password' can be selected after logging in.
Select a user type, then input your user ID.
A verification link will be sent to you after you select it.
You'll be able to easily reset your password this way.
How To Download TN EMIS App?
You need to access the Google Play Store on your phone to download the mobile app.
Then type in 'TN-EMIS' in the search box and press enter.
Open the app on your phone after you've installed it and started using it.
Your username and password are required to log in.
Click Sign in after filling out the form.
This app will be installed on your phone as a result.
If you have any questions or concerns about the TN EMIS School App, please leave a comment below. We'll be sure to get back to you soon with the answer.
For more information please visit our site Newsconduct.com