Facebook To End Location Tracking: According to 9to5Mac, Facebook is discontinuing numerous features that tracked your real-time location, including Nearby Friends, weather warnings, location history, and background location, due to "low usage." People who have used the feature in the past will receive an email from Facebook on May 31 informing them that the company will cease collecting data relating to these features and will erase any data it has already collected on August 1.
The Verge reported that Meta, the company that owns Facebook, confirmed that the report was correct. An email from a Facebook official stated, "We're getting rid of several location-based Facebook functions because they're not being utilized very frequently." Although consumers cannot regulate how their location information is collected and utilized, they can still use Location Services to do so.
This does not rule out the possibility that Facebook will continue to collect location data in the future. A statement to Facebook users states that the company will "continue to collect location information for other experiences" to display relevant advertisements and check-ins depending on the user's location. This is by the data policy of the organization.
You can access, download, and delete any location data that has been saved by the platform using the Settings and Privacy section of the platform's interface. Unless you update your settings, Facebook will destroy any data it has retained regarding services that it no longer provides on August 1 if you do not do so. I don't believe that many of us will miss these items when they are no longer available.
Read More:
(It doesn't appear like many people are using Facebook to get weather reports these days, either.) Facebook's Nearby Friends function, which was introduced in 2014, allows you to share your real-time location with your friends and vice versa using your Facebook app. This was done for you to be able to meet up with folks in the area. It's simple to see why it waned in popularity over time as similar tools such as Snap Map and Apple's Find My Friends became more widely available.
As a result of Facebook's poor track record when it comes to protecting its users' data, the fact that it is discontinuing these location-based functions is a welcome relief. The ability to disable background location monitoring on Android devices was introduced in 2019 following revelations that Facebook tracked users' locations if they made a "credible" threat.
The Complete Text Of The Message That Facebook Gave To Its Users
We're informing you of this because you've already utilized Nearby Friends, Weather warnings, Location History, or Background Location features on your device. This collection of products and features will no longer be available after May 31, 2022.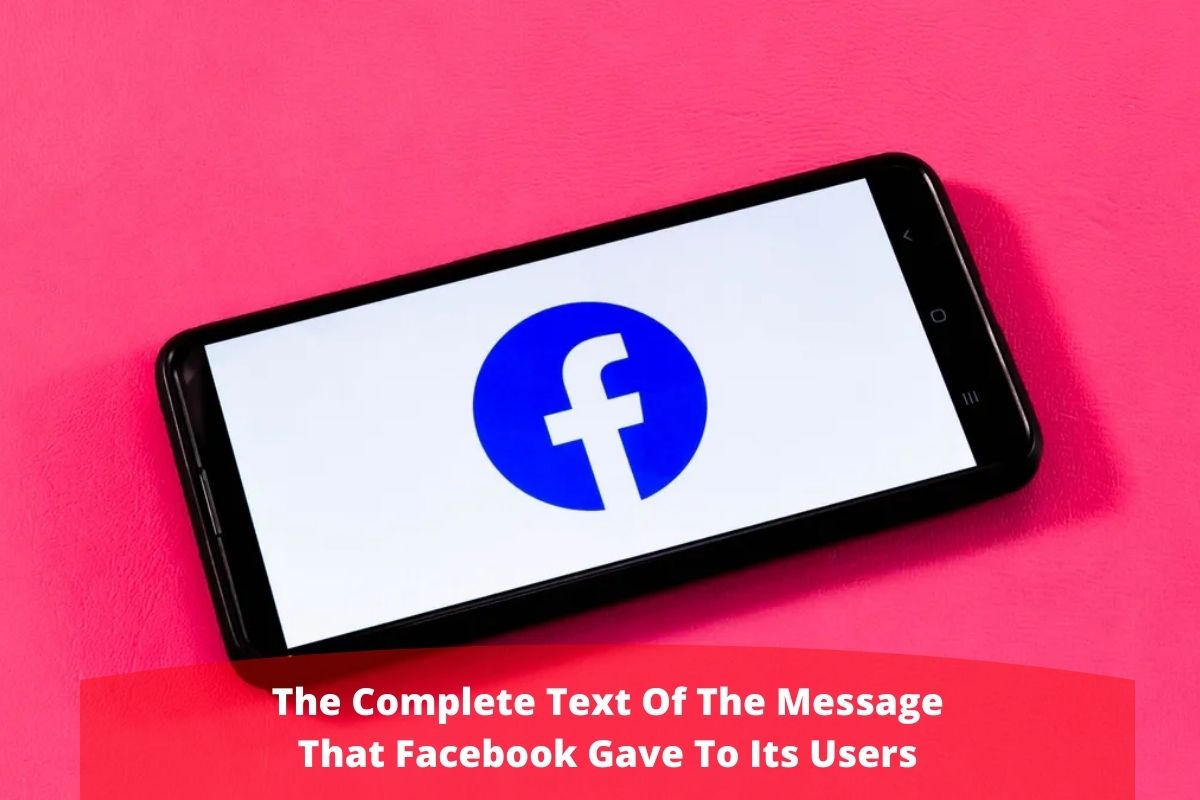 Even if you turned on Location History and Background Location before May 31, 2022, the information you shared with them that was used for these experiences will no longer be collected by these features. If you do not notify Facebook where you are, it will continue to gather information about you for other purposes, as indicated in our Data Privacy Statement.
Make The Necessary Adjustments
For the time being, you can modify your Location History and Background Location settings in the Facebook app until May 31, 2022. The ability to change the settings will be removed after this date.
You will be able to access and download your Location History information until August 1, 2022, if you want to look at it or remove it from your device. If you do not take any action after this date, your Location History information will be automatically erased. Guys Continue to Follow Us for Updates on Facebook and other Social Media Platforms.
Please see our website, Newsconduct.com, for additional details.