Well, who doesn't know about the Fast & Furious action franchise? This massive action franchise encompasses short films, television series, live shows, video games, and theme park attractions. Over 21 years, the Fast and Furious franchise has evolved from a movie about street racing and boosting DVD players to one of today's most profitable and out-of-the-box cinematic experiences, with a flurry of sequels, spin-offs, television shows, video games, and more.
The first installment of this franchise came out in 2001, and then the adjacent three sequels of this franchise, including the first part, began the original tetralogy. This tetralogy focused on illegal street racing, and this story of street racing culminated in the franchise's fifth installment, Fast & Furious, in 2009.
Then the showrunners started transitioning the storyline toward larceny & spying through the fifth part of the franchise, Fast Five, in 2011. Then finally, another four-installment were released from 2013 to 2021, with the most recent being Fast 9 or simply F9. Fast & Furious was created and directed by Gray Scott Thompson, and Universal Pictures owns the creative right of the whole Fast & Furious action franchise.
Owners of the show Universal Pictures have expanded the series to include a spin-off film, Fast & Furious Presents Hobbs & Shaw (2019). And a subsidiary division of Universal Pictures, DreamWorks Animation LLC is also streaming an animated television series Fast & Furious Spy Racers. 
Given the franchise's vast size, it's impossible to predict Fast & Furious' commercial success. It is one of Universal Pictures' most successful franchises since it is the ninth highest-grossing picture series, with a total gross of more than $6 billion. The first four films garnered mixed to poor reviews until the fifth and later movies, which received diversified to excellent reviews.
Recent Post
Now, this action franchise is set to release its next installment. The showrunners intend to release the tenth and eleventh films in the series, which will bring the series to a close. To learn more about the Fast 10 release date, cast, plot, and all the latest info, you must read the complete article. 
Fast & Furious 10 Release Date
Last year Universal Pictures confirmed that Fast & Furious 10 was set to release in April 2021, but it was postponed due to certain unavoidable circumstances. It was now scheduled to be released on 7th April 2023, barring any delays, and was postponed once more. The release date of Fast & Furious 10 has been moved back to 19th May 2023, and this appears to be the definitive release date for the film.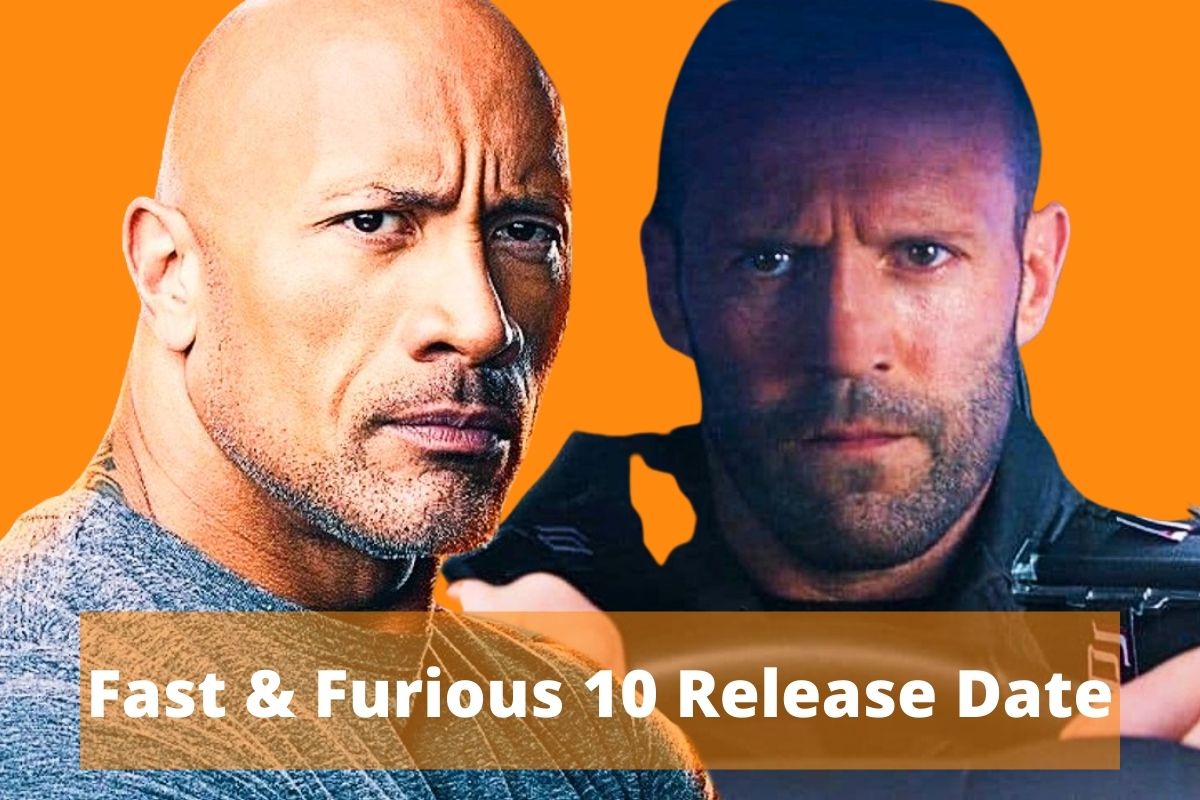 While it hasn't been formally confirmed, it seems that the film will have an exclusive theatrical release. Because the last picture, F9, had one of the most successful cinema runs of the pandemic period, it stands to reason that the upcoming film will be released in theaters unless something catastrophic occurs.
So you have more than enough time to watch all of the Fast and Furious films on any of the major streaming devices available today. Just to add up to the conversation, according to our trusted sources, it is confirmed that the actor Vin Diesel has announced that work on the films will begin in January 2022. We use the phrase films since it appears that Fast 10 and Fast 11 are simply Fast 10 portions 1 and 2.
Continue reading the article to learn about the plot and the cast of Fast & Furious 10.
Fast & Furious 10 Plot
There have been no official announcements by the showrunners regarding the plot of Fast & Furious 10. So it's clear that we don't have any narrative specifics for Fast & Furious 10 yet, and following F9's space-bound madness, there's no telling where this final chapter will go. We can, however, make some educated estimates.
Given that this is the final story, Fast & Furious 10 may focus on the crew's next-generation, notably Dom and Brian's children. Perhaps the film could conclude with a flash-forward showing how those children grow up to become great racing agents, just like their parents. Jordana Brewster has also stated that she would want to see that in the final films.
If that's the route the story is headed, it'll be more of a passing of the torch. And if that's the case, we can undoubtedly anticipate the team to have some emotional moments with their children while battling to keep the planet safe for their sake. Of course, there is still the issue of the villain. Deckard Shaw met Han again in the last scene of F9 and was surprised to find him alive.
It's probable that in the forthcoming film, Shaw and his family will once again be enemies of Dom's team. Fans can expect the gang to take on yet another high-stakes assignment with crazy action, regardless of who they're up against. There's no telling where this story will lead us, so we will have to buckle up and enjoy the trip.
Fast & Furious 10 Cast
While the official cast list for the film has yet to be announced, fans can expect practically all of Dom's family members to return for Fast & Furious 10. Here's a quick rundown of the key players:
Vin Diesel will return as Dominic Toretto
Vin Diesel is the stage and screen name of actor and producer Mark Sinclair. He is most recognized for his role as Dominic Toretto in the Fast & Furious series, which has grossed over $1 billion worldwide.
💙 #PaulWalker's mother has asked @VinDiesel to bring back Brian on the screen. #F10 #FAST10 pic.twitter.com/zRqH642LVC

— #FastFamily (@FastFamily) April 21, 2022
Michelle Rodriguez, returning as Letty Ortiz, Dom's wife
Her name is Mayte Michelle Rodriguez and she is an American actor and writer. As a troubled boxer in the indie sports drama film Girlfight, Rodriguez made her acting debut in 2000 and received the Independent Spirit Award and the Gotham Award for Best Debut Performance. Rodriguez's career took off from there.
Read More:
John Cena will be starring as Jakob Toretto
Former rapper and current professional wrestler John Felix Anthony Cena is based in the United States. He and Ric Flair share the record for the most world title reigns in professional wrestling history, making him one of the all-time greats.
Other Cast:
Sung Kang for the role of Han Seoul-Oh. He is Dom's old friend.

Jason Statham as Deckard Shaw, a former MI6 agent, a frenemy of Dominic Toretto.

Anna Sawai plays the character of Elle, a new character who debuted in F9 and the most recent addition to Dom's group.
Fast & Furious 10 Trailer
There has been no trailer or teaser for Fast & Furious 10, and given that the picture is still in its early phases, we are unlikely to see anything for quite some time.  You can watch the fast & furious 9 trailer here:
In addition to a separate page that teaches you how to watch the Fast and Furious films, we've also included a list of where you can find each film. So keep an eye on this page because we'll be updating it with the latest teasers and trailers as they become available.
For more information please visit our site Homepage