The latest project of Jeremy Clarkson that debuted in June 2021takes you through the 1,000-acre Cotswolds farm. Though Clarkson has a team of professionals handling his farm duties as he has no experience of his own, still the show got renewed. Clarkson's Farm Season has got the official green light and you know how excited fans can get when their favorite show is returning.
 In an interview with BBC, Clarkson opened his heart and said, "I've had the farm since 2008, but I haven't really been involved with it at all," "A man in the village ran it, and then he retired, and I don't know what it was, but I just thought, I can do that.
"I genuinely thought you put seeds in the ground, weather happens and then food grows. So I thought, 'That's not difficult,' but it's phenomenally difficult and the heartache is extraordinary, plus it's phenomenally badly paid. So I thought, if I get someone to film me doing it, that will offset some of the losses."
Also, check
When Will Clarkson's Farm Season 2 Arrive?
The filming is happening and the team of enthusiasts is ensuring that the viewers get the best of the experience. We know how troubling it was for the team to film on a farm during the pandemic. Besides, the UK had a bad 2021 as there were heatwaves, storms, dramatic snowstorms, and other natural calamities. However, this didn't impact the success of the show. 
The show got 98% ratings and got five stars. So, it was obvious that the show would continue even if the rumors suggested that it be canceled. Besides, the show got multiple awards and now that the cameras are fully rolling, we will see the farming brothers soon. The dates of airing aren't confirmed but it is expected that the show will return in 2022 itself.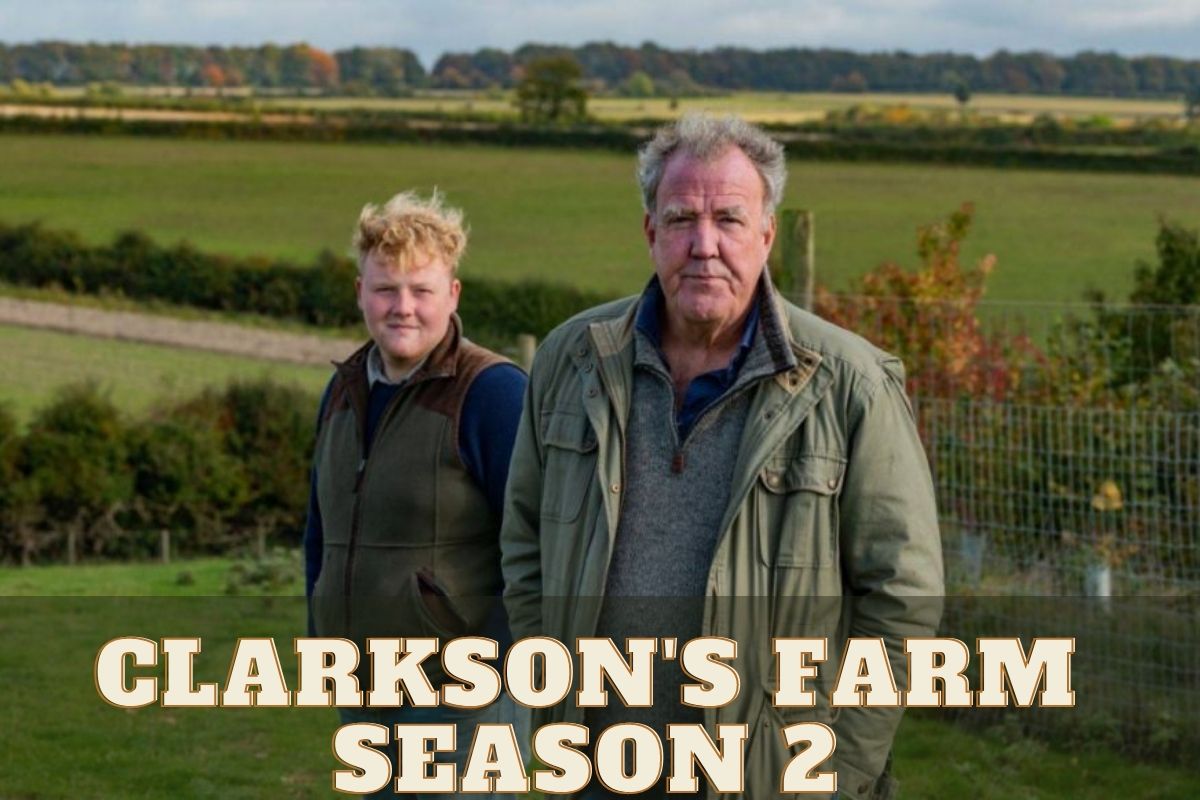 Plot and Cast of Clarkson's Farm Season 2
The Diddly Squat Farm including Cheerful Charlie, Maintenance worker Gerald Cooper Lisa Hogan, and Kaleb Cooper will take you through this gorgeous farm. We can say that the show's main hit is Kaleb Cooper despite having Jeremy Clarkson as the main lead. The fame solely came because of the confidence he has in his work and how he fearlessly yelled at Clarkson without caring about the cameras.
Jeremy obviously loves his city life but his time in the country has been as well. The banter with Kaleb who loves his country life has been well-loved by the audiences.
In an interview with This Morning, Kaleb stated, "I'm the boss really," "Don't get me wrong – he is my boss, he's a boss and a friend. He doesn't listen to me but the good thing is he has an interest in farming which makes it a lot easier. That's why I shout at him and I get genuinely angry when he makes a mistake."
For season 2, fans are hoping to know what Kaleb did during the break in between the two seasons. Kaleb has evolved as the star of the show due to his personality and smart wit. It is farmers like him who wake up at 3 a.m. to bring organic and freshly produced food to the table. In fact, the show has also raised concerns about how these farmers are neglected in spite of doing all the hard work.  The series can be a wake-up call for those who think country life is pretty with no work. But in reality, the people who own a farm do a lot to put food on your plate. So, with season 2, we can hope for something more fun and insightful.
Clarkson's Farm Season 2 Trailer
As the series is just in the development phase, the trailer will not be released anytime soon. Once all the things are wrapped up, the show will drop an exclusive teaser.
If you haven't caught up with Clarkson's Farm, then it is streaming on Amazon Prime Video. The show serves a greater purpose and that is to show more about the reality of farm life. Once the release date is updated, we are sure that your excitement is going to be doubled as this time, it is more than what you have seen in the previous season.
Final Lines
I hope you found the information presented above useful. Please share this article with your friends and family who enjoy this series or film.