Arigato! How are fellow readers? I hope that you all are doing well. Today we will discuss the whereabouts of Wonder Egg Priority season 2. 
Wonder Egg Priority (or in Hepburn: Wandā Eggu Puraioriti) is a fantasy anime that focuses on the genre of psychological horror and drama. It was written & created by Shinji Nojima and was directed by Shin Wakabayashi.
Season one is a co-production between Aniplex, Nippon Television, and Dream Partners. Taracod served as a concept artist and featured character designs by Saki Takahashi, Keisuke Kobayashi as a core animator, Yūki Funao as art director, and De De Mouse and Mito, music composers Wonder Egg Priority season one aired from 13th March 2021 to 31st March 2021 for thirteen episodes on Nippon TV(original broadcast network).  Funimation Global Group licensed the series and streamed it on its website in North America and the British Isles. On Wakanim in Europe. And on AnimeLab in Australia and New Zealand. 
This anime is an original work and is not a manga adaptation. It follows the life of a junior high school student, Ai Ohio. After the suicide of her close friend, Koito Nagase, she temporarily stopped going to school. Later in the series, she hears an unexplained sound that leads her to an abandoned arcade. And along the way, Ai encounters three other girls in the same circumstances as her: Neiru Aonuma, Rika Kawai, and Momoe Sawaki. Season 1 was appreciated by the viewers, and the business was lucrative enough to bring another season.  So if you are wondering when you will be able to see season 2 of Wonder Egg Priority, then hold on to your patience for a little longer. Because the show has a long way to go before it is broadcast on our screens. Here is everything you want about the release of Wonder Egg Priority Season 2.
Wonder Egg Priority Season 2 Release Date
The 13th episode of season 1, which was posed as the season finale, was set to conclude the series. In this special episode, Ai was taken aback when an alternate universe version of herself emerged from one of the Wonder Eggs. While attempting to protect the AU Ai, she realizes that the other Ai's Wonder Killer is a twisted version of her beloved teacher, Shuuichirou Sawaki. Finally, the AU Ai sacrifices herself to save Ai, and she appears to die as a result.
The special episode was likely to show some form of resolution for the main character. However, the thirteenth episode took the story in a completely new direction. So there is a high probability that you will see a season 2 of Wonder Egg Priority soon.
However, the studio in charge of Wonder Egg Priority has received some criticism for handling some of its items other than Wonder Egg Priority. Although Wonder Egg Priority did not suffer from any of these because the quality of the content stayed impeccable throughout season 1, the showrunners have yet to formally announce the sequel. 
We will update this page as soon as the Wonder Egg Priority season 2 is officially announced.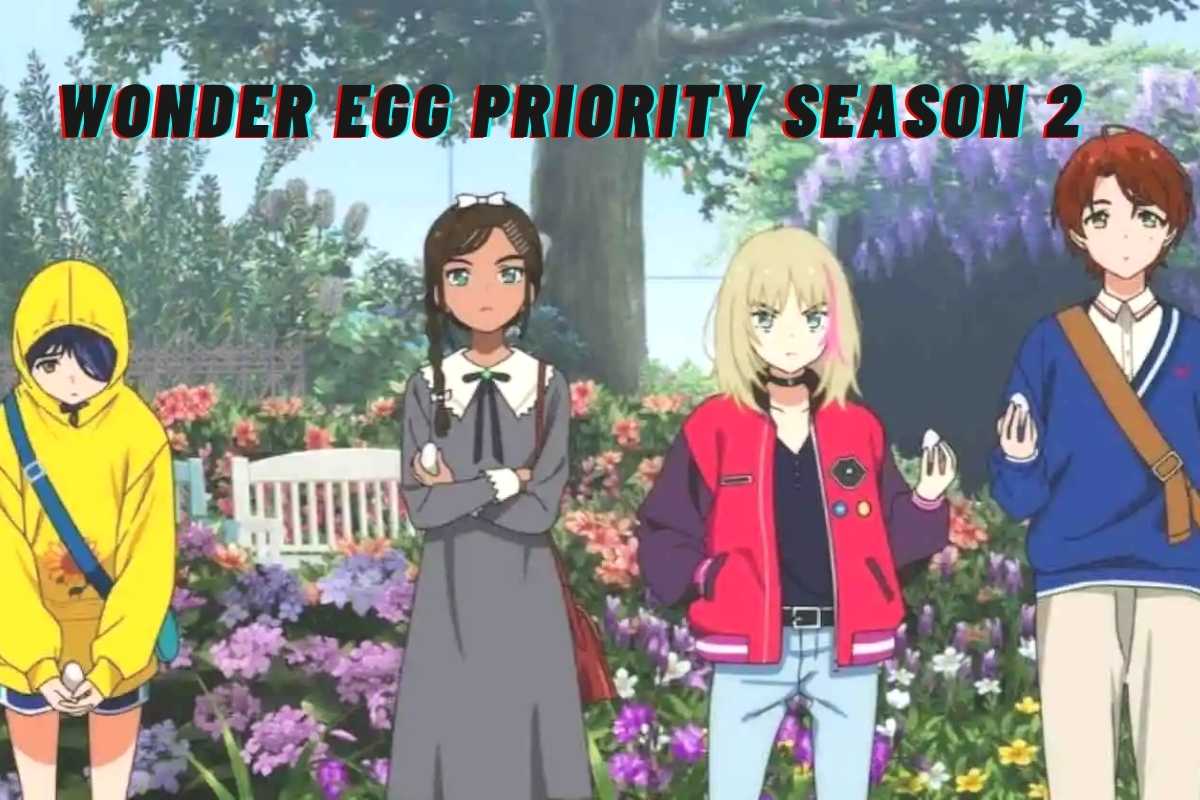 Related Post
Wonder Egg Priority Season 2 Plot
Before we get started, we'd like to warn you that this section may contain spoilers for Wonder Egg Priority's first season. Suicide, bullying, violence, rape, and abuse are among the other triggering subjects mentioned in this article. So read with caution. 
Many mysteries were not resolved in season one of Wonder Egg Priority that still need to be fixed in season 2. Following a successful first season, Wonder Egg Priority should concentrate on securing a second season that addresses fans' pressing issues and restores faith in this one-of-a-kind series.
The Circumstances Around Koito's Suicide

were never discussed in season one. The entire first season was veiled in mystery, and the discoveries in the special episode finale left a bitter taste in people's mouths. So in this upcoming season, the showrunners might explore this storyline in season 2. 

The Making Of The Wonder Eggs:

The showrunners never answered a simple question for viewers: how are the eggs made? In episode 1, we see that the eggs are in mass production, with Ai walking past several of them in a room at the start of her journey.

Neiru's Fate Is Still Unknown:

In season two of the series, the showrunners might explore the disappearance of Neiru. After successfully rescuing her sister, Neiru delivers her pet rat to Ai and departs, texting to say she'll be gone for a time but providing no other explanation.
There are many potential plots for season 2 of Wonder Egg Priority. So it would be interesting to see how the show moves forward. Although there is no information about season 2's release. However, if it releases, you will hear it from us first!
Read More
Wonder Egg Priority season 2 Cast
Clove works have not yet started the production of Wonder Egg Priority season 2. So there isn't much to say about the forthcoming season's cast.
But if the show returns with season 2, the main cast of the show will return with it:
Ai Ohto: Voiced by: Kanata Aikawa(Japanese); Mikaela Krantz (English)

Neiru Aonuma: Voiced by: Tomori Kusunoki(Japanese); Dawn M. Bennett(English)

Rika Kawai: Voiced by: Shuka Saitō(Japanese); Anairis Quiñones(English)
Momoe Sawaki: Voiced by: Hinaki Yano(Japanese); Michelle Rojas(English)
Koito Nagase: Voiced by: Azusa Tadokoro(Japanese); Suzie Yeung(English)

Shūichirō Sawaki: Voiced by: Masatomo Nakazawa(Japanese); Stephen Fu(English)
Wonder Egg Priority Season 2 Trailer
Unfortunately, there is no trailer available for Wonder Egg Priority season 2 as season 2's production has not started yet.
However, if it releases, you will hear every update on it from us! NewsConduct.