Let's make your weekend even better by watching a reality show this time. I'm back with some elegant crunch, and I'm confident you'll enjoy it. The series Marriage or Mortgage is a true family drama. The plot of the show centers around a group of engaged couples who are allowed to meet wedding planner Sarah Miller and real estate agent Nichole Holmes, both of whom are situated in Nashville. The couples are advised on where and how they should spend their money. They assisted them in deciding between marriage and a mortgage. As soon as possible, watch this one-of-a-kind series.
Marriage or Mortgage Season1 Recap
What would you choose if you had the choice to select between a fabulous, large, and dream-come-true wedding and a large mansion of your dreams? Well, it all depends on your preferences and financial situation. So that's the series' plot. It all focuses on a couple of engaged couples, whom the experts advise to choose one of the two options while keeping their budget in mind. Season 1 consists of ten episodes, each of which tells the narrative of a new couple.
Precious and Alex, Sarah and Eli, Scott and Brittany, Raven and Antonio, and Hayley and Andrew chose to put their money into their huge desire – a home, whereas Evan and Liz, Cindy and Karla, Alex and Whitney, and Braxton and Emily chose to invest their money in their opulent and great wedding. Sarah Miller and Nichole Holmes, who might be described as the couple's guide or lifesaver, advise them on how to spend their money. Every couple has a budget of $ 25,000 to $ 30,000, and they must choose between spending it on an extravagant and spectacular wedding or investing it in their ideal home, which will cost between $ 300,000 and $ 380,000.
Related Post
Marriage or Mortgage Season 2 Cast
Sarah Miller and Nichole Holmes, as previously stated, host and manage the series, as does the cast. Aside from the two, each episode of season 1 features a new couple dealing with the same subject and issue, including LGBTQ+ people. However, because the cast for Season 2 has yet to be named, guessing who will be the next ones will be fruitless. Finally, we must wait till an official announcement is made.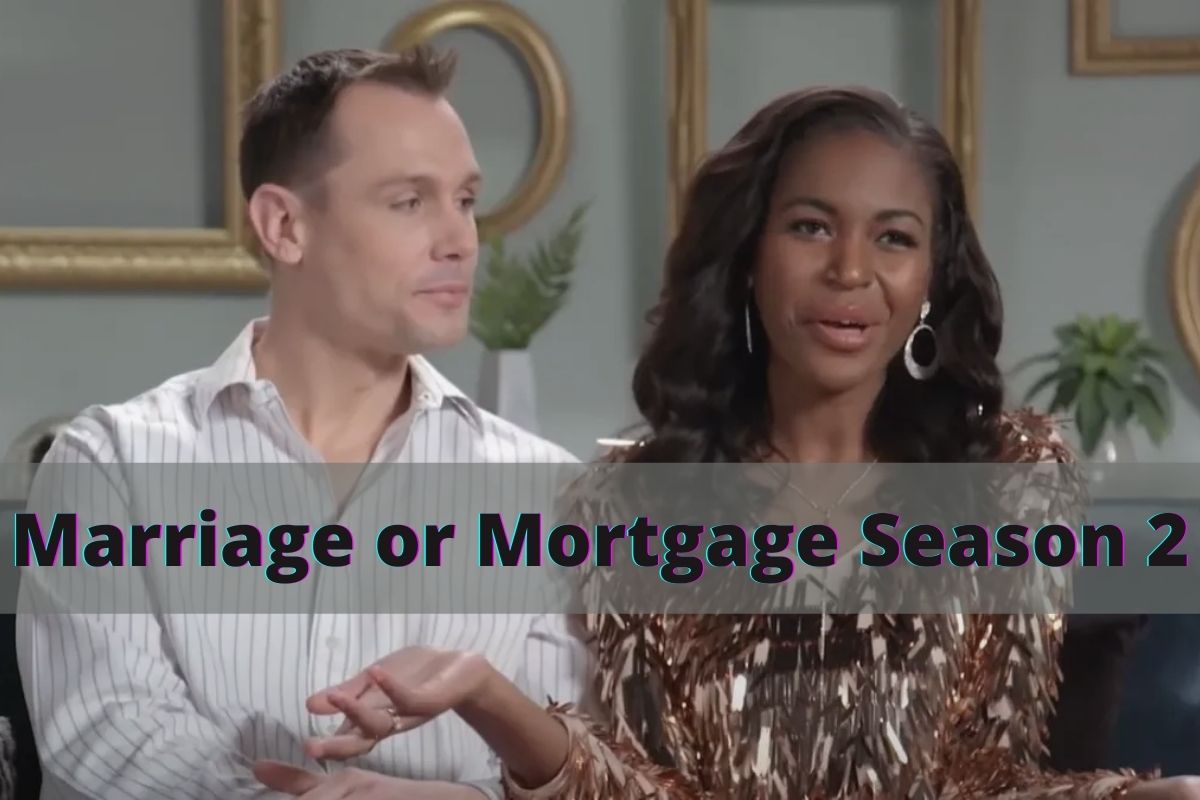 Marriage or Mortgage Season 2 Release Date
Season 1 of the reality series premiered on March 10, 2021, and received 5.2 IMDb ratings and a 60% Rotten Tomatoes rating. The first season was well received by the audience, and it laid the way for the second season's success. It is ideally suited for couples because of its novel and distinctive approach. Sarah and Nichole both called it the best series, and they were enthusiastic about it. They have assisted those ten couples, and they are now quite happy, despite their life issues.
Do you want to know when season 2 will be released? Here's what I know about the upcoming season: season 2. Netflix has yet to renew the show for a second season and has not made an announcement, but Sarah and Nichole have. They have already stated that the sitcom will return for a second season, and they are both thrilled about it and hoping that Netflix will renew it soon.
Read More
Marriage or Mortgage Trailer
Kindly visit our website if you require any additional information, NewsConduct.