Living with Yourself, an eight-episode Netflix comedy features twice as much Paul Rudd as any other show. Critics and viewers alike praised Rudd's dual performances as down-on-his-luck Miles and his high-on-life clone, New Miles.
Thanks to a strange spa treatment, Miles gets cloned in the midst of his existential crisis, forcing him to confront what it means to, well, live with himself. His clone possesses Miles' memories and body, but he's a happier, more optimistic version of himself who just seems to be better at living. With the support of their wife Kate, the sitcom turns the uncomfortable possibility of confessing your flaws into emotionally driven humor (Aisling Bea)
The first season of 2019 finished with Kate announcing her pregnancy with the paternity of Miles still a mystery. They have a group hug, expressing their joy at the wonderful news while also realizing that they are in an unusual situation. "Where do we go from here?" they and the audience wonder. The following is a list of everything we know about Season 2.
Living With Yourself Season 2 Storylines
Fans may rest assured that if Netflix decides to continue Living with Yourself, Timothy Greenberg has lots of ideas for it. Season 1 almost concluded with a nasty cliffhanger concerning someone other than the primary characters, he told THR, but it was rejected in favor of a satisfactory conclusion focusing on the show's heart. He did, however, say that "Part of me still yearns for the final scene to take a dark turn and show us something terrible that happened. I could always put that at the start of a second season if we have one. I've got at least six ideas for how to start a second season."
A second season would not only continue to explore the darker aspects of cloning, but it would also continue to unravel the main topic. "In terms of 'What does living with oneself mean?' I feel like we've just scratched the surface." Greenberg remarked. He pointed out that the two Miles' immediate dilemma has been solved, thus the story will have to move on.
Living with Yourself is already a delicious treat structured around a quirky but realistic midlife crisis, and a second season may be just as wonderful, thanks to one of Paul Rudd's best on-screen performances. For the time being, we'll have to wait and see what the series' fate will be.
Realter post
Living With Yourself Season 2 Cast
Paul Rudd will reprise his role as Miles Elliot and his clone, and he will be joined by the following key cast members:
Karen Pittman as Lenore Pool
Karen Pittman is an actress from the United States.  Pittman, who was born in Mississippi and raised in Nashville, Tennessee, earned a bachelor's degree in voice and opera from Northwestern University and a master's degree in acting from New York University's Graduate Acting Program.  Pittman played Jory in the 2012 Lincoln Center production of Disgraced, as well as Lisa and Inspector Priscilla Ridley, respectively, on FX Network's The Americans and Netflix's Luke Cage.
Zoe Chao as Kaylyn
Zoe Carol Chao (born September 19, 1985) is an actress and screenwriter from the United States who is best known for her roles as Isobel in Strangers and Zoe in The Afterparty.
Other related Cast
Rob Yang as Left – Yongsu
James Seol as Right – Jung-Ho
Paul Rudd as Miles Elliot
Aisling Bea as Kate Elliot
Alia Shawkat as Maia
Desmin Borges as Dan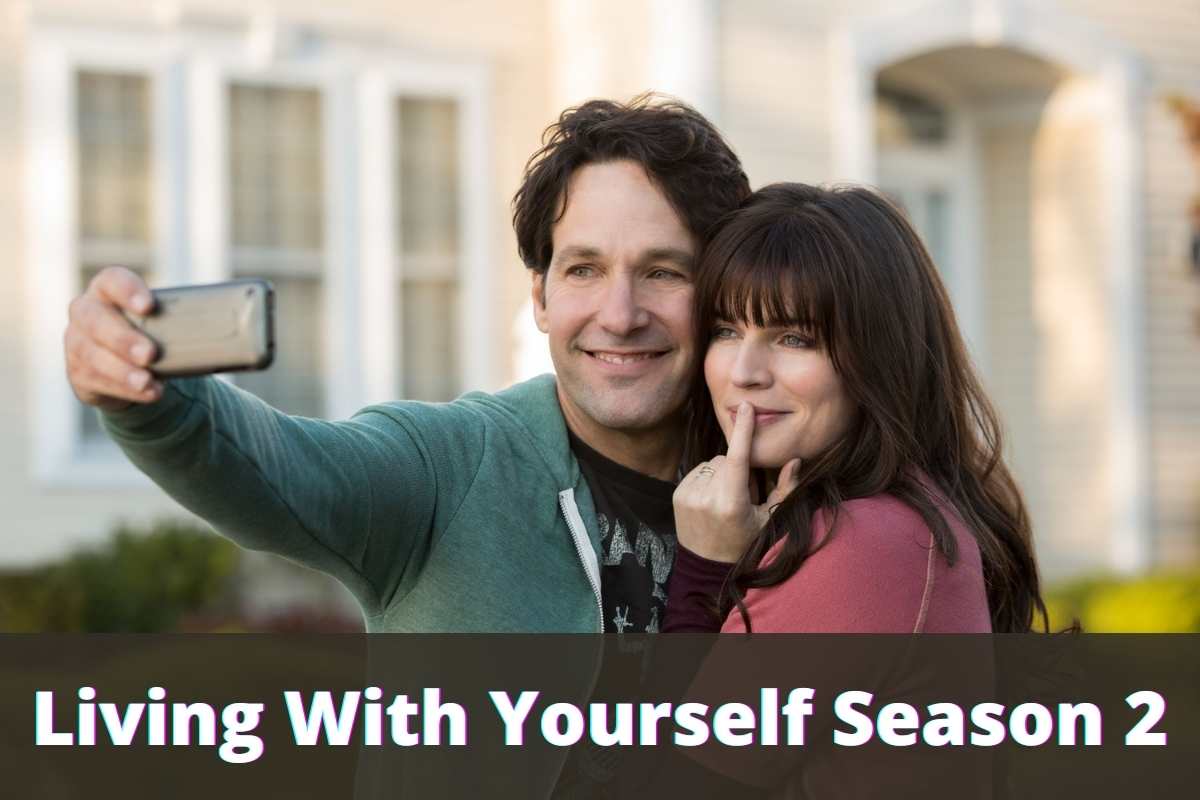 Living With Yourself Season 2 Release Date
Netflix has yet to decide if Living with Yourself will be renewed for a second season. "The project was always supposed to be a gratifying single season," creator Timothy Greenberg told The Hollywood Reporter. "Paul had no prior experience working in the television industry. He was worried about being a part of a long-term project and playing a character for the rest of his life." Greenberg clarified that this does not rule out the possibility of a second season.
It's possible that the show's renewal is dependent on Rudd's willingness to return for a second season, given that the show has featured an A-list star twice. It takes a lot of effort to portray many characters on the same TV show, and he could be busy in the near future with the third Ant-Man feature and another TV show, The Shrink Next Door. "I, like everyone else, have a limited amount of bandwidth!" A second season, according to Rudd, is in the works. He didn't deny it, but he also didn't confirm it, saying, "I thought it was a lyrical stroke to make this the closing moment of the season of the show."
Read More
Living With Yourself Season Trailer
Although no date has been established for the release of Living with Yourself Season 2, it is expected to take Netflix some time to finish. Let's have a look at the first season trailer below.
If you require any additional information, please visit our website, NewsConduct.