One of the most difficult things to face is letting go of a series. The series has been your heart and soul of you for many seasons. The series has given you so much entertainment that you never want it to finish. One such web series is BULL on CBS.
The series was premiered in 2016 with Michael Weatherly as the lead and playing Dr. Jason Bull. The series gained wide popularity and has been an apple of the eye of all the fans. Fans who prefer legal drama and dwell so much interest in it. The series featured many other significantly talented actors. The series features Dr. Jason Bull in the lead who is a trial expert and helps the clients in selecting Jurors and making a win-win situation.
Bull is basically a legal drama that is inspired by the legendary Dr. Phil McGraw's early career. Phil is accredited with the founding of the best trial consulting firms in America. Dr. Bull is shown as the ultimate influencer and knows how to get his way.
He uses human psychology, intuition, and tech advanced data to influence jurors, attorneys, witnesses, etc. Bull is the star of his professional life but struggles with his personal life. He is dealing with a Heart attack and is also expecting a child from his ex-wife. Bull has several tricks up his sleeve. His strategic employment of staff and corporations which help him out in getting over the most minute details keeps him above others.
Well, it is confirmed now that the series is going to and will not be having the seventh season. Fans are in utter disbelief as the show was running successfully and still has great ratings and viewership. The show is a big ship for CBS and has garnered impressive and some off-the-charts viewership statistics for the giant.
From what it seems, CBS has come up with this decision after weatherly has decided to quit the show and start with something else. The final episode of the show will air in May.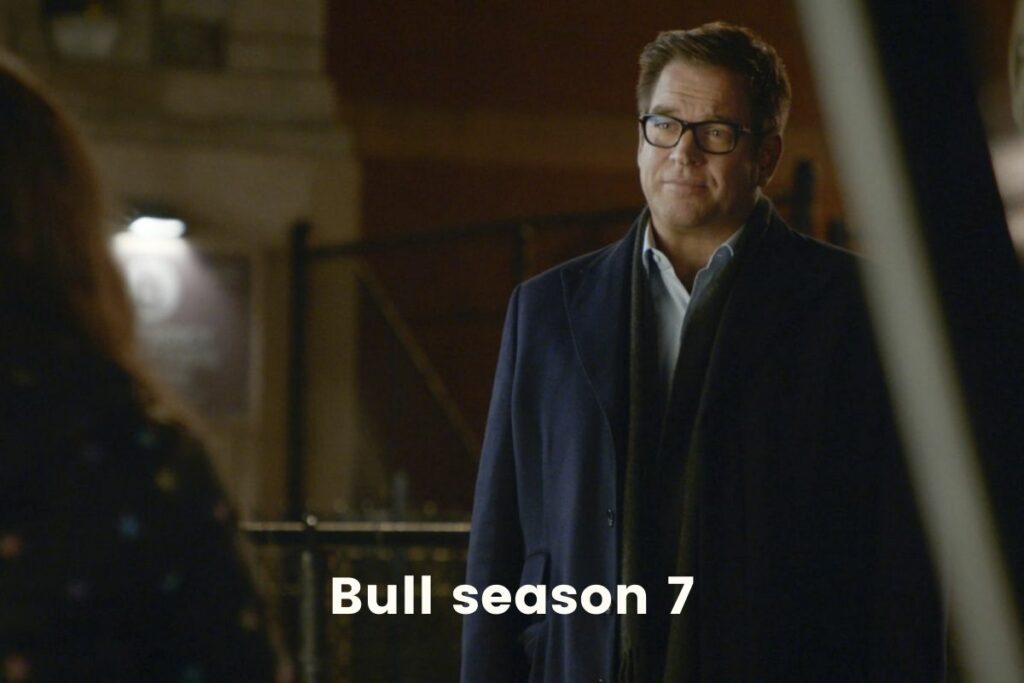 Michael Weatherly's Statement
Michael has been a vital part of the show and has significantly carried the show forward on his shoulders. Since the first season, the fans have developed a liking for the leader who cannot be replaced by anyone.
As we feel, this may be the sole reason for CBS to discontinue the show. However, many reasons are involved in coming to such a huge conclusion and many reasons may have been driving the same.
Michael wrote on social media that "I've decided it's time to pursue new creative challenges and bring his story to a close," he took Twitter to say this. "It has been an honor to work with this talented cast, crew, and writing/producing team who helped reinvent the legal drama. Stay tuned for a big series finish. Thanks to all the fans from the bottom of my heart. You will always be a part of our Bull family!"
You may also like: Bad Batch Season 2 Expected Release Date And Latest Updates
CBS statement:
CBS has cleared all the air and the rumors and has issued a statement that clearly establishes that our beloved legal drama is coming to an end. CBS said that"For six seasons, Bull has established itself as a rating winner with its fresh take on the judicial process never before seen on television. We extend our thanks to the talented cast, Michael Weatherly, Geneva Carr, Yara Martinez, Jaime Lee Kirchner, Christopher Jackson, MacKenzie Meehan, the incredible creative team led by Kathryn Price, and Nichole Millard, and our hard-working crew, for bringing to life these innovative stories. We also thank our loyal viewers and look forward to providing them with a final run of compelling episodes filled with the humor, intelligence, and twists that have made the drama a fan favorite."
Future of The Bull
The series is one of the most successful and longest-running series in the history of CBS. There may be numerous reasons for dropping Season 7. However, leaving Weatherly remains on top. The series' viewership touched a weekly aggregate of 7.5 million.
Therefore, it is beyond comprehension for many, as to why CBS is discontinuing the show. We think that some things are best left in their prime so that their legacy remains. The show has had five seasons now and the sixth season is yet to finish and is still having 10-11 episodes that will air all through April and May. The season finale and probably the series finale will be aired in May.  
So far, what is confirmed that season 7 is not happening and that Bull is 'going' to have six seasons to its legacy? However, legal drama fans do not get disappointed. The production houses are known to shut down big things just to come up with something bigger. So, we expect that a bigger, grander, more interesting show is in production and will treat us sooner than ever.
We will keep our ears to the ground and will keep looking for any updates regarding the show. So, keep checking this space for all the updates in the future.