Starting with shows like The Real World and Road Rules back in the early 2000s, the reality television genre has evolved (or devolved, depending on who you ask) to include everything you can think of.
A common theme in the genre is almost unbelievable wealth, and recent reality TV shows have taken us around the world to see how the one percent lives in different parts of the globe. From London Lit and Young, Famous & Afrocentric to Discovery+'s London Lit and Netflix's Young, Famous & African, the African diaspora's one-percenters are making waves.
However, at a time when many parts of the world are genuinely struggling to maintain their existence in the face of a slew of issues including wars, climate change, inflation, and so much more, it's not a stretch to say that subjecting ourselves to more content about the rich and famous feels… off.
Young, Famous & African, a new Netflix original series that has gone viral, explores what it's like to be part of modern high society in Johannesburg, South Africa. We meet a diverse group of wealthy Africans for the seven-episode reality series, including people from Tanzania, Uganda, and Nigeria, but they all share one thing in common: their wealth.
Toilet-bound Hanako-kun Season 2 Release Date: Is This Coming in 2022!
Even for those who may have acquired their wealth through questionable means, displaying their wealth is a second job for these newcomers. The Discovery+ series London Lit, which follows a group of British West African millennials on the rise in the United Kingdom, has a similar theme running through it.
The cast includes well-known DJ Cuppy (the daughter of petroleum billionaire Femi Otedola) and Kiddwaya, even though they are younger than the Netflix show's cast. The money in their families runs very, very long in their families (the son of billionaire investor Terry Waya). The young people of London are the focus of London Lit's coverage.
This is truly exciting to me as a child who grew up in the United States without seeing much accurate depiction of African culture on mainstream television; it is a welcome change.
It's hard to find an African kid who didn't grow up being asked ridiculous questions about life back home because of the media's longstanding focus on either poverty porn or xenophobic stereotypes when it came to portraying Africa and its people. Upon learning that I was born in Nigeria, many of my classmates inquired as to whether or not I had ever ridden a zebra.
Many of us felt like we had to overcompensate in some way to combat the misconceptions about our cultures, either by moving away from our Africanness or overextending ourselves to prove that the continent was more than the cliches on TV and in movies. Instead of requiring people to, say, read a book about Africa, we put ourselves in the position of battling ignorance with excellence.
As a part of that effort to show "the real Africa," they often focused on highlighting our successful entertainment industries and sprawling mansions. Affluence and Africa are not mutually exclusive, we insisted to astonished audiences. It's a great time to be alive!
It's true that many Africans, both at home and abroad, are very wealthy. It's dishonest at best, and downright harmful at worst, to act as if this way of life is the norm for the rest of Africa because it reduces the African experience to just one thing: money. In reality, most Africans, both at home and abroad, do not have access to astronomical wealth.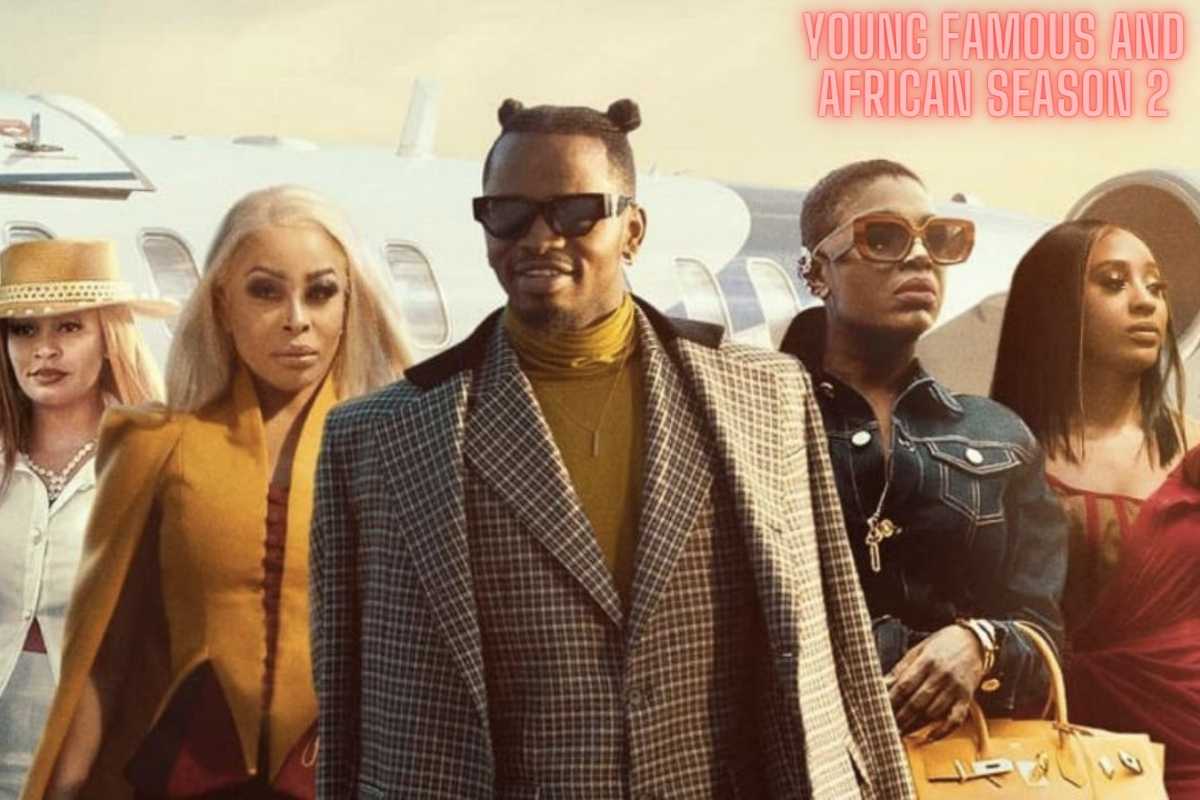 African nations are still recovering from colonialism, as are many others in the global south. These tense ties with European countries like Britain and France have only morphed into modern imperialism by new world powers eager to drain Africa's resources even further. new world powers The citizens' economic growth is further complicated by the persistence of administrative corruption and the resulting conflict.
Current news cycles and social media feeds do not support what we're hearing. Africans in Ukraine have reported being turned away at the border because of racism during times of war, leading them to turn to the crowd for food and shelter. The Tigray region of Ethiopia has been devastated by a year-long civil war.
South Sudan's Revitalized Agreement on the Resolution of Conflict is attempting to heal, but millions of people have been forced to flee their homes. After the shocking police brutality that led to the viral #EndSars protests, Nigeria's political sphere is in a fragile state. Despite what these shows portray, only a small percentage of the population can enjoy the lifestyles portrayed.
And it's not just in African projects that this contradiction exists. Rich people's businesses are a common theme in popular culture. TV series like Made in Mexico, Bling Empire, Singapore Social, Shahs of Sunset, and The Fabulous Lives of Bollywood Wives bolster the affluent class.
Their high-rises and gated estates are just a stone's throw away from the apocalypse. In today's climate, it can feel like a misstep for streamers to tell stories about the one percent that focus on the daily drama of being a member of that elite group.
Although we're enthralled and entertained by the catty squabbles over who is the most powerful member of the group, it's hard to believe that these lifestyles are anything but a fantasy when we compare them to the rest of the world.
On Bravo, we're seeing Real Housewives buy Bentleys on a whim every week as we complain about the rising cost of gas. Even though we beg the President for yet another stimulus check to tide us over during a pandemic that shows no signs of abating, it's almost dystopian to see how we react to the one percent's actions.
Read More:-
Should we just stop making and watching these reality shows as a means of finding a solution? Honestly, they're a lot of fun if you don't give too much thought to the fact that they're so unrelatable. The real solution may be to broaden the scope and provide more nuance to the global gaze on the African continent.
Much of the continent is still trying to rebuild itself after centuries of colonialism, imperialism, and global interference. And Africa doesn't owe anyone luxury as each of its countries develops. Africans at home and in the diaspora would benefit from a balance between sensational reality shows and more realistic portrayals.
While Blood & Water keeps you on your toes, it is really about South Africa's social divides. With the no holds barred talk about how complicated Nigeria's legal system can be, Castle & Castle maintains its chicness. The heart and unflinching honesty with which projects like Chewing Gum and Big Age depict the difficulties of being an African American of African descent.
There is more to the story than blinged-out private jets and hunky billionaire biceps. We should not be shielding the world from the full truth about what's happening in Africa by only focusing on the rich and famous — what we need is for these stories to paint a more complete picture of the continent. That's exactly what we're looking for.