Rockstar Vancouver Inc. developed an action-packed adventure video game called Bully. The game was published by Rockstar Games on 17th October 2006 for the PS2. With the release of Bully, the violence and sexual content of the game were seen as controversial. 
Nonetheless, it garnered excellent reviews and was hailed for its narrative execution, character development, and well-structured missions.
Bully sold 1.5 million copies and was quickly followed by a remaster for the late-2000s next-gen consoles.
Following the popularity of Bully on the PlayStation 2, Mad Doc Software was working on a remastered version of the game dubbed Bully: Scholarship Edition. This new version of the game was released on 4th March 2008 for the Wii and Xbox 360. And for Windows on 21st October 2008. Because of its popularity, War Drum Studios released it on Android and iOS on 8th Dec 2016.
Fans of the franchise may recall that whispers of a sequel began to circulate after Bully was released. Many people were overjoyed at the prospect of reprising their part as the juvenile delinquent, James Jimmy Hopkins. But, in the end, Rockstar's plans fell apart, leaving fans to ponder what could and should have been.
For many years, this game was the source of many sentimental outings among older generations of gamers. But this is going to stop (at least we think so).
According to some rumors and leaks that have surfaced, Bully 2 is in the works and could be released shortly. At the same time, others continue to get their hopes up. Some speculate that the future game will be a remaster of the original Bully game.
There is a lot to be discussed regarding the ongoing leaks and rumors about Bully 2. Continue reading the article to get the complete picture of what is happening. 
Bully 2 Release Date
The game Bully was released sixteen years ago, back in 2006. Since then the game was expected to make a comeback but was canceled every time. We expected official release date for Bully 2, and we must have received it by now. But disappointingly, the creators of this game have not revealed anything if, or when, Bully 2 will be coming out.
So why are we even discussing its release? Because the gaming business got a massive breach right before The Games Awards 2021. According to Tom Henderson(a famous game leaker), on the night of Game Awards 2021, Bully 2 could have been a surprise announcement at the ceremony.
But eventually, this is not going to happen. We believe this is primarily due to how Rockstar has functioned throughout the years, always holding their cards close to their chest when it comes to new games.
You may also like: The Kardashians Official Trailer Released
Henderson also said individuals had seen a Playable version of Bully 2 and that the game was intended to be revealed at the 2021 Game Awards, but nothing was shown.
Validating the tweets from Tom Henderson, another reliable source SWEGTA also tweeted, we expect some Bully 2 news momentarily. 
Both of them have a reliable track record, but we would advise taking their words with a pinch of salt until the creators from Rockstar come up with some kind of announcement that backs up their claim.
With the memory of Bully 2 getting re-ignited and every mouth in the gaming community talking about it, we can still expect some form of confirmation shortly from Rockstar.
However, do not get alarmed! This article will be updated as more information becomes available in the coming days, weeks, and months! Just stay with us and read the complete article.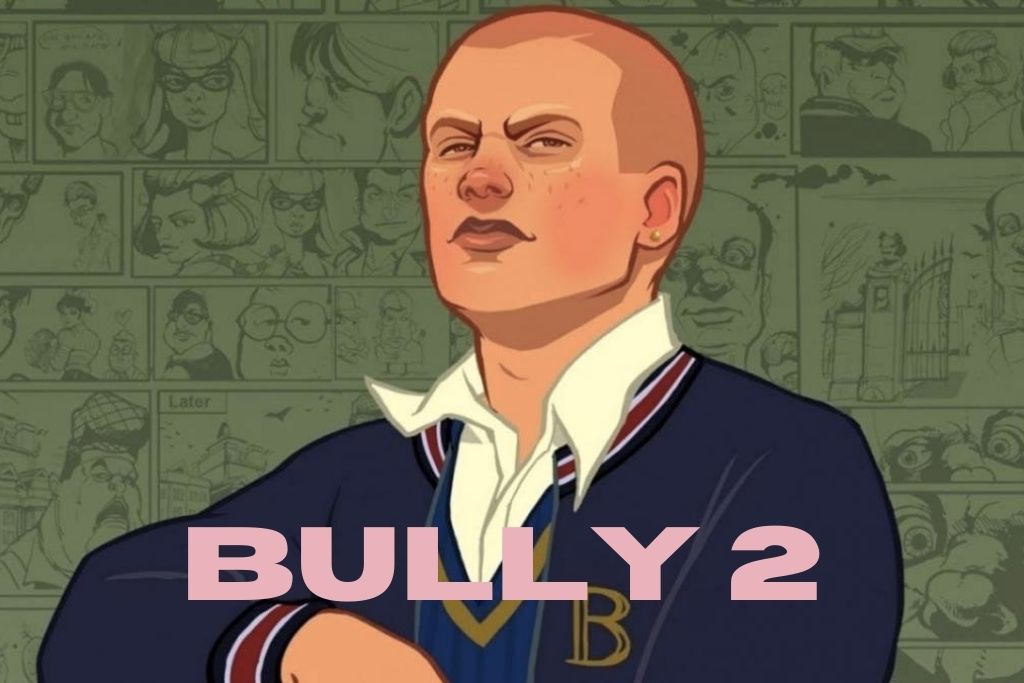 Is Bully 2 Canceled?
With all of the new facts, the ultimate question becomes, Has Bully 2 been canceled forever? The answer to this is simple as of now, no one knows. Since the release of Bully sixteen years ago, leaks and speculations have persisted for years, and the game did not debut at the 2021 Game Awards, as was widely expected.
Some say that Bully 2 might see the light of the day sometime after the release of GTA 6. While on the other hand, some people suggest that Bully 2 has become an urban legend and is never making its way to the consumers. 
As of now, it is impossible to predict the future of Bully. All we can do is hope that Rockstar releases Bully 2 soon. Fingers crossed, and let us hope for the best. 
You may also like: My Life With the Walter Boys Filming Is Due to Begin in April 2022
Bully 2 Gameplay
In the position where we stand today, we can not make comments about the story of Bully 2 because we do not know anything about the setting for Bully 2. If any day Rockstar decided to bring Bully 2, then one thing is for sure it is unlikely to resemble any early sequel ideas from this time.
The sequel of Bully could be set in the late 2000s, and our protagonist, Jimmy, would be the college. While we may only speculate, we believe Rockstar would be more likely to include a new playable character in an enhanced edition of Bullworth Academy.
Due to these upgrades, the gameplay would look modern and realistic. 
Universities, colleges, and even bullying have evolved in the digital era. This would serve as a challenge for Rockstar to bring today's reality on screen through a game. Because this is such a delicate issue, the company would have to tread cautiously to create an intriguing videogame without glorifying bullying or abuse. 
We just want to say that we will keep you updated right here if and when any updates arrive.