Metal Lord is an upcoming teen musical drama from Netflix. It has been co-produced by the famous duo from Game of Thrones, David Benioff and D.B. Weiss. The film follows the lives of three teenagers who met due to their true passion for music, specifically heavy metal music.
Here's everything we know about the film's plot, release dates, and cast. Continue reading to learn more.
Metal Lords Release Date
The filming of this upcoming and the most buzzed film started in the November of 2020. The creators had planned for production to begin in July of 2020, but then covid happened, and they were forced to shut down every production unit they had.
To add to the facts surrounding the film's production, we must inform you that it resumed in late October 2020 in the state of Oregon, United States. But in the recent discoveries about the film, it was disclosed that they finally began the production in November 2020. 
Finally, after all the hassle that has happened during the production of Metal Lords, we are happy to tell you guys that he may have a tentative release date for this upcoming movie.
The Metal Lords was listed in the releases that will happen on Netflix this year, that too, in March. Netflix has also revealed that the Metal Lords will be arriving on their OTT platform with a global release on 8th April 2022. 
If you are interested in watching this movie, we would suggest you book your calendars for this date and do not forget to tell us about it in the comments.
You may also like: Elden Ring Fia Quest: Should You Let Fia Hold You, and What Baldachin's Blessing Means
Metal Lords Plot
The title implies that we will be discussing the Metal Lords' storyline in this section of the article, so beware of spoilers ahead and read at your own risk. The plot of the upcoming Metal Lords is pretty simple.
It is about two high school boys who are high on their teenage energy. It's also about this girl with whom these two boys work hard to form a heavy metal band to compete in an event called Battle of the Bands.
The plot of Metal Lords is not only simple but also exquisite at the same time because it brings several layers of adolescent life with it. 
So we must not mistake for dismissing the plot of the Metal Lords as just being simple. Just imagine the time when we were fifteen years old we were left powerless and confused all at the same time. So all we did was fantasize about power because we felt that we could not make our life the way we wanted it to be. If you are like one of these people, you will feel very connected to this movie.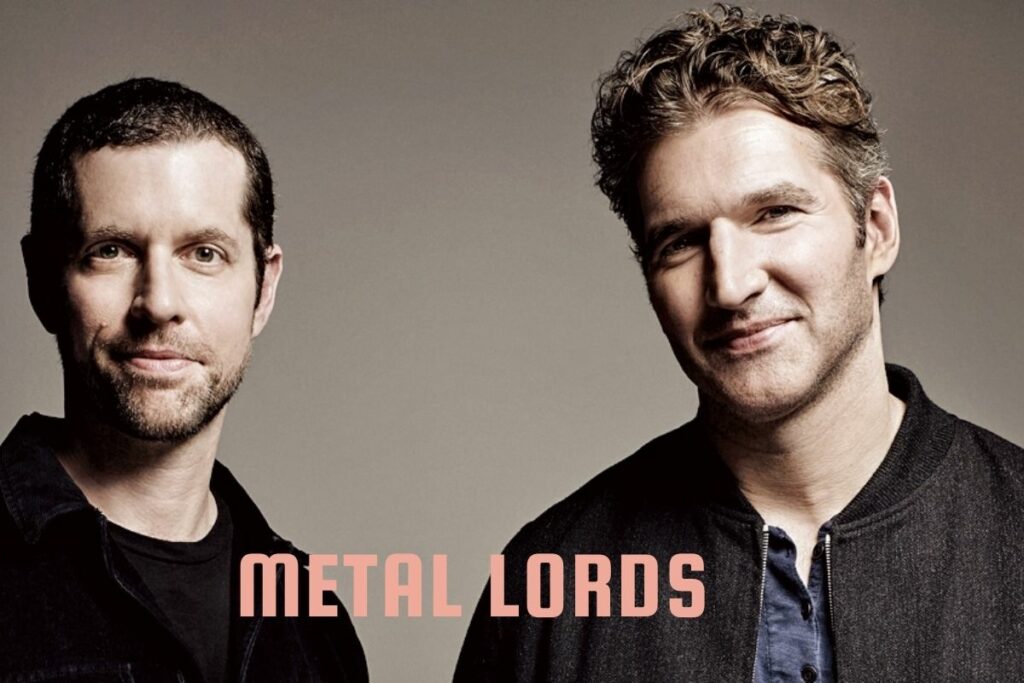 Metal Lords describes the tale of two kids(who are in high school) who have a dire desire to start a heavy metal band, but they are unable to find a bass player. After some time, they find a girl who plays the cello, but there is a constant conflict between them. 
Finally, we'd like to say that it'll be interesting to see how these three can work out their differences because otherwise, their dream of winning the Battle of Bands will never come true.
Metal Lords Cast
February in 2022, Netflix announced that the three main leads of the movie will be Jaeden Martell, Isis Hainsworth, and a newcomer making his debut through this film Adrian Greensmith.
Initially, Elisha Henig(from American Vandal) and Oakes Fegley(from Person of Interest) were in the cast of the Metal Lords. But after a few talks and negotiations, it was clear that Elisha and Oakes would not be a part of this film.
We don't have any names to mention from the Metal Lords cast because there hasn't been any information released about them.
But thanks to a TV industry specialist, Daniel Ritchman, we have the description of the role that the three main movie leads will be playing.
Hunter

, one of the film's main characters, is an introvert who is extremely uncomfortable around other people and suffers from dysfunctional family life. He is a heavy metal fan and tries to express his emotions through passion. His passion for heavy metal is the only thing in his life that makes his life make the darkness go away.

Kevin

is the shy kid of the trio who has a big heart, but like Hunter, he is also introverted. Hunter is a very dear friend to Kevin and helps him discover his true love and passion for becoming a drummer.

Emily

is the only girl in this trio who happens to fight the event. She is astute and talented but lacks social skills. In the movie, we can see Kevin and Emily get close romantically. Emily and Hunter's relationship is deteriorating as a result of their growing closeness.
You may also like: The CW Network's Charmed Season 4 Premiere Date Has Been Confirmed
Metal Lords Trailer
Unfortunately, there is no trailer for the Metal Lords. Netflix has not released any trailer for this upcoming movie, neither on Youtube nor on Netflix.
If the trailer comes out, we will be the first to break the news to you. So make sure that you guys keep checking our page for regular updates.