The Last Bus is an upcoming sci-fi series on Netflix. Written by Paul Neafcy, the last bus has cast of a young ensemble cast of new talent, including The Umbrella Academy's Robert Sheehan as the villain Dalton Monkhouse and Tom Besden(of Afterlife) as the hero.
Lawrence Gough, Steve Hughes, Drew Casson, and Nour Wazzi lead a team of four people who direct the series. And it is produced by Wildseed Studios, who are very popular for the thriller PrankMe. 
We feel that this movie fills the void in the market due to the absence of Stranger Things. Both Stranger Things and The Last Bus have too much in common. They both have a group of young people who are friends among themselves and, they both belong to the sci-fi genre of films.
The only difference that we could find between both the shows is that they both have very different kinds of villains. In one series, the group of friends is battling vicious robots, while in another, the group is battling monsters from another dimension.
So it will be interesting to see how the showrunners will be able to provide an exquisite factor to its audience that will help it stand out from any other show of the same category.
To know more about every buzz happening around this upcoming sci-fi thriller, just stay with us. Keep on reading to learn more.
Recent article: Blue Exorcist Season 3 Premiere Date, Cast, Plot, and Everything Else We Know So Far About the Show So Far
The Last Bus Release Date
The show was announced in August 2022, and since then, it has been in development. Finally, the release dates are out, and we are happy to reveal them. 
The Last Bus is a new British television series that will premiere on Netflix on April 1, 2022. This is a ten-episode series revealing a story that will play out like a child of two-hit series Stranger Things and another hit sci-fi action-comedy from 2011, Attack the Block.
It means we will see kids running around to save their lives or rather driving themselves out of danger. As they try to figure out what's going on while making us laugh. 
So set your reminder on Netflix and get ready with your popcorn or anything that you guys can munch upon while watching this futuristic sci-fi action.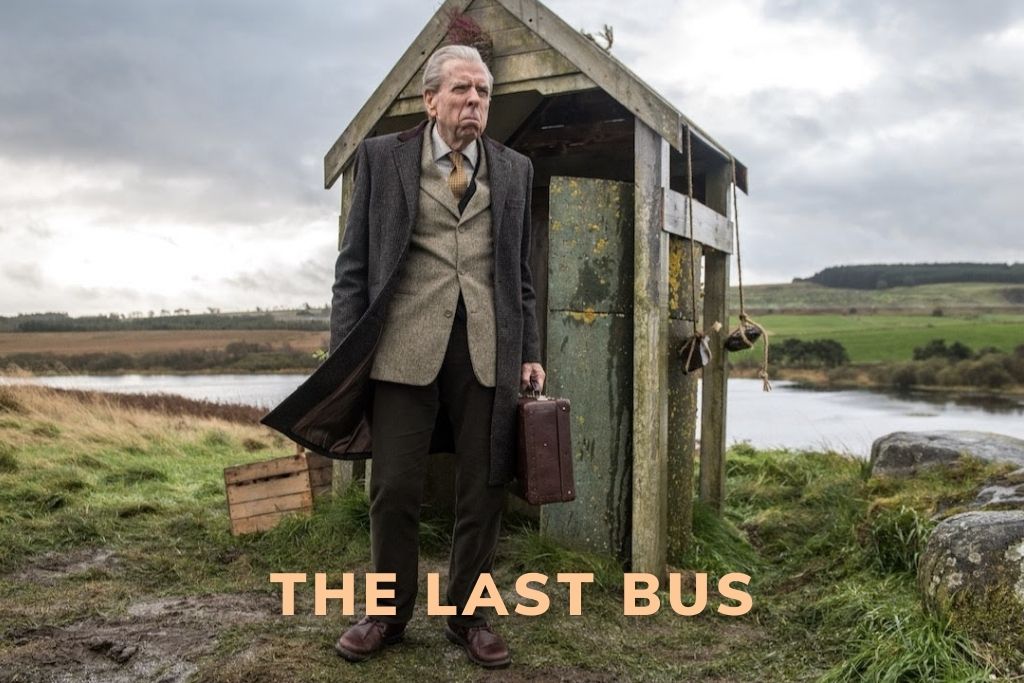 The Last Bus Plot
After seeing the trailer, one can come to many conclusions about the plot. This show tells about a field trip of a group of wickedly intelligent students who are on a life-changing journey. The field trip on which these students embarked quickly turned hostile. 
They were expecting something truly incredible and brilliant from this trip but instead received something horrifying. In the trailer, it can be seen that these students are fighting murderous robots to save their lives and the lives of those they care for.
While taking an overview of the series, it will only appear to be a fun and entertaining sci-fi adventure superficially, but it is a whole different story internally. The last bus is a powerful tale that encourages us to teach the younger generation in order to empower.
So that they can make choices that are different and better than the generations before them. They must be taught about the importance of the protection of their environment. 
When faced with challenges such as environmental breakdown and highly sophisticated artificial intelligence.
There have been multiple shows based on the same format, and we have just loved them, so we believe that The Last Bus will be a box office success. We highly recommend that you watch the show when it releases, and you can even tell us how you felt about the show.
The Last Bus Trailer
While you wait for the show, you can watch the trailer, which is available on various platforms for the viewers. The showrunners have released the trailer for season one of The Last Bus. It is available on Netflix's official YouTube channel, or if you have your Netflix account logged in, you can also watch the trailer there.
The trailer came out four days ago, on 4th March 2022, on YouTube.
The show will be released on Netflix globally and is ten episodes long.
The Last Bus Cast
There isn't much to say about The Last Bus's cast because nothing about the show has been revealed. Though some faces have been revealed so far. To gather more information about these actors, continue reading the article. 
We will see the following people participating in various roles in the show:
Laura Crowhurst, better known as

Doctor Foster and also for her part in A Woman Scorned

(2015).

Phoenix Payne: known for

her incredible acting in

The Undeclared War

(2022)

George Baker
Cameron Ashplant
Toby Pierce
Emily Wilkinson 
Along with some new and young talents onboard, we will see the very talented Robert Sheehan and Tom Basden performing the fundamental roles in the show. With such a cast, we believe the show will be intriguing in every way and is a must-watch.
Recent article: WWE 2K22: Pre-order Information, Release Date, and Cover Athlete