Outlanders is a multi-genre hit television series that first premiered on the Starz broadcasting network on 9th August 2014. This historical adventure fantasy drama is set in 1743 Britain.
It is based on the ongoing novel series that goes by the same name written by Diana Gabaldon. Ronald D. Moore created this series, which had a total of five seasons released in its franchise, and now it is finally ready for its fifth renewal. 
The show has finally completed its development stage, and it is all set for its release. The popularity of the show goes a long way. It is so popular that it has been released in four different languages English, Scots, Scottish Gaelic and French.
So the ramifications of season five of the outlanders continue for a new season. We will share all the gossip happening in the Hollywood town about Outlanders. 
Continue reading to know more.
Outlander Season 6 Release Date
Outlander season 6 is confirmed. But let's get a quick recap of the complete history related to the release of each season.
Outlander fans have had the unique assurance that their favorite show and characters would live to see another day for the last five seasons. The first season of the show premiered in 2014, and due to its popularity, its first renewal was announced.
Then subsequently, two months after the second season had aired in June 2016, showrunners announced that they were renewing the show for a third and fourth season. 
Seeing so much buzz and excitement among fans and keeping the trend of double-seasons renewal alive, Starz announced a fifth and sixth season for Outlander in May of 2018. The season sixth of the Outlander franchise was expected to come out in the summer of 2022, and we are glad to announce that it is finally here! 
Outlander season 6 will premiere on 6th March this year on the Starz network. The date has been confirmed from an announcement made by Starz on 23rd November last year. So until season six of the Outlander releases, you can watch the previous season on Netflix and try to share your reviews with us.
You might also think about: Hogwarts Legacy Secured a Release Date in March
Outlander Season 6 Plot
Season six of outlander is on the verge of its release, and Starz has released a synopsis for this upcoming season. It can be seen that with the Revolutionary War heating up and the Christies poisoning the peaceful atmosphere of Fraser's Ridge, it appears that things are about to get very difficult.
The sixth season of the Outlanders will show the quest of Claire and Jamie continuing to protect them and those they love from all the trials and tribulations in colonial America. The Fraser family, who live on Fraser's Ridge, is on the verge of civil war and to settle a new home anywhere is by no means any task, especially in the middle of a civil war. 
We will also be seeing the ramifications of season five's ending. Frasers and the McKenzies moving forward with their alliance. Season six will see a radical shift in the pace of the story, particularly for Claire.
Season six of Outlanders will be intriguing to see how the Frasers recover from the traumas of the previous season. Be it Claire's kidnap and sexual assault or Roger almost dying because of being hung. Brianna's abduction and Jamie nearly dying due to a bite from a poisonous snake. 
Outlander season six will be a short season having only eight episodes. The first episode will be a 90-minute marathon, with subsequent episodes running at their usual lengths. One of the few reasons for the franchise's short sixth season is the replacements of the actors who have ruined the show.
The on-screen chemistry is lacking, and the audience's reactions are shouting out loud that the show's popularity is on its downfall. Despite this, we still recommend that you watch it on March 6th because, contrary to popular belief, we believe in the show.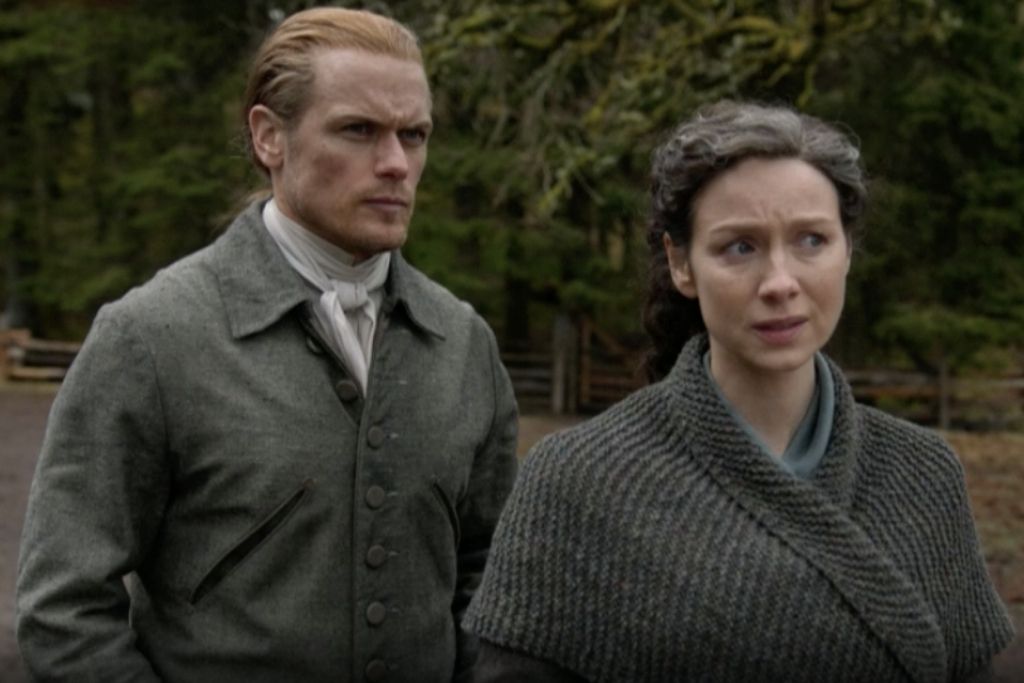 Outlander Season 6 Cast
Season six will see the return of all four central characters from the show, which means Sam Hueghan as Jamie Fraser, Richard Rankin as Roger Wakefield, Caitriona Balfe as Claire Randall Fraser, and, of course, Sophie Skelton as Brianna Randall.  
John Bell will also be returning for season six as Ian Fraser Murray.
Some new faces are also on the way, Alexander Vlahos, Mark Lewis Jones, and Jessica Reynolds signed up for the sixth installment. And, also the usual faces will appear on the show and make this season a blockbuster. 
You might also think about: Ozark Season 4 Part 2: Netflix Announces Release Date for the Final Episodes Here's All You Need to Know! 
Outlander Season 6 Trailer
Of course, no hype train for a new show would be complete without a trailer, and Outlander has an effective one. The official trailer came out mid-January (precisely speaking on 19th January) on the Starz official youtube channel.  
Viewers can also get a sneak peek at the show by watching a teaser on Starz's official YouTube channel. It is clear from the show's premise that Jamie's loyalties are divided between the revolutionaries and the British Crown. We'll just have to wait and see what happens but not for much longer.