Welcome back fam! Today we are here discussing this classic old series which has completely got renewed and got itself a place in the entire gaming industry. The Dead by daylight along with the game has given all the fans a chance to live those scary moments once again in this upcoming game. 
This level has planned on to feature all the single-player and multiplayer modes which is an addition to all its past success.  And with so much craze by the fans for its release they are also going to have all the fan-favorite actors in the game as well.
Saber Interactive and Boss team games had announced on their official Twitter that the series is going to have all the favorite actors of the fans to be given their voices in the characters of the game in its upcoming release.
Evil Dead Cast
All the characters from the Evil Dead including Cheryl (by Ellen Sandweiss), Ash (by Bruce Campbell), and Scotty (by Hel Delrich), from 1981 are will be back for the game as a voiceover in their respective characters. 
All these characters would be the survivor in the game and along with them Shelley ( by Theresa Tilly)and Linda(by Betsy Baker) are also going to make some extra appearances in this upcoming game.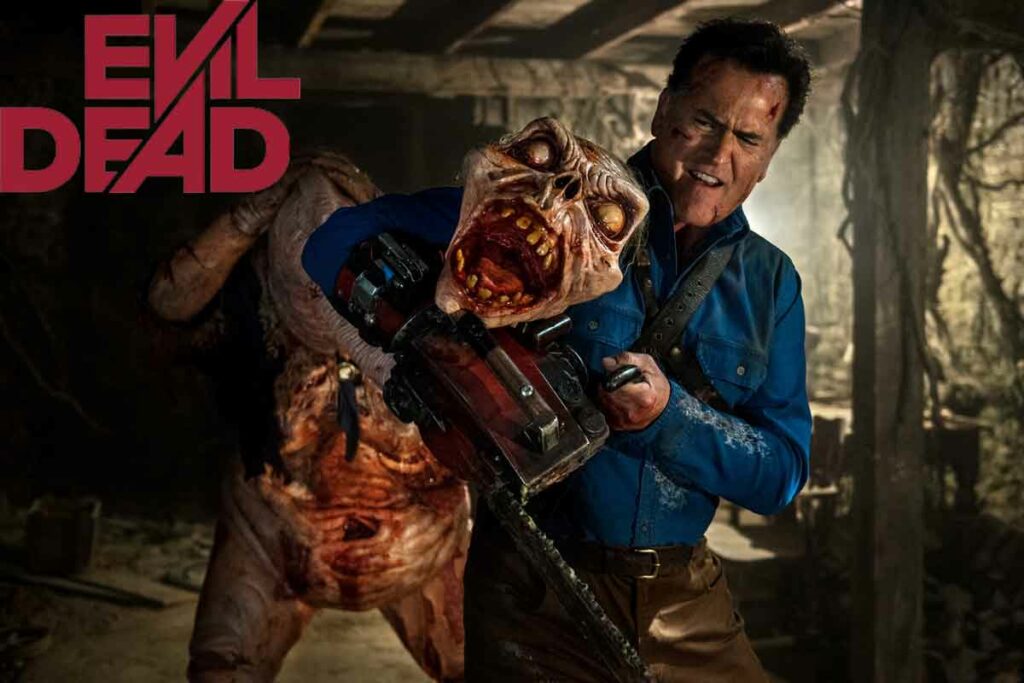 As we all know Campbell is also going to be back for this game am as he had been shown constantly in many marketing stunts for this game.  He is expected to play some different versions throughout the series of this game and it is also going to include the fan-favorite character "Evil Ash."
These characters were added along with all the characters introduced earlier such as Arthur( by Marcus Gilbert)   from the famous show Army of Darkness and Pablo Simon Bolivar( by Ray Santiago). Along with them Kelly Maxwell ( by  Dana DeLorenzo) from Ash vs. Evil Dead.
This game from the beginning is expected to be a very vast game that contains a lot of iconic series and their characters.  Other than that it is very amazing that all the developers are taking a lot of care of this game to make it easy and reliable for the fans to play.
Along with that, the developers have shared that a lot more information and character specialization in the game will be relieved later in 2022. 
Even though the Evil dead reboot was released in 2013 and it was just the part of the series it has not been included in the game in any way and we are expecting some more cool information regarding the announcement which is going to be made later in 2022.
What Are the Platforms on Which the Evil Dead Will Be Released?
Other than all the announcements made in 2021 the game still has a lot of other announcements to be made in 2022.  And we are expecting that fans won't have to wait any longer to hear all the updates about this upcoming game. 
If we look into this entire year we are expecting a lot of Game series to be released along with this game in the list.  The new movie Evil Deadrise is going to be released directly on HBO Max in 2022  itself. Other than that this series will be released on other platforms such as Xbox series X|C, PlayStation 4 and 5, PC, and Nintendo switch.
Until any further updates stay tuned with us for such amazing updates about your favorite games and shows.
Read More: