Welcome back fam! Today we are here are discussing everything you need to know about the most famous characters Tzar Boris Bokha of the third installment of Total War.  This character is also called Boris Ursus. 
He is a very highly praised lord that is always available in the creative assembly and is the best character to choose from in this game.  So the main question is who he exactly is? and how can you unlock Boris in this game?
Boris Bokha Is a very famous character from the Total war game.  He is one of the most famous leaders of fan-favorite Kislev. However, the third actual legendary character has already been shared as Patriarch Kostaltyn and  Tzarina Katarin. 
But if you are very much familiar with the third installment of the Warhammer game then you would definitely know that Boris is actually the father of Katarin and it's his voice that was heard in the trailer.
As it was seen that Boris had vanished while having a fight with the forces of chaos. The creative assembly announced before the launch of the third season that he had been already freed from his hibernation and would be back in the game as an additional legendary Lord.
However, this won't be available directly in the game; you are required to unlock him first and then you can play his campaign.
Also Check: Mario Kart 9 The Most Awaited Game Mario Kart 9 isn't Releasing Soon
How Can You Unlock Boris Ursus?
To get Tzar Boris Bokha unlocked as a legendary lord, You are first required to finish all the Frozen False war in the game.  Other than that to access these battles you are required to be playing a campaign first either as Kostaltyn or Tzarina Katarin.
By playing either of these characters you are required to hold and capture all the settlements of Praag, Erengrad, and Kislev. After holding onto the settlements for a total of 10 turns at the least you would be eligible for the Frozen fall Quest battle and that would help you to release Boris Ursus.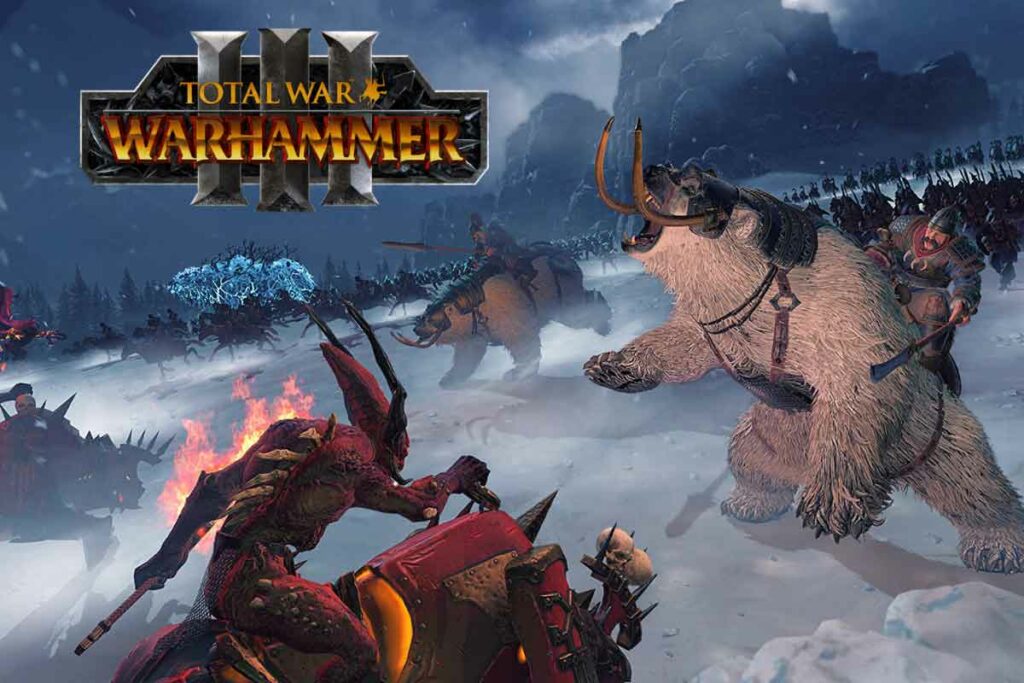 These levels are easy enough to be played and cross the levels. In these levels, you are required to defeat 3 Tzeentch sorcerers.
After completing your quiz you will get a choice and through that, you can either choose Boris to create a friendly faction for you can also join a faction as a legendary Lord that you can control. 
Other than that you can also allow him to go back into the mountains.  No matter which options you choose you are going to have the ability, to begin with, an entirely new campaign of Kislev.
Recent articles: Euphoria Season 3 Already Renewed?
Total War Warhammer 3 The Campaign of Tzar Boris 
Boris is starting his journey from completely different locations compared to all other legendary lots of Kislev. As the launch of the games showed he is going to face a lot of opposition during the beginning of the campaign and it is recommended for you to begin building your Empire quickly so that you can play as a strong component. 
The light of Kislev shines in the darkness of the Chaos wastes.
Do not let fear stray you from the righteous path.
Fight for the Motherland and end the reign of bloodshed!
Will you conquer your Daemons, or command them?

Total War: WARHAMMER III is out now! pic.twitter.com/Z3XHhCN0Mc

— Total War (@totalwar) February 17, 2022
So do not forget to play the game and let us know in the comments below what is your favorite part about the game. Until any further updates stay tuned with us for all such amazing updates about your favorite shows and games.
Recent Articles: What Are the Odds of Inventing Anna Season 2?