At Nintendo's February Direct, all rumors about Mario Kart 9 were brought to an end. As a Deluxe Booster Course Pass was announced for Mario Kart 8. 
While the Nintendo Direct has brought bad news for fans looking forward to a sequel i.e. Mario Kart 9, it has also made them happy. This is because at least a few changes are being added to Mario Kart 8. And Nintendo users can continue playing the game with new courses.
The full Booster Course Pass will cost $25. It will have four dozen tracks which is a steal for the price. Moreover, this entire pass will be free of cost for Nintendo Switch Online + Expansion Pack subscribers.
The new courses being added to the game will be coming in 6 different waves. And the final wave is expected to be introduced by the end of 2023. The first wave from the Booster Course Pass will be released on March 18, 2022. So, get your passes soon because Mario Kart 9 won't be releasing anytime soon.
Mario Kart 9 Released Date
Mario Kart 9 will not be released anytime before 2024. As Mario Kart 8 will be getting regular updates. And the pass will be going on throughout 2023.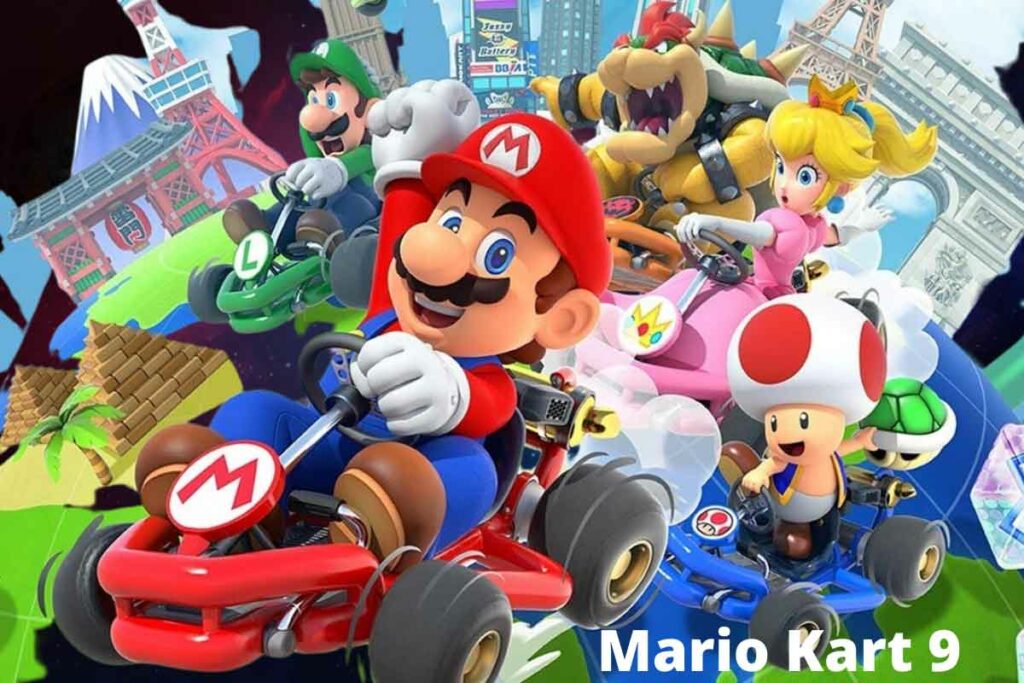 This pass will feature past Mario Kart titles such as Tour Tokyo Blur and Wii Coconut Mall. These tracks will have a few new updates and it's going to be a whole new level of fun for players.
Mario Kart 9 is reportedly in "active development," and will allegedly feature a "new twist." https://t.co/IB2gdrnoNz pic.twitter.com/euOJBwPbLX

— IGN (@IGN) January 7, 2022
For anyone looking for a new game in the franchise, this is heartbreaking. However, if someone is still playing the game, get ready for 48 new courses as part of the paid DLC. This is obviously not as exciting as getting new characters or karts, the DLC pass is supposed to make Mario Kart 8 more fun.
Similar Post: iPhone 14 Pro Max Specifications, Design, Notch, Release Date, Price, Chip