The US has been evacuating all of its staff from the embassy in Kyiv as it was warned by the officials of Western intelligence that the chances of Russian invasion in Ukraine have been increasing every day.
As said by the senior department of state that a very minimum of staff are required to keep open communication with the government. However, all other operations in the place would be suspended until further notice.
The officials in charge of this announcement did not share how many people are going to stay back to keep us updated about the details. However, as of the discussion in December, there were a total of 180 officials working at the embassy. Out of those many has already left and a lot of planning on to return to Washington as per the orders.  
The official further added that is this is the correct time to be already leaving Ukraine as there is no certainty would Russia invade Ukraine.  The official had also shared all the details under the condition of anonymity as this would be secret security information that was not to be leaked. 
The state department also shared that they are going to have a small presence in Kyiv which is situated far near the border with Poland.  There is a NATO ally who would be present there to handle any kind of emergency. 
Other than that all the state departments had already ordered the families of the U.S embassy to leave Kyiv. However, it has still been left to the officials if they would like to leave or not.
The Pentagon has also ordered a temporary repositioning of a total of 160 team members of the Florida National Guard who had been deployed to Ukraine in November as said by John Kirby in a recent interview.
Similar Post: Portal: Companion collection Will Be Released on Nintendo Switch in 2022
The Us Asked Most of the Ukraine Embassy Staff to Leave Ukraine Due to Invasion Fears
All the troops who were in Ukraine and were helping Ukrainian forces will be deployed somewhere in Europe.  We also shared that Defence Secretary  Lloyd Austin had taken this decision by considering all the security and safety measures for the officials.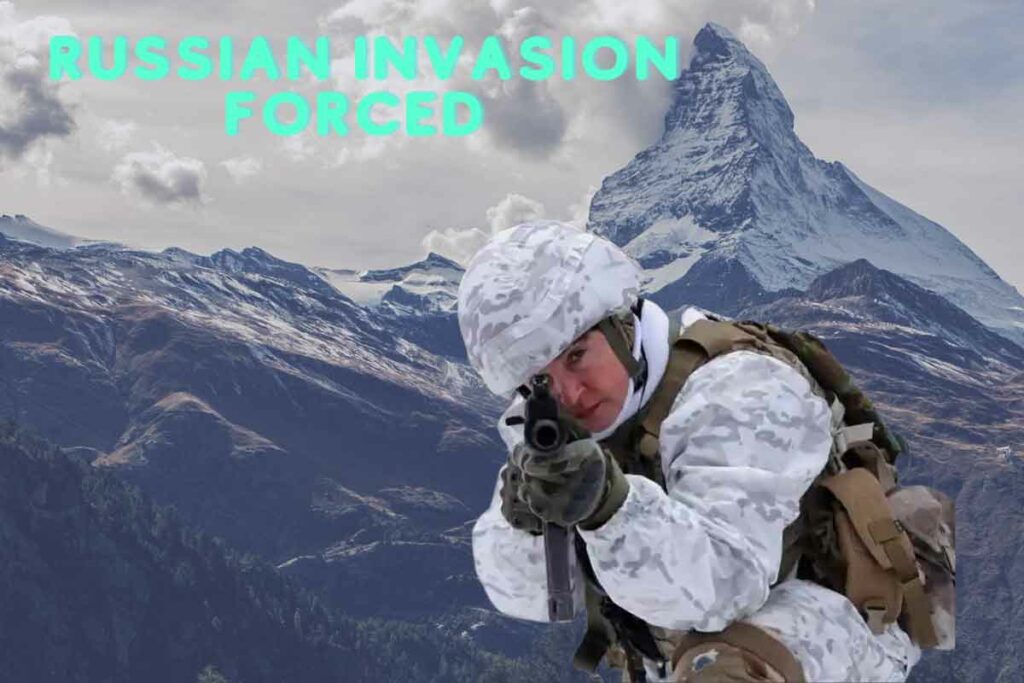 Kirby said that the repositions of the officials do not signify any kind of changes to help Ukraine's armed forces however it will definitely provide some flexibility in helping Ukraine in such difficult situations.
The Pentagon also announced that they will send 3000 more troops to Poland to join 1700 already present over there in accordance with the American commitment to NATO Allies.
All the additional soldiers from North Carolina would already be present in Poland by next week as said by the officials.  in defense who have shared such information under some ground rules set by the Pentagon.
These soldiers would be an additional element for an 82nd airborne division. The mission for them would be to train and help them however they are not allowed to engage in any fights with Ukraine.
This announcement was made shortly after national security advisor  Jake Sullivan issued a public warning for all the citizens of America. They even issued a public warning that everyone is to required leave the country as soon as they can and also said that the Russian president Vladimir Putin might give an order to invade Ukraine anytime now. 
Along with all the U.S. troops being deployed to Poland a total of 1000 U.S. soldiers who were present in Germany are also shifting back to Romania in the same mission of reassurance to NATO Ally. Other than them, a total of 300 soldiers of the 18th Airborne Corps have also arrived in Germany.
As ordered by Lt. Gen. Michael E. Kurilla. American troops are trained to host the forces however they are not allowed to get into any kind of war with Ukraine. A total of 80000 people troops all around Europe are present with the rotational shifts assigned to them at the permanent stations.
Until any further updates stay tuned with us for updates about all the recent news and updates.
Similar Post: iPhone 14 Pro Max Specifications, Design, Notch, Release Date, Price, Chip