2022 seems to be the year for gamers. Nintendo and Valve have announced the new release as a part of their routine announcement, a new revelation confirmed about the Portal: Companion Collection.
During the Nintendo Direct Livestream that was held on February 9th, news about the new unique collection was confirmed worldwide. It will get available in 2022 itself and the announcement is bigger than ever.
Demon Slayer Season 3 Officially Confirmed by Ufotable With a New PV
Portal: Companion Collection Official Announcement
Nintendo had been experimenting with its gaming sections and launching new interests. The Portal: Companion Collection is going to feature both Portal as well as Portal 2. NVIDIA Lightspeed Studios will introduce these games in the portable home console.
These two games are popular for their iconic gameplay, the subtle use of dark humor, and too many facets available to explore. 
So, one can play as a single-player as the sequel will come with a cooperative game mode. Besides, there are options for split-screening and players can choose from local or multiplayer options. As a matter of fact, the multiplayer mode is accessible only online. 
Portal: Companion Collection Release Date
It has been official; the Portal: Companion Collection will be released on the Nintendo Switch in 2022. The date of month of the release date isn't announced as of now. But we know the price it is going to be available at.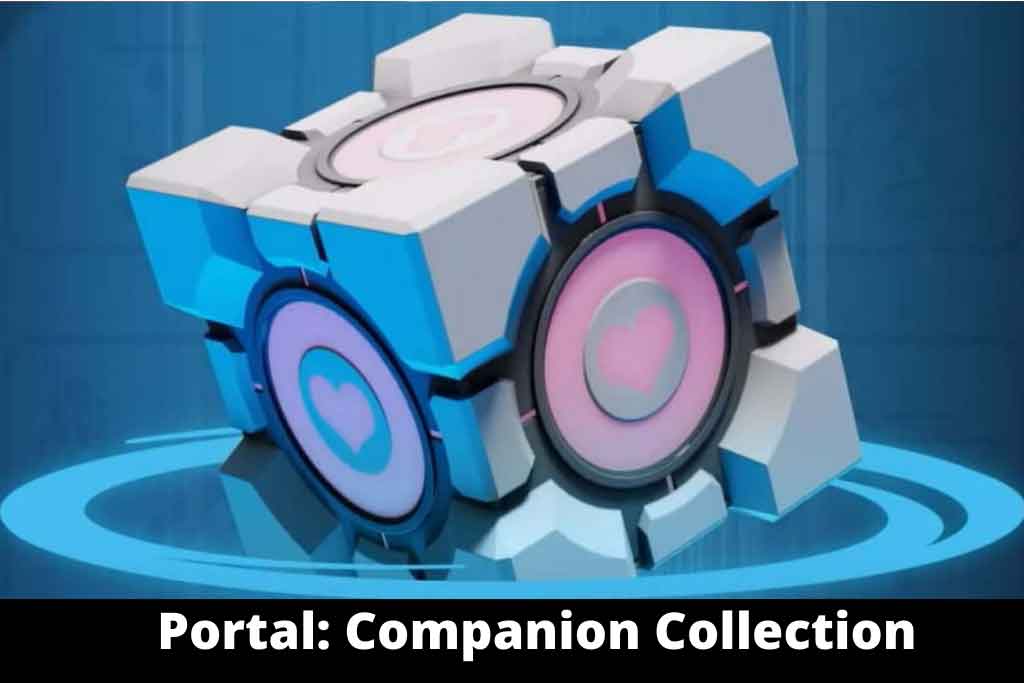 It is made in collaboration with Nvidia Lightspeed Studios and will certainly retail at a price of $19.99 USD. So, the price is kept low so that all types of gamers can enjoy the benefits of this game. 
Lightyear Movie Release Date, Cast, Trailer, Review, and Much More
Portal: Companion Collection Overview
The publishers have taken interest in sharing an overview of both the games that are going to be available. In Portal, the gamers need to make use of an experimental portal device that will help them find the solution to the puzzles and challenges.
Besides they can move the objects and also the gamer through the space. You need to solve puzzles to reach the mysterious Aperture Science Laboratories. You need to make your brain work to come to the solution.
For Portal 2, you will be back to Aperture Laboratories. Here, you will be coming face to face with the genius and power-mad A.I. with the name GLaDOSA. The characters in the cast have been expanded and you will be introduced to adventurous, dangerous, and unexplored areas hidden in the laboratories.
So, get better, tougher and a vast range of portal puzzles in this. Besides, Portal 2 has a cooperative game mode that allows you to play with your friends. 
"Portal 2 makes the original look like the prototype it was," Charles Onyett explained in his review published in IGN. "It's filled with a larger cast of characters vividly brought to life through brilliant writing and some of the best voice acting in video games. Its puzzles are challenging without being unreasonable, and, once you're finished with the single-player mode, one of the best cooperative experiences on the market awaits.
With such a positive review, you will see a new way of exploring the gaming world. So, once this entire collection is launched, the gamers will experience the best of both worlds. 
Portal: Companion Collection will be available digitally and you can shop it from the eShop that is specifically made for Nintendo Switch. Thus, 2022 will be an amazing year for gamers.
Priced low and having a lot of exciting features, no stones are left unturned to make this game a visual treat and success. Most importantly, the plot for the game is extremely unique. Are you going to buy the game as soon as it releases? Start counting the dates, the reveal is soon going to happen.
Vernon Jones Says He'll Impeach Joe Biden and Kamala Harris on Day One if Elected