Season 1 ended back on February 4, 2021, and now a year later, fans are impatiently waiting for True Beauty Season 2. It only makes sense since the webtoon is still ongoing, and fans of the show want to know what happens next in the life of Lim Ju-Kyung.
The romantic comedy series caught the eye of viewers due to its funny high school love tale which also highlights the reality of this world. The show portrays via Lim Ju-Kyung how everyone in this world judges someone based on physical beauty.
And if someone is unable to fulfill this world's definition of beautiful, they are bullied and made fun of. True Beauty also represents the importance of those few people in this world who look at a person's inner beauty and judge them based on it.
Knives Out 2: Release Date And More Additional Updates Are Here!
It signifies how these few people can help those survive who are not up to the mark of this world's beauty standards. And hence, viewers want to know how the lead characters get through everything in True Beauty season 2.
True Beauty Season 2 Release Date
South Korea's national broadcaster, TVN, still has to renew True Beauty for season 2. But, considering the popularity the show got in its first season, fans might get to watch season 2 in 2022. 
Moreover, since the webtoon on which the series is based is still ongoing, there is sufficient content for season 2. And just like season 1, it is expected season 2 will also have 16 episodes. Also, fans of the series should keep in mind that if season 2 doesn't get renewed or released in 2022, there will be little to no chances of it getting released ever.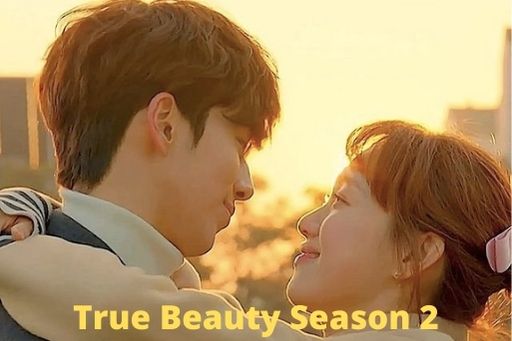 We expect the show will continue from where it left off after the two-year gap. The upcoming season will show how the main characters deal with adulthood and how the dynamics of their relationships change over time.
Viewers will get to find out whether Seo-jun music career flourishes and what difficulties he will come across. They will also get to see how Ju-Kyung and Seo-jun progress in life and if they will ever get back together. Overall, the new season will be a gate to many new beginnings for the characters that viewers will enjoy.
True Beauty Season 2 Cast
According to us, the True Beauty season 2 cast will compromise all the main cast members from season 1. After all, the series would be incomplete without them. Here is a list of all the cast members we think will be a part of the new season:
Moon Ga-young as Lim Ju-Kyung

Hwang In-yep as Han Seo-jun

Park Yoo-Na as Kang Su-jin 

Cha Eun-woo as Lee Su-ho

Kang Min-ah as Choi Soo-ah

Jang Hye-jin as Hong Hyun-sook

Park Ho-san as Lim Jae-pil

Lim Hee-Kyung as i'm Se-mi

Kim Min-ki as Lim Ju-young
True Beauty Season 2 Trailer
Since the show hasn't been officially renewed yet, a trailer will not be released any time soon. Hence, for now, all fans can do is rewatch season 1 and make trends about True Beauty season 2 so that the production team speeds up the process for it and viewers can have the new season along with its trailer in 2022.