What was once a fan-made trailer by Morgan Cooper on Youtube is now going to be a series on Peacock. Bel-Air, which is pretty much a remake of the 90s sitcom, is going to have a lot of changes in it than the original as it gets more dramatic and dives deeper into its main character, the Fresh Prince of Bel-Air played by Will Smith.
Now, although in this new version Will won't be playing the lead, he is still all in for the reboot and also has an important role in it. 
Air Jordan 11 Cherry 2022 Release Date, Confirmed And Cancelled?
Bel-Air Release Date
Bel-Air is almost ready to be released. Picked up by peacock back in 2020 for two seasons, Bel-Air Season 1 is just around the corner. And so, an official release date for it has been announced.
The show will be released on February 13, 2022, which is also Super Bowl Sunday. But, you will be able to catch the show's first three episodes before Super Bowl even starts because it will probably release at 3 a.m. ET. This is the time when Peacock usually releases its new shows.
All the episodes of the series will not be released at once. Instead, the first three episodes will release on February 13, 2022. But the rest of the episodes will release one by one every Sunday.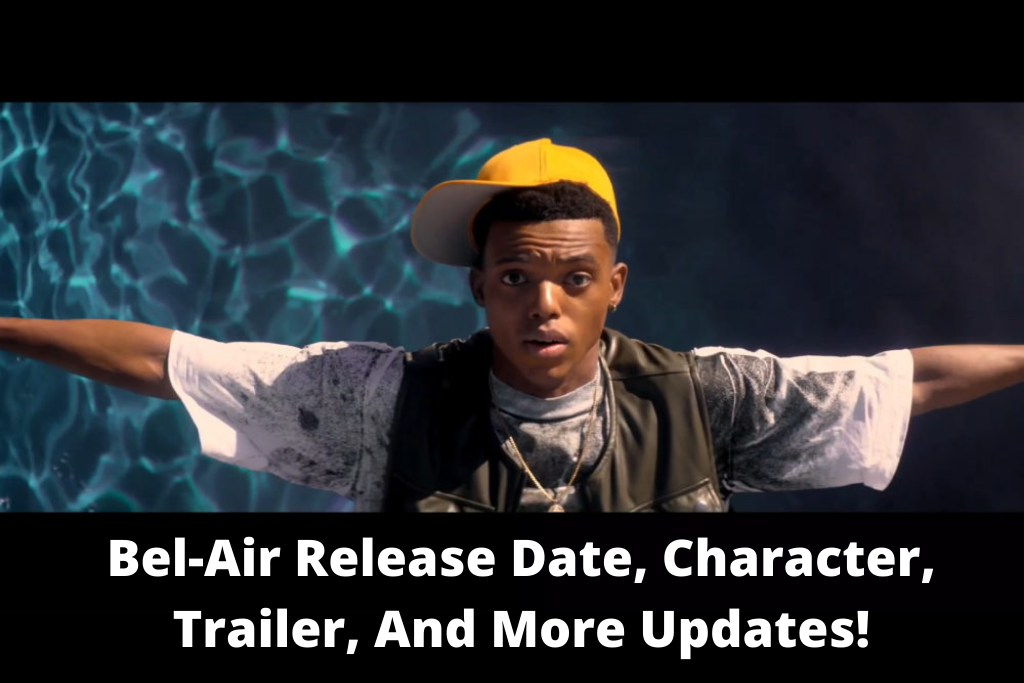 Bel-Air Synopsis
The reboot of the 90's sitcom Bel-Air is going to take a different take in Will's origin story, a much more dramatic one. It is going to show the complicated tale of Will as he moves to Bel-Air from Philadelphia after having a fight on a basketball court. The new version isn't going to be an exact copy of the 90's version and is going to dive in much deeper.
The official synopsis for the series is:
"Set in modern-day America, Peacock's new one-hour drama series Bel-Air imagines the beloved sitcom The Fresh Prince of Bel-Air through a new, dramatic take on Will's complicated journey from the streets of West Philadelphia to the gated mansions of Bel-Air.
As these two worlds collide, Will reckons with the power of second chances while navigating the conflicts, emotions, and biases of a world far different from the only one he's ever known."
Cast
The cast for Bel-Air has been decided. And here is the final list.
Jabari Banks as Will Smith

Adrian Holmes as Phillip Banks

Cassandra Freeman as Vivian Banks

Olly Sholotan as Carlton Banks

Coco Jones as Hilary Banks

Akira Akbar as Ashley Banks

Jimmy Akingbola as Geoffrey

Jordan L. Jones as Jazz

Simone Joy Jones as Lisa

Karrueche Tran as Ivy

Duane Martin as Steven Lewis

Joe Holt as Fred Wilkes

April Parker Jones as Viola 'Vy' Smith

SteVonté Hart as Tray Melbert

Scottie Thompson as Angela

Charlie Hall as Tyler Laramy
While Will Smith will not be a part of the cast of the reboot, he will be a part of the show's team. As it has been confirmed that Will Smith is the executive producer of Bel-Air.
Bel-Air Trailer
Get ready to meet Will, Geoffrey Butler, Hilary, and many more characters of the reboot in a trailer for the reboot. A glimpse into Bel-Air was given on January 10, 2022, by Peacock.
Where can I watch Bel-Air?
The reboot of Bel-Air will be released on Peacock. You will be needing Peacock's premium subscription for getting access to the show's release and new episodes. This subscription is available for $4.99/month with ads during streaming. An ad-free version will cost almost twice the price i.e. $9.99/month.
Release Date, Price, Specifications, and the Latest News for Lg G2 Oled Tv