With covid restrictions finally ending, bands will finally be able to go on tour and bring live music to their fans. Fruition, the current rising boy band, has also announced its east coast tour dates. This will be the first time they're visiting the East Coast in 2 years.
Tickets for the live shows will be available from Friday onwards. Additionally, the boyband has also revealed the release date for "Live, Vol 1", their first live release. The date is set for February 25, 2022. You can find out all the details about the East Coast Tour and Live Vol 1 release date down below. 
East Coast Tour
The band will make four stops at the East Coast in April. They'll perform in Washington at Union Stage on April 6. Then, their next stop is Pennsylvania where they will perform at Ardmore Music Hall on April 7, 2022.
This will be followed by a live show in New York City at The Bowery Ballroom on April Day. The last show will be in Allston, Mass. at Brighton Music Hall on April 9.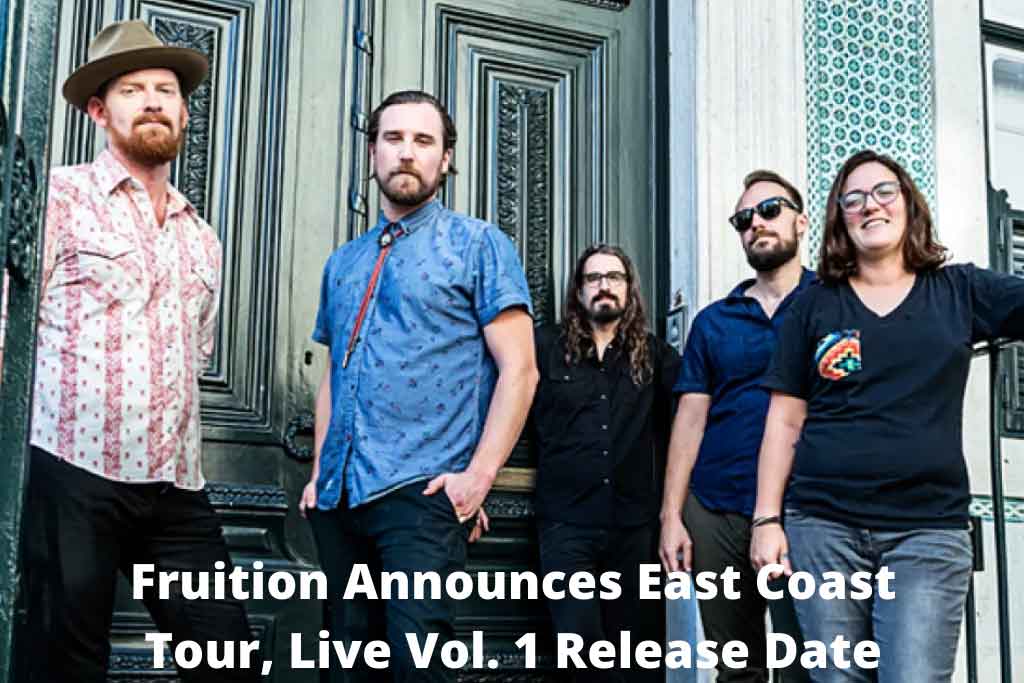 Tickets for all four days will go live on Friday, the 4th of Feb. The time is set to 10 a.m. EST. 
Fruition announced the news on their official Instagram page saying, 
"EAST COAST 💥We're coming for ya! Four nights in some of our favorite cities, with our dear friend @ttommyalexander opening each show.
Tickets on sale Friday 2/4." 
Live Vol. 1 Release Date
The initial release date for Live Vol. 1 was in January 2022, when the band was supposed to tour California. However, it was pushed back due to delays caused by the pandemic. The official new release date is Feb 25. 
Before the release of the album, a tune written by Kellen Asebroek called "Above The  Line" will come out. It was a part of the band's 2016 album. Asebroek explains the release of the tune by saying, 
"We've been playing this song for over a decade – it's been a staple of the setlist forever. Different versions of it have been attempted in the studio over the years and eventually, it evolved into the version you hear on "Labor of Love", and now on "Live Vol 1"." 
"Above the Line" will go live on Feb 4. It will be paired with a video edited by Jeff Leonard, the bassist. 
Other Shows
Other than tour and album release, Fruition will also appear on the following shows.
The Mission Ballroom, Denver on March 11

Vilar Performing Arts Center, Beaver Creek on March 12 

Winter Wondergrass Palisades, Tahoe on April 1, 2 and 3 

Rooster Walk, Martinsville from May 26 to May 29

Hog Farm Hideaway, Laytonville on June 10

Blue Ox Music Festival, Eau Claire on June 23