Welcome back fam! Today we are here to discuss all the upcoming games that are going to be released this year by Warner media. The publisher of Gotham Knights and Hogwarts Legacy are expecting both the games to be released this year itself.
Recently in a tweet made by the CEO of Warnermedia Jason Kilar shared the company's quarter 4 and full-year results of 2021. In that tweet, Kilar had explained what are the plans of the company for the year 2022 and it was mentioned that they are going to release very high anticipated games this year. 
Jim Cramer Says These Hard-hit Stocks Are Profitable and Now Look Cheap Enough to Buy
Even though this announcement was not made in an official way by declaring the names of the game the images of both Gotham Knights and Hogwarts Legacy were included in the tweet.
None of these games has an exact release date yet however as the CEO of wanna media has shared the tweet we are expecting both the games to be with us in 2022 itself and this is a very interesting thing that will happen this year.
Gotham Knights and Hogwarts Legacy is All Planned to be Released in 2022 According to WarnerMedia CEO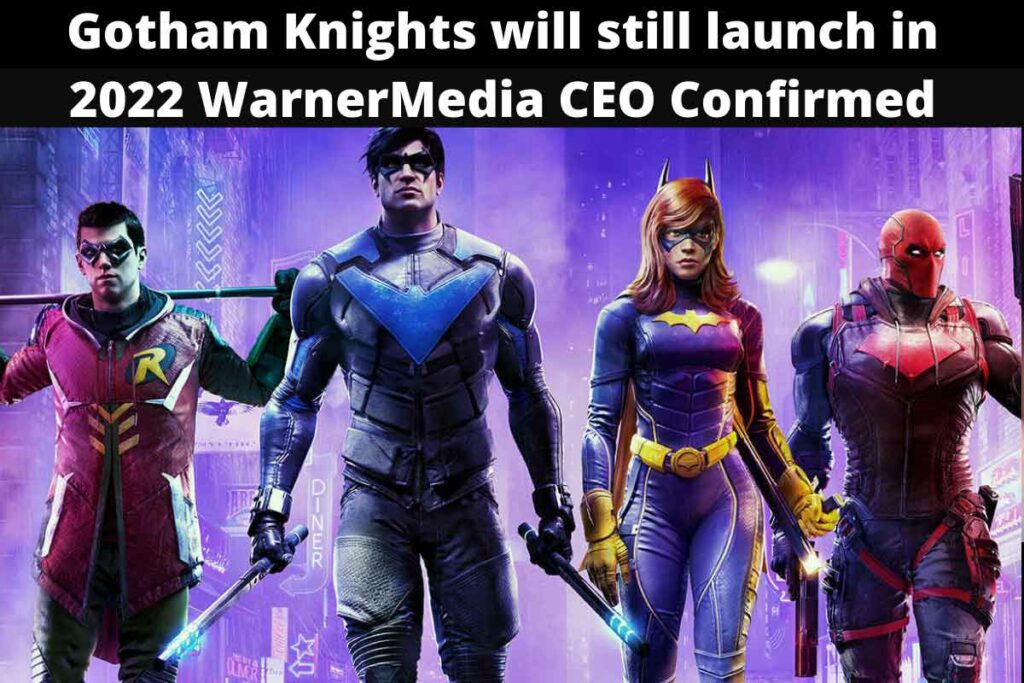 Well, this news has amused a lot of fans as the game was initially planned to be released sometime in 2023 and there were a lot of rumors regarding this. The rumor predicted that the game is going to be back in 2023. 
This has created a lot of craze among the fans and we just can not wait to have the games with us. Not only the WarnerMedia said that the game is going to be back this year but the official website of Harry Potter also confirmed that the game is going to be back this year itself.
Last year the developers of Hogwarts Legacy has also shared a tweet that promised that they were going to share more details with us regarding the game in 2022. And even though there was a rumor regarding the game to be released later this year.
In this one month, it looks now that the makers of the game have finally come to a conclusion. All the fans are now looking forward to having these games with us anytime soon.
As shared by Gotham Knights, the last update made by them regarding the game was in the form of the trailer which was released in October 2021. That had introduced us to the court of owls. As of now, we do not have any official release date of the game yet but we can assure you that the games will be with us really soon.
Until any further updates stay tuned with us all such amazing news about your favorite games and your favorite shows. 
Donda 2′ Release Date: Everything We Know About Kanye West's New Album