After the JINX addition in November, Epic games is all set to introduce the sister of JINX, Vi in the game. 
Epic Games has collaborated with several pop cultures and has introduced different characters like Horizon Zero Dawn's Aloy in the royal battle game, Fortnite. Well, it was no surprise when Epic studio collaborated with League of Legends to bring the franchise's critically acclaimed character, Jinx last November.
Halo Infinite Season 2: Is Official Release Date Out or Not?
Now, the epic studio is bringing another critically acclaimed character of the franchise, Vi, who is the older sibling of Jinx.
VI and JINX are the main characters in the admiringly applauded League of Legends Television demonstration. The studio is finally bringing Vi with her original skin and cosmetics. 
Here are the details of release date, price, bundle, V-buck, and more about the vi in the game.
Fortnite Vi Outfit: Release Date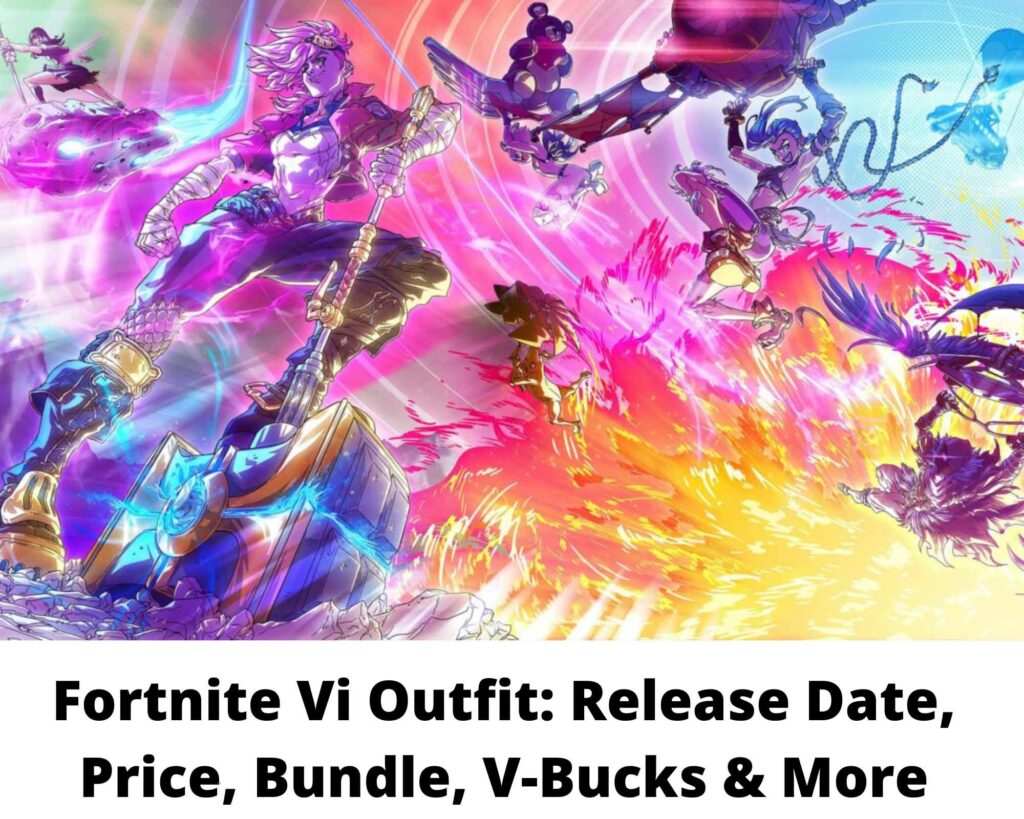 The Vi Outfit was launched in the Fortnite store at 7 pm PT on Saturday, 22 January. So, it is already available in the Fortnite item store.
Well, the studio has also relisted the cool Jinx outfit again to purchase it. So, it is a great chance for you to have both sisters in your collection.
Fortnite Vi Outfit: Bundle & Price
Well, you can purchase the vi outfit individually and also with the complete bundle of The new Arcane: League of Legends Set. The entire bundle will describe as 
Arcane VI Outfit
Piltover Warden Hammer Pickaxe
Punching Practice Emote
Piltover's Finest Loading Skin
For purchasing a single outfit of vi, one has to spend around 1500 V-Bucks.   The entire package of the bundle will be available on  2,000 V-Bucks.
These players can also purchase the other accessories Jinx's Arcane Outfit
As mentioned before, Jinx's Arcane Outfit and accessories also return which include;
Jinx's Dream Monkey Back Bling
Playground Lobby Track 
Pow Crusher Pickaxe
It's unclear how long these goods will be available in the shop, so don't delay if you wish to have gaming's most famous sisters!
In addition to the main skin, players will be able to purchase extra cosmetics in the Arcane Vi Bundle, which includes:
Outfit (+ Back Bling)

Vi Emote

Pickaxe

Piltover's Finest Loading Screen
Star Trek Lower Decks Season 3: Release Date, Confirmed And Cancelled?