Roku has finally come up with its first-ever adult animated show, Doomlands Animated which will be released very soon. This has got the viewers of the channel super excited as the firsts of any channel are usually very entertaining. 
The show has been written by Josh O'Keefe, Roger Bainbridge, Brandon Hackett, Kayla Lorette, and Mark Little. It is being produced by Look Mom! Productions, a Blue Ant Media company, and Roku will be premiering it. So, to find out about the release date, plot and much more about Doomlands Animated keep reading.
Doomlands Animated Release Date
The official release date for Doomlands Animated has been announced by Roku. And luckily for viewers that date is super close. The show will be airing in the US, UK, and Canada on January 28, 2022.
The show was first greenlit back in April 2020. And has been created entirely in the covid era. This is why it has taken it so long to get produced and become available for viewers. However, everything has been completed now and viewers will get to watch for free on Roku.
Doomlands Animated Plot
The show revolves around a group of people from a mobile bar, The Oasis, as they try to figure things out in a post-apocalyptic world that is new to them. The Oasis is an unusual bar on wheels which provides which serves beer to the unusual creatures that have to come to exist.
In the center of this, all is Danny Doom along with a bartender friend, Lhandi. They both serve beer in a world that is no less than a wasteland.
Moreover, they even face numerous challenges together fighting off desert gangs, biker gangs, and several other creatures. And throughout the whole process, they have to make sure they don't kill each other because that's all they have in Doomlands.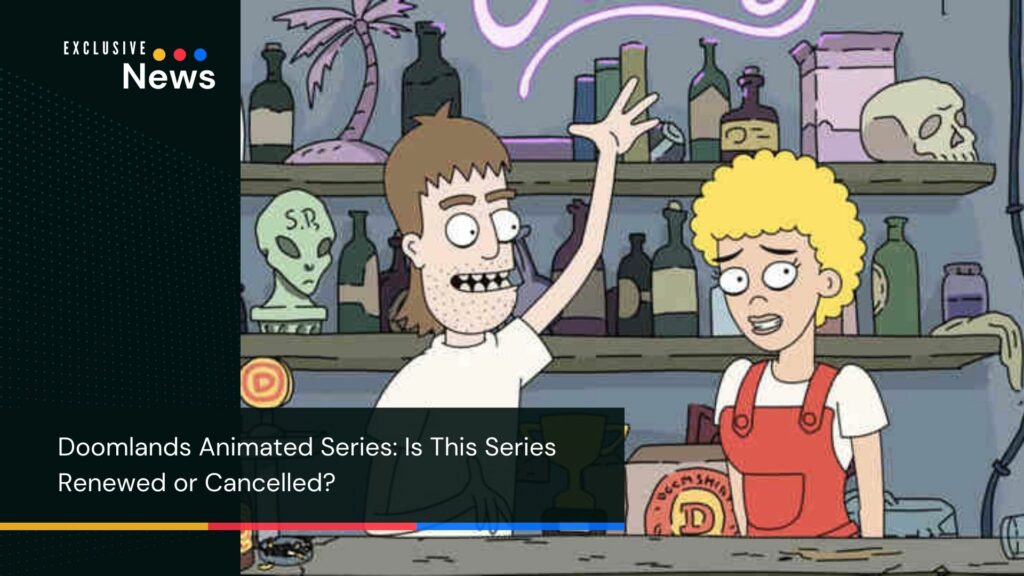 Talking about what the Doomlands Animated is going to be about, Josh O' Keefe said:
"Doomlands is a post-apocalyptic animated comedy soaked in dust, beer, and blood. It's an homage to Ozploitation and Sci-Fi cinema, and after many years in development, I'm so stoked for it to debut on The Roku Channel."
What started as a university project for O'Keefe is now going to be a big name in adult animated shows. And the team at Roku has all their faith in the series as well as in O'Keefe and their success in the animated adult industry.
Apex Legends Season 12 Release Date – New Legend, Modes, and Weapons
Cast
The cast list for Doomlands Animated has been released. It consists of the following:
Mark Little will be seen as Danny Doom 
Kayla Lorette will be seen as Lhandi
Besides these, viewers will also get to see robots, anthropomorphic animals, and different kinds of beasts that have come to exist after the apocalypse. Overall, it seems like the show's story and cast are going to keep viewers hinged to their screens as every new scene unfolds.