A lot has changed since the release of Iron Man in 2008. The response from the fans has been such that the Avengers: End game became the second most successful movie on the box office in terms of revenue. 
We have assessed the evolution of Marvel since its first movie and a detailed overview for you is as under:
More and More Female Leads
Not even a single film from phase one of MCU talks about a single female lead except The Avengers in which, Natasha Romanoff aka Black-widow had a significant part to play, MCU adopted females as the lead in its Phase three in Ant-Man and the Wasp. From phase 4, female leads have become a crucial part of the MCU and movies like Captain Marvel2, WandaVision, She-Hulk, etc.
Five Players Who Could Leave Barcelona in January to Save Their Stalling Car
More and more Television Shows
Post-Covid, the online platforms, and concept of series took off and became hot cake amongst the viewers and Marvel did not lack behind and has launched various series like The Hawkeye, Winter-soldier and Falcon, Loki, She-Hulk, etc., and now the main characters are being featured on the show and the intensity of releases has also increased. 
More and More Guesswork for the Fans
We have always been a fan of how Marvel connects events in its films, moving back and forth.
MCU has been making prequels and sequels and fans also enjoy guessing the chronology of the events, MCU makes the fans do this by telling stories in a way which do not follow chronology.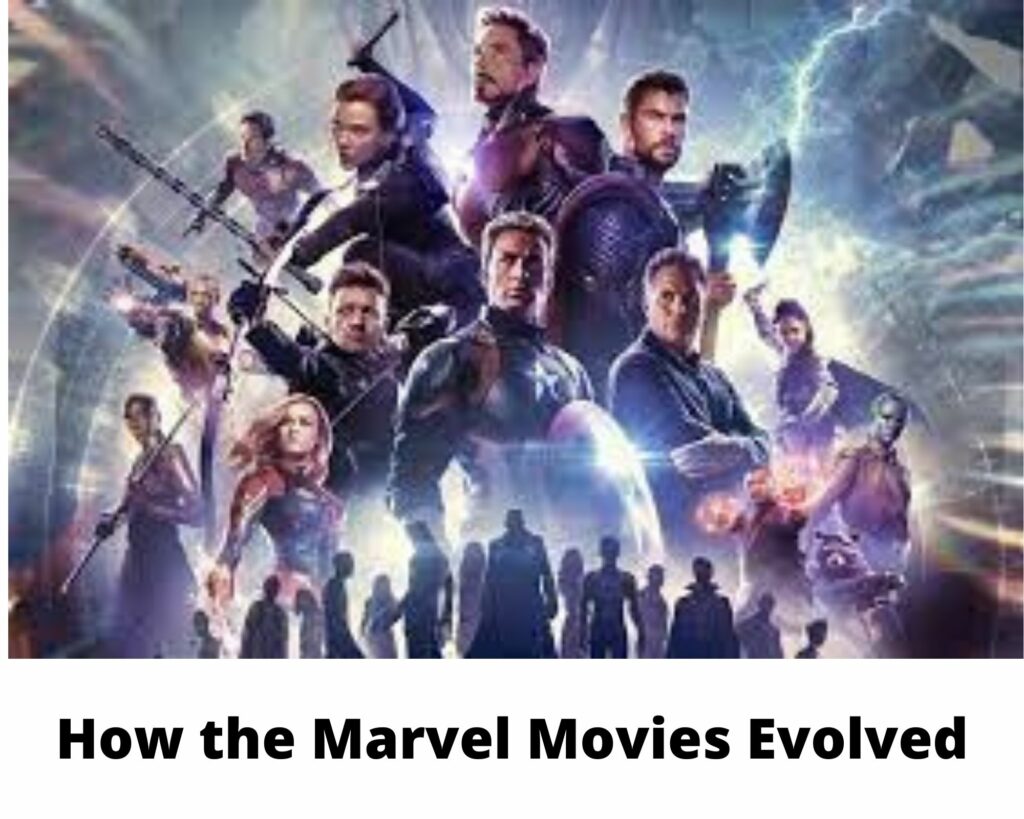 Like recently, the teaser of She-Hulk released in which we saw the hand of The Hulk(which was damaged after using the infinity gauntlet) was seen in a perfect state and people have begun speculating the time-line when the events of She-Hulk took place.
Hence marvel has begun keeping the fans deprived of the knowledge of exact dates of release and fans are more engaged in the guesswork than ever.
More and More Crossovers
Marvel has always released solo movies without crossing other timelines or characters and tried to focus on that particular character only and as a crossover, we saw The Avengers only in which multiple heroes came together in one movie.
But MCU lately has made cross-overs its thing and we see characters having a substantial role to play even in the solo movies like the character of Dr. Strange in Spiderman-No way Home, Wong in Shang-chi, Captain America-civil war. The characters are more and more getting along. In Thor: Love and Thunder, we will see Guardians of Galaxy having roles too.
More and More Mentorship and Guiding Characters
MCU always focussed on individual character building and making it strong and self-reliant. It all began in Iron Man-3 when Tony Stark mentored the little kid and then Tony became a father figure to Peter Parker and the legacy continues to inform of Hawkeye, Spider-man: No way Home and the change is to stay with what seems to us from the look of it.
More and More Thematic Sequences
Marvel has been distinct from its competitors in many ways and the outstanding thematic adoption and depiction have been a major factor in outshining its competitors eventually. Like Iron-man 3 depicts that Tony is just not a man in the suit but is a mechanic, Thor has a god background, Captain America is a man of morals and a man from the Past, etc.
Vikings Future Explained: Vikings Season 7 & Valhalla Spinoff Series
But things have changed in the MCU and we have seen a paradigm shift as now Marvel is putting more stress on the details like the overall appearance, the costumes, colors, vividness, etc. Marvel has changed the appeal of each superhero from the other.
More and More Connectivity and Bridges
Marvel is divided into phases, and the story is set up in a way that each phase remains connected to the earlier one, like in Hawkeye, we see a sequence from The Avengers, and in a way a phase 4 Tv series was connected to the story of Phase 1. 
MCU is working more and more in this direction and has made the whole Marvel Cinematic Universe a series of threads beautifully woven into one single web of the spider. All the movies and series are connected in a way and have a backdrop related to the events that follow or lead to the snap by Tony stark.
More and More Gray Shades of The Villains
MCU began with the cliched yet great villains. However, there was no doubt as to their villainy and darkness. This thing has gradually changed, and the villains have been portrayed more and more in gray light that is there is doubt among the fans as to the villain is really a villain or is just being understood in the wrong way.
Fans, even today are divided as to whether Thanos was really a villain or did he just used the wrong means for a great cause. In Winter soldier too, we saw the gray shades of the character of Bucky.
More and More Screen Time of Supporting Characters
Over the years, MCU has improved on this notion that the supporting characters are of less importance. The present-day MCU very well portrays that there's a reason for calling the supporting characters supporting characters.
Less Romance
MCU has substantially written down Romance from its movies now.