Doctor Who is a science fiction series having a British origin, and it commenced its journey in 1963 and ran till 1989. The show took a long hiatus and continued from 2005 till the present date.
The show is registered in the book of Guinness World Records as the longest-running science fiction show, and also as the most successful science fiction show and this data is based on broadcasting reviews, sales of DVDs, sales of books, etc.
The show is based on an alien Timelord called 'the Doctor', and in the series, he explores the universe along with various timelines in his most trusted companion and time-ship that he calls 'TARDIS'.
It is a blue-colored phone booth which is exactly like a Police phone Booth which is a very common sight in Britain, hence or clever doctor has hidden it in plain sight. So far, we have seen 13 Doctor with Jodie Whittaker as the latest one.
Anna Kendrick and Snoop Dogg's 'pitch Perfect' Holiday Remix Becomes Viral
Doctor Who is having some awesome powers like never getting old, regenerating any part of the body in case of a serious injury. 
The doctor has this fascination with planet earth and hence he takes at least one human with him as a companion in his adventures across space and time. Doctor as a time lord travels to the timelines, that if changed, will change the course of human history. Hence, Doctor travels back in time to avert humans. 
NEW DOCTOR WHO RELEASE DATE 
The release date for season 14 has yet not been announced as season 13 is still running, but from whatever news we have, season 14 is most likely to be released somewhere in 2022.
NEW DOCTOR WHO PLOT
Doctor Who's season 13 was a serious letdown for all the 'Whovians because of its bad storyline, execution, and screenplay.
The show seriously needs to upgrade itself, and up its game to compete in this age of Disney+, Marvel, and other biggies in the science fiction genre, and hence Doctor Who season 14 is going to g a revamp, and that too a serious one.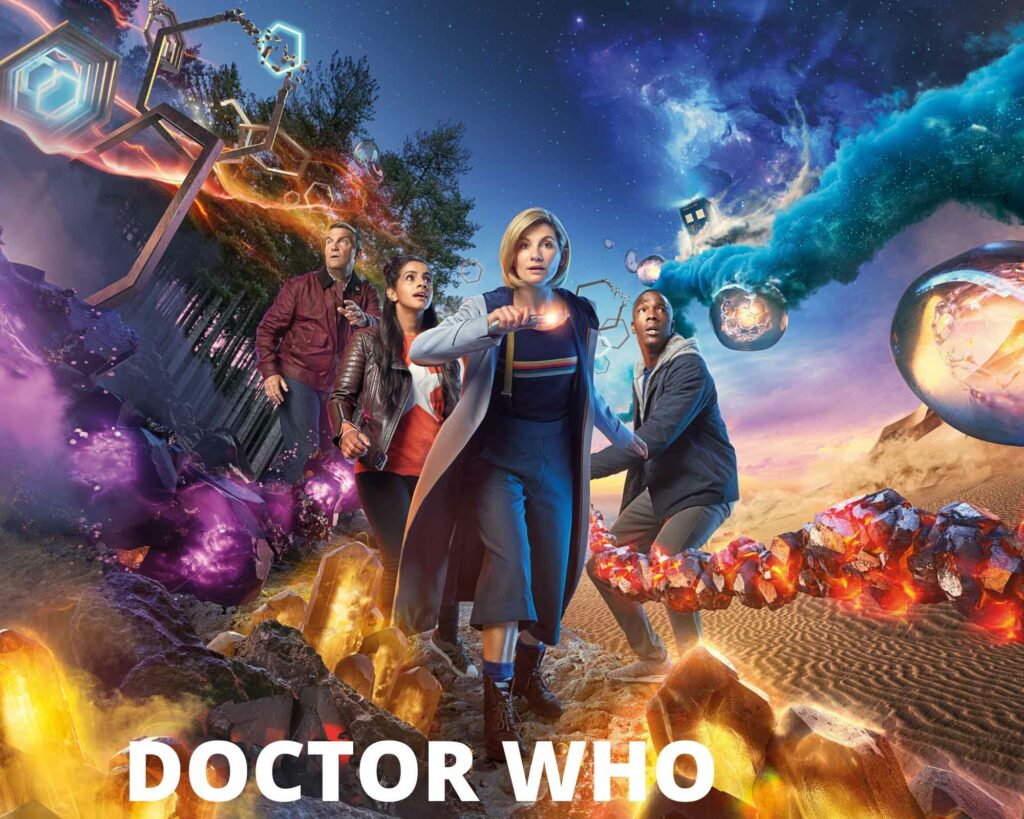 Doctor Who is a flagship project of BBC, but from season 14, it is going to lose its creative rights over the series. BBC partnered with 'Bad Wolf', a production house based out of Wales, and has the same two producers as were during the relaunch of Doctor who in 2005.
It is hot news in the market that the Bad Wolf production house is being acquired by Sony and hence Sony will have the creative Rights and productions while BBC will have international sales, merchandise, etc.
Season 14 is going to see an altogether new line of the plot as Russel T. Davies, who successfully relaunched it in 2005, is going to return for Season 14 after season 13 turned out to be a disappointment, and we expect greatness in his arrival and the show will have some interesting spinoffs, given the new showrunner, new owners, etc.
The exact details of the plot are not clear, yet as the show producers are cautious and are not dropping any of the details of the coming season. However, we consider ourselves responsible to you guys, and hence we will bring all the developments in the plot, characters, and any other minute detail. So, stay tuned with us for all details that are to follow.
NEW DOCTOR WHO CAST
The cast of the forthcoming season of Doctor Who is still not final. However, what is final is that Jodie Whittaker, who played the Doctor in season 13, is going to exit, and we will see a new face as the time lord i.e., our Doctor Who for the fourteenth season.  
The producers are on their toes in deciding the face for the lead role. Some of the names that have come up as top picks are- Lydia West, Michael Sheen, T'Nia Miller, Jo Martin, Omari Douglas, Michaela Coel, Rhys Ifans, Richard Ayoade, Lucy Lawless, Vicky McClure, Phoebe Waller-Bridge, Kris Marshall, Kelly Macdonald, Tom Rosenthal, Matt Berry. 
The rest of the cast is expected to stay the same as was in Season 13. However, new faces are bound to follow, and the exact cast for the forthcoming season will be updated the moment it is released. 
NEW DOCTOR WHO TRAILER/TEASER
Since season 13 is still running on tv, and hence, not many details of season 14 are updated, and no trailer or teaser of the same is released as of now.
However, the show makers have started working on season 14 as there are major changes that are going to happen to start from the change of producers, showrunner, lead actor, creative line of plot, etc.
Season 14 is going to get a huge revamp, and we cannot stay put thinking about the excitement, entertainment, and art that is heading our way.
With some serious changes ahead Doctor Who is going to change its overall character and is expected to give competition to contemporary sci-fi movies and is expected to give great competition to the contemporary sci-fi movies and platforms.