Rep AOC allegedly told everyone that she put her faith in President Joe Biden and voted for him. Because she expects him to be a transformational president just like Franklin Delano Roosevelt (FDR).
On Thursday, House Minority Leader Kevin McCarthy gave a speech against the Build Better Legislation.  He wants the decision for the legislation to be postponed. His speech went on for hours but there is a part of it that's catching quite the attention. He said in part of his speech:
"Just a few weeks ago, Congresswoman Abigail Spanberger said, 'Nobody elected Joe Biden to be FDR.'"
Just then a voice echoed saying "I did."
Los Angeles County Lawyers Are Still Making Vanessa Bryant Suffer
This was the voice of Rep. Alexandria Ocasio-Cortez, D-N.Y., as identified by Haley Talbott (reporter with NBC News and producer of Capitol Hill). The news of AOC standing up for what she believes in is spreading like wildfire.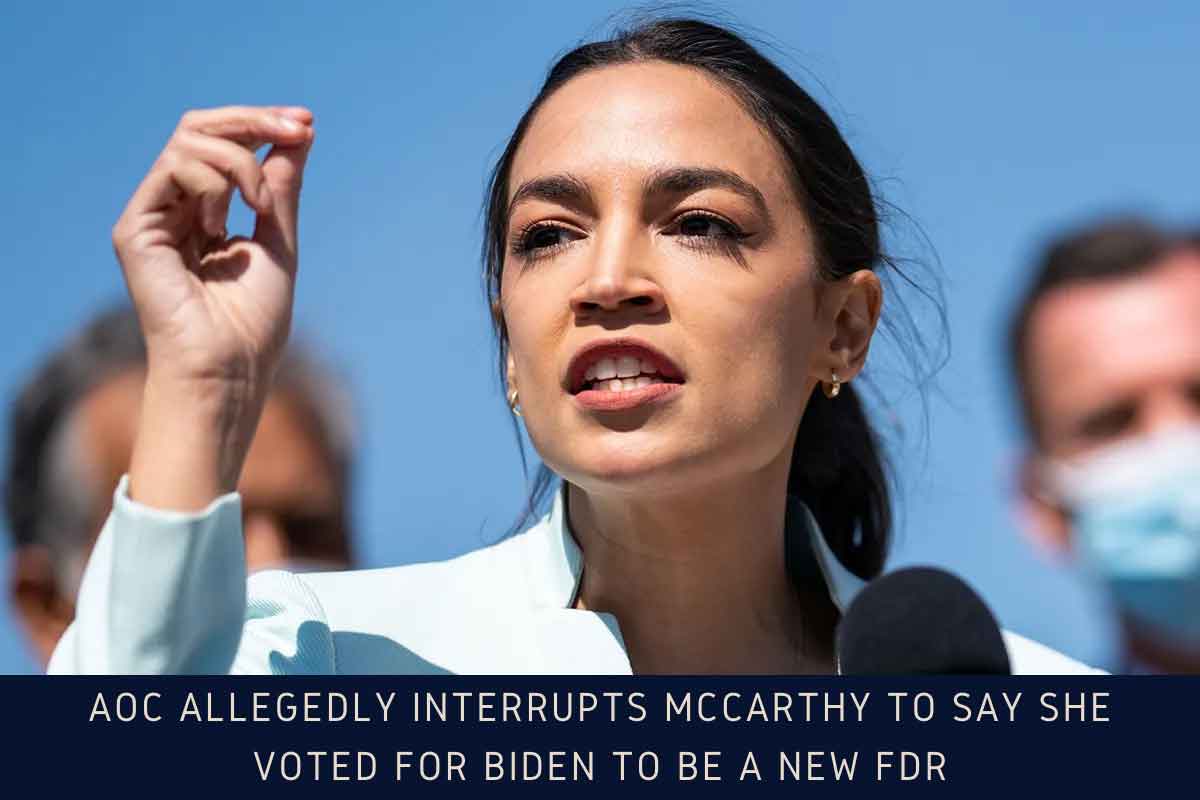 AOC Accepts That She Has Allegedly Spoken
Sahil Kapoor, an NBC reporter, retweets Haley Talbot's post. This post is about AOC allegedly claiming that she expects Joe Biden to be the next FDR.
It also has a video of the entire scene showing how it happened. Later on, Ocasio-Cortez had a look at the tweet and retweeted it. Making it obvious that it was her who shouted I did.
Although there is quite some difference in both FDR and Biden. When FDR came into office back in 1933, democrats were the majority.
They were the majority in both the US Senate and the House of Representatives. On the other hand, Biden has a razor-thin majority in the US Senate and House of Representatives.
Hollywood's Iatse Votes to Ratify Its New Contract, but Controversy Remains
AOC has worked with Biden's team throughout his campaign and his transition. And during her support, she has always asked the President to be a part of her version of Democratic Socialism.