We have some exciting news about the release date of Bridgerton season 2 to share with fans of the hit Netflix original series.
Bridgerton is one of Netflix's most popular and best shows of all time. The first season debuted on Netflix on Christmas Day 2020 and was a huge success for the streaming service. It's no surprise that everyone is curious about the Bridgerton season 2 release date.
Bridgerton has one season available on Netflix. On Christmas Day 2020, the series premiered and made a huge fan base. Fortunately, for them, there won't be only one season of Bridgerton on Netflix for long.
Season 2 is releasing soon. So, here are the latest updates on Bridgerton Season 2.
Bridgerton Season 2 Release Date
Bridgerton was renewed for a second season by Netflix in January 2021, despite numerous rumors that the second season had already been ordered before the first season premiered. In other words, Netflix was well that they had found a hit.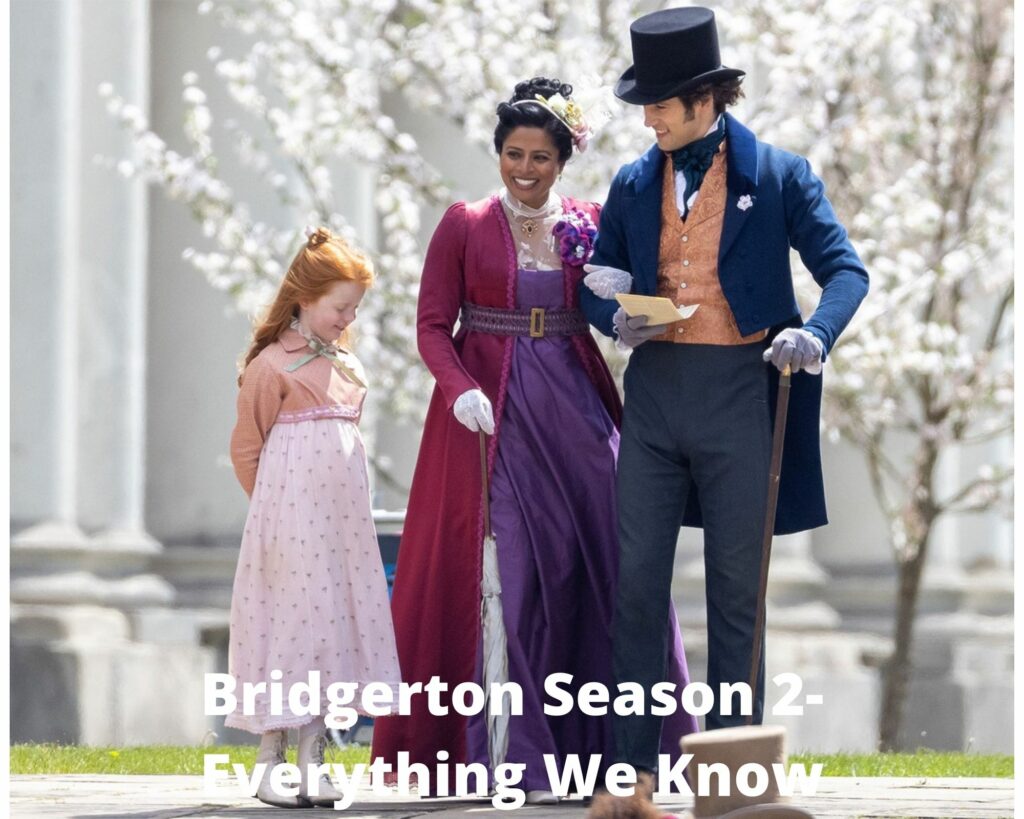 Bridgerton season 2 has had a rocky road since then. But we also learned that Netflix has renewed Bridgerton for seasons 3 and 4. Hopefully, the wait for those seasons will be shorter than it was for seasons 3 and 4.
Netflix confirmed Bridgerton season 2 will be available on Netflix in 2022 at TUDUM. It's what we've been waiting for, but there have simply been too many production issues to release this show in 2021.
While we think it would be ideal if Netflix released the new season on Valentine's Day 2022, we doubt it will happen. For the time being, Bridgerton season 2 will premiere on Netflix in the spring of 2022.
According to us, Bridgerton season 2 is set to premiere in April 2022 at the earliest. As we approach the end of the year, it is most likely that there will be an official release date for the new season.
Bridgerton Season 2 Cast
We still don't know who will appear in Season 2 of Bridgerton. Because we understand that the emphasis for the new season is shifting, some of your favorites may be missing.
Regé-Jean Page was rumored to be leaving Bridgerton after season two. He was supposed to leave the show after season one, but there are now rumors that Page will be involved.
As far as the rest of the cast, we do know a bunch of cast members has been confirmed for Bridgerton season 2, including:
Phoebe Dynevor
Nicola Coughlan 
Charitha Chandran
Calam Lynch
Shelley Conn
Rupert Young 
Jonathan Bailey
Claudia Jessie
Adjoa Andoh
We also learned that Simone Ashley as Kate is joining the cast of Bridgerton season 2. Her character will loom large in the life and future of Anthony Bridgerton. That's all we can say for now!
Plot
The series is based on Julia Quinn's historical fiction novel series and revolves around the romantic encounters of members of the titular family. The first season's plot covers the first book, so Bridgerton season 2 will have plenty of source material.
Netflix has not yet released the full official synopsis, but we do have a partial synopsis to go over. We already know that the second season will focus on Anthony Bridgerton's romance with newcomer Kate Sharma, played by Simone Ashley.
Season 2 will have many unanswered questions, but we do know that it will be based on Quinn's novel, The Viscount Who Loved Me. There's no doubt that this will be one of the best Netflix shows in 2022.
Bridgerton Season 2 Trailer
The trailer for Bridgerton season 2 was not released by Netflix at TUDUM on Saturday, September 25. However, we did get the first clip of the new season. Jonathan Bailey and Simone Ashley star in it.
When the full Bridgerton season 2 trailer is released, we'll share it with you!