Do you believe in Santa Claus? If yes, then the Claus Family has some pretty surprising news for you! You may have thought that your favorite holiday white guy is invincible.
But turns out he's not! Santa is only human and grows old just like us! Once he dies, the oldest son takes over his responsibilities. This is the story of the Claus Family as Granda Noles aka Santa Claus gets too sick to deliver gifts.
His unwilling grandchild Jules must take over the family responsibilities and help save Christmas. The plot is exciting and unique as we see Jules completely transform into a new person.
The first movie was epic; it was an absolute hit! Thus, it is no surprise that Netflix renewed the movie for a sequel that will be just as great as its predecessor. So when is this new movie coming out? What is its plot? Who will star in it? Keep on reading to find out the latest information about The Claus Family 2. 
The Claus Family 2 Release Date
The Claus Family 1 came out on Netflix on November 1, 2021. However, the movie was released back in 2020 in Belgium, Poland, France, and the Netherlands. Thus, it has already been renewed for a sequel!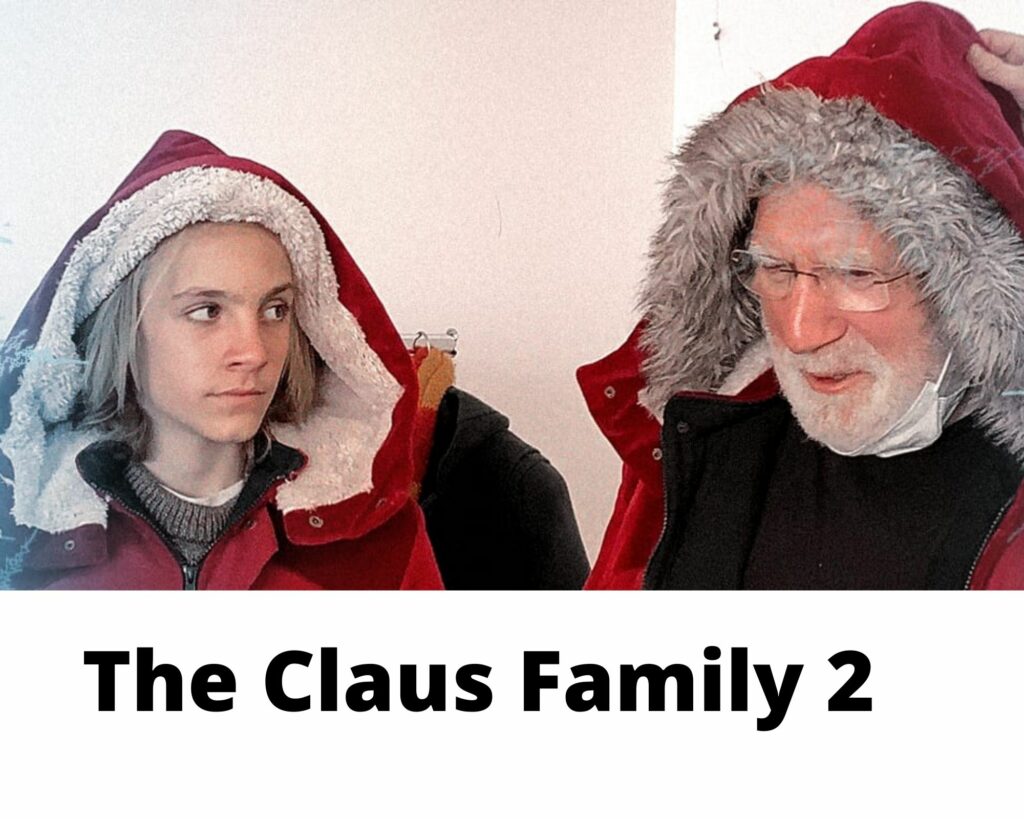 Filming for the Claus Family 2 began in May according to IMDB and ended in October. Hence, production is all done and now all the directors need to do is add some final touches!
Although Netflix hasn't announced an official release date, we can make an educated guess based on facts. The movie is probably going to release earlier in Belgium than in the US. Since it will be released there in late 2021, we will probably get to watch the movie no later than early 2022! 
The Claus Family 2
Plot
The sequel will pick the story up from where part 1 ended. We will see Jules successfully take over the role of Santa Claus. However, things take a sudden turn when a young girl reaches out to him and asks him for a strange wish. Additionally, the plot will also deal with Suzanne's, Jules' mom, famous cookies, and her biscuit factory. We may also see Grandpa Noles' health take a turn for the worse. 
The official synopsis is revealed by Netflix, 
"Santa's only job? Give gifts. But when Jules takes over from his grandfather Noël, he receives a letter from a girl with a special wish for the holidays."
IMDB also announced the plot of the movie. It reads, 
"Jules Claus has embraced Christmas again and is preparing for the busiest time of the year together with Grandpa Noël. Everything seems to be going according to plan until Jules receives a very special letter with an intriguing question. "
The Claus Family 2 Cast
The official cast list includes the following cast members, 
Bracha Van Doesburgh- Mama Suzanne 

Jan Decleir- Grandpa Noles 

Mo Bakker- Jules

Kurt Rogiers- Brandweerman Jef 

Eva van der Gucht- Gunna

Sien Eggers- Jet 

Janne Desmet- Ikka

Carly Wijs- Jantien

Stefaan Degand- Holger 

Everon Jackson Hooi- Steven 

Amber Metdepenningen- Noor

Laurenz Sabbe- Klant 

Emma Moortgat- Caro 

Lauren Muller- Tine 
The Claus Family 2 Trailer
Although the release date is super close (only a month away", we still don't have a trailer as of yet. Does this mean we won't get one at all? Will we have to wait for the movie's official release to get our first look at the new characters? Only time will tell.