House of Gucci is set to premiere in the UK on 26th November. And so, the red carpet looks have begun. The cast of House of Gucci did not fail to deliver as they dazzled on the red carpet at Odeon Luxe Leicester Square in London on Tuesday for the movie's premiere.
The Women of House of Gucci
Lady Gaga who is starring as Patrizia Reggiani wowed everyone on the red carpet in a sheer sequin-embellished dark violet silk chiffon cape gown straight off Gucci's runway last week. It had a thigh-high slit and floor-sweeping sleeves which now and then Gaga took in the air for pictures.
She paired it with crystal-embellished gloves and fishnet stockings which was the same way the model had worn the outfit in Gucci's Love Parade Collection.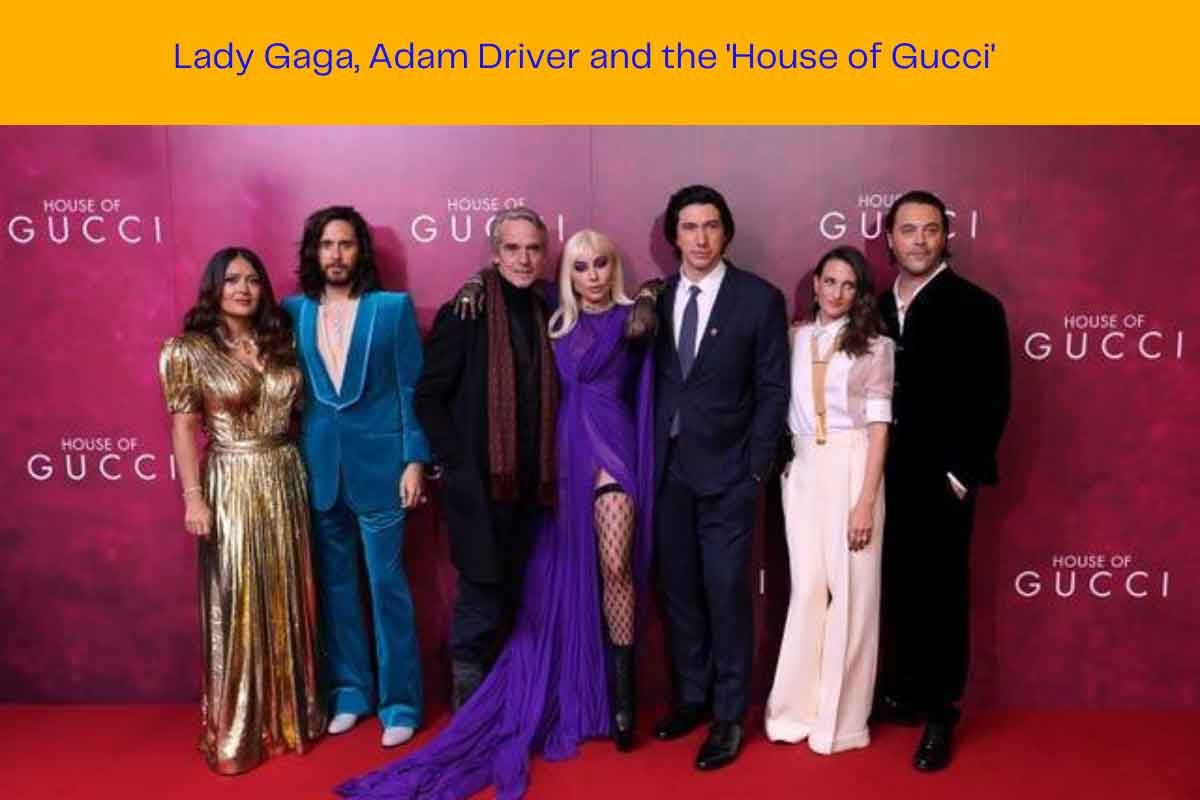 Although, she did add a personal touch to the outfit by opting for her favorite Pleaser platform boots and purple eyeshadow. Gaga also added a few accessories that made her look stand out.
After Weeks of Declines, US Covid Cases Have Stalled at a High Level
The other cast members of the movie also rose to the occasion. As Salma Hayek acted as Giuseppina "Pina" Auriemma wore a custom Gucci gold floor-length gown. The gown had a v neck and was cinched at her waist showing off Salma's great curves. To complete her look, she paired it with a necklace and matching bracelet.
The Men of House of Gucci
Moving on to the men of the movie, Jared Leto acting as Paolo Gucci went for a Gucci teal velvet suit featuring a satin trim. Leto decided to opt-out of a shirt and paired his look with a diamond necklace and a clutch shaped like a heart. To complete his look, he wore white boots.
On the Contrary, Adam Driver acting as Maurizio Gucci decided to not go for Gucci. He wore a navy blue Burberry suit with a tie.
Jeremy Irons as Rudolfo Gucci also stunned everyone on the red carpet as the 73-year-old wore a peacoat. He wore a waistcoat and a skinny scarf on top of it with an iPhone 8 casually tucked inside one of the pockets. Moreover, he tucked his trousers into his socks and combat boots. Somehow, Jeremy Irons managed to rock the look and stand out.
Directed by Ridley Scott, House of Gucci is based on a book titled  The House of Gucci: A Sensational Story of Murder, Madness, Glamour, and Greed by  Sara Gay Forden.
It is based on a real-life event. The film revolves around love, betrayal, and revenge. It follows Patrizia Reggiani and Maurizio Gucci as they fall in love, get married, and finally undergo divorce.
But this is not it! As a hitman kills  Maurizio Gucci in broad daylight. This hitman was hired by none other than his ex-wife Patrizia Reggiani who couldn't tolerate him cheating on her and leaving her for another woman.