Real-Time with Bill Maher season 21 has now been officially approved for 2 more seasons till 2024. So what do we know about this late-night series till now? This series has a total of 20 seasons till now and has been updated for two more seasons.
Real-Time with Bill Maher is a discussion series that runs on HBO every week. This famous show is hosted by all-time favorite comedian and discussion series hosted by this political satirist and comedian Bill Maher.
This show is just like Bill Maher's former show ABC series Politically Incorrect and Comedy Central invited a lot of guests who used to share their views on recent events going on in politics and media. Just like his previous shows his guests are always knowledgeable about the subjects he discusses.
The panel always includes specialists, such as academics, journalists, and politicians, also sometimes actors and celebrities.
Real-Time with Bill Maher airs on Fridays and as a weekly show, it continues for hours at 10 P.M ET. This show is broadcast live from the Television City's Studio 33.
Also just after the show a 10 to 15 minutes live session is done on Youtube to answer all the questions by the fans which they had asked during the live show. So let's see what we know about the show and all the other details.
Is Real Time With Bill Maher Season 21 Going to Be Live Again?
Recently it was announced that HBO has increased the timeline of the show' Real Time with Bill Maher. This show is extended for 2 more seasons and definitely which is good news for the fans of this show.
As per the reports, Bill Maher who also hosted the famous show "politically incorrect" is going to be live again every Friday for 2 more seasons till 2024 on HBO, and HBO Max.
Nina Rosenstein, who is Vice President of HBO announced in September that the famous show Real Time With Bill Maher will be back. This show has constantly occupied Friday night and the fans can't wait to have this show back once again.
This show has been successful for 19 seasons and is a constant escape for Friday nights. If you are also a lover of watching new perspectives and new approaches towards the most obvious issues then this show is for you.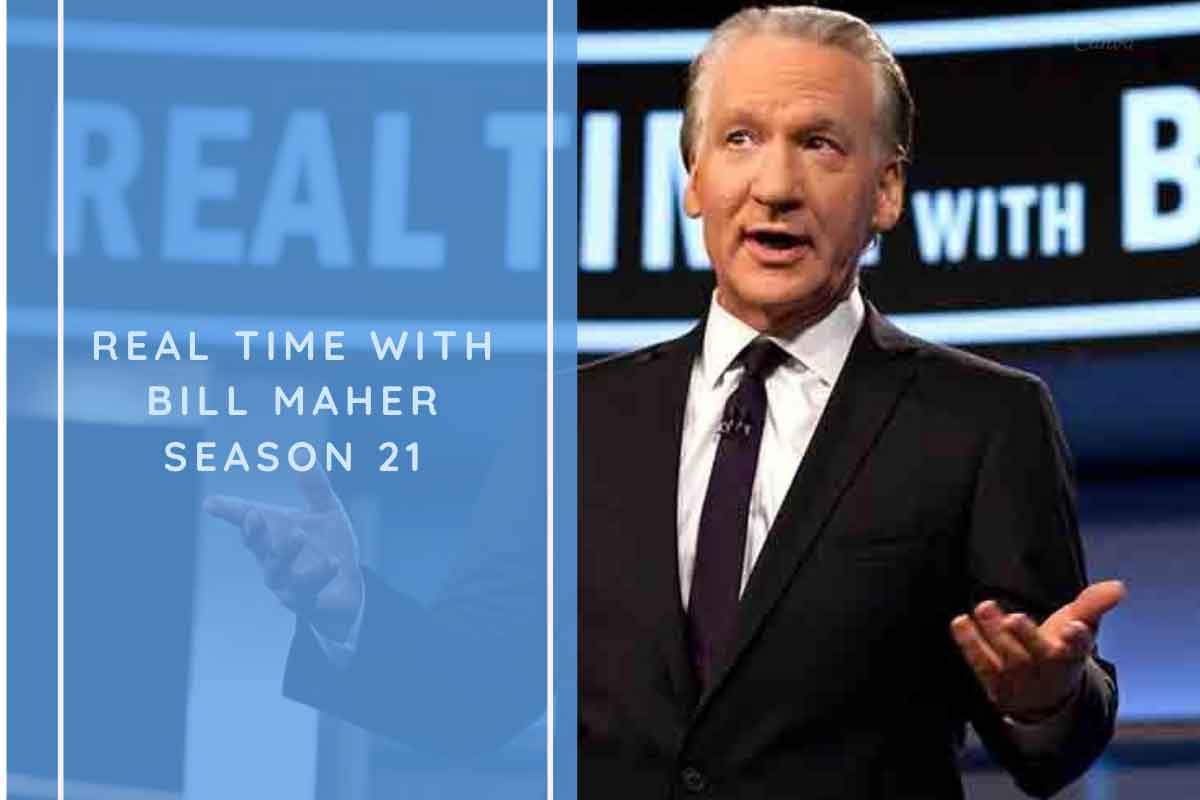 Recently there was a review done in Bill's roundtable interviews, and a lot of them mentioned that the guests on this show are always outstanding and with a new perspective.
They even agreed that this show shares a lot of viewpoints on recent situations and the host always does his job correctly to engage in conversation and create a dispute.
Bungou Stray Dogs Season 4 Release Date, Cast, Plot, Trailer
Bill Maher had his first debut on HBO when this show was aired in 1989. Since then he has been featured in 11 more shows. Along with the live show he has even hosted, 2 standup specials and other comic shows as well.
The producers of the show are Bill Maher, Marc Gurvitz,  Sheila Griffiths, Billy Martin, and  Dean Johnsen. The co-producer of the show is Chris Kelly and the director of the show is  Paul Casey.
Release Date: Real Time With Bill Maher Season 21
We do know that the show has been extended for 2 more seasons till 2024. However, there is no such update about the actual release date of the show. It is expected that the show is going to be released in the year 2022.
Till then stay tuned with us and we will keep you updated about any new updates regarding the show.