Who Is Jamie Dornan?
James Dornan is a model,  actor, and musician from Ireland. He was born on 1st May 1982. Earlier he used to work as a character actor. Ans worked in many films and television shows. He has been nominated for BAFTA Awards and has also won Television Awards and Irish Film.
He had started his career in 2001 as a model. Later on, in 2006 he started his acting career and had even won a lot of awards for his roles in these years.
James Michael Tyler, Who Played Gunther on 'friends,' Dies at 59
However recently he said in an interview that has been lying about his modeling career while meeting girls as he was pretty embarrassed about the truth. This extraordinary action is 39 years old and has three daughters.
Amelia Warner, the wife of James Dornan, had even agreed that he used to struggle to introduce his career to anyone. And whenever he used to go out to meet any women he used to pretend that he had different jobs 
Why Did Jamie Dornan Lied About His Modelling Career Whenever Out on a date?
James Dornan recently shared that he struggled a lot with the 'energy'. He even added that there are a lot of vanities and it makes him feel douche. He even said that this is very much nonsense that whenever he used t9o go out on a date or meet any girl in the pub he would say he worked in Google or as a gardener.
He said he would agree to any career but accept the fact that he is a model and that is what he does for a living.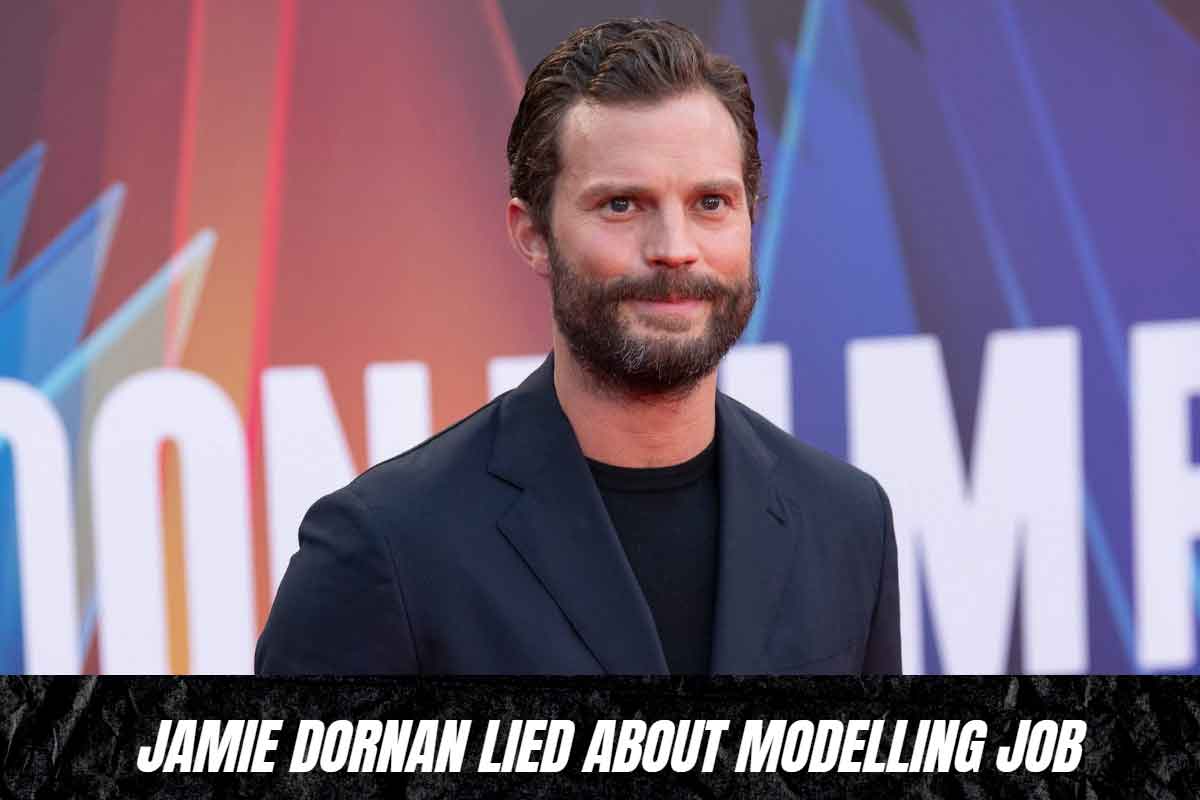 Even though it is an important part of the job he is still not comfortable accepting it. This Belfast star who started his journey as a model in 2001 and acted in 2006 is yet not comfortable while getting clicked and this is so unnatural. 
Jamie Dornan: Still Not Comfortable With Clicking Photographs
Also in a recent interview with Britain's GQ magazine during their issue of December/January, he even agreed that he didn't love modeling that much as a career. And even till now, he doesn't like it when his photographs are getting clicked. He feels odd about it and finds it very unnatural.
Zayn Malik Pleaded No Contest to Harassment Charges in an Alleged Dispute With Gigi and Yolanda Hadid
He also added that it is not fun to be told over and over again to adjust the position and pose for a shoot.
James Dornan is going to turn 40 next year in May and he said he isn't afraid as these steps give him the perspective of the milestones he has covered. He even added that he is no more afraid now of the challenges and not a person with a five-year plan for the future. 
He then said that if his twenties was all about building his career as a model and actor and his thirties was all about building himself up then he would like his forties to be about things that are going to last forever.