If you are also searching for a thriving, scary, and show that can't help you take your eyes off then HBO has your back.
HBO has brought a total of 3 hours of completely entertaining content for you. The show starts with all-new episodes of succession, which were continued by the premieres of Insecure. It will gain your excitement so much even before John Oliver delivered the last laugh with a brand new episode of Last Week Tonight.
After such a long wait Insecure season 5 is finally being released online. And all the fans are so excited to see how the final season ends the journeys of Issa and Molly's. As both of them had a lot of growing up and glowing' up to do. 
Death March To the Parallel World Rhapsody Season 2 Release Date Cast Plot Trailer and Many More
Insecure season 5 will show a few dangling threads. As Issa and Molly were trying to build their friendship once again. A trip all of them took to Stanford for their 10-year reunion awakens a lot of memories of the besties. However, it also shows how things have changed since their college days.
Meanwhile, both of their love lives are all messed up. Issa had again reunited with Lawrence and was planning to move to San Francisco with him. Then, the plot changed completely and Condola, Lawrence's ex was pregnant. Also, Issa has started to hang out again with Nathan and a lot more is going to be seen in Insecure season 5.
Along with that, Issa also has to sort her career and goals in the series. Here is all you need to know about the release of Insecure Season 5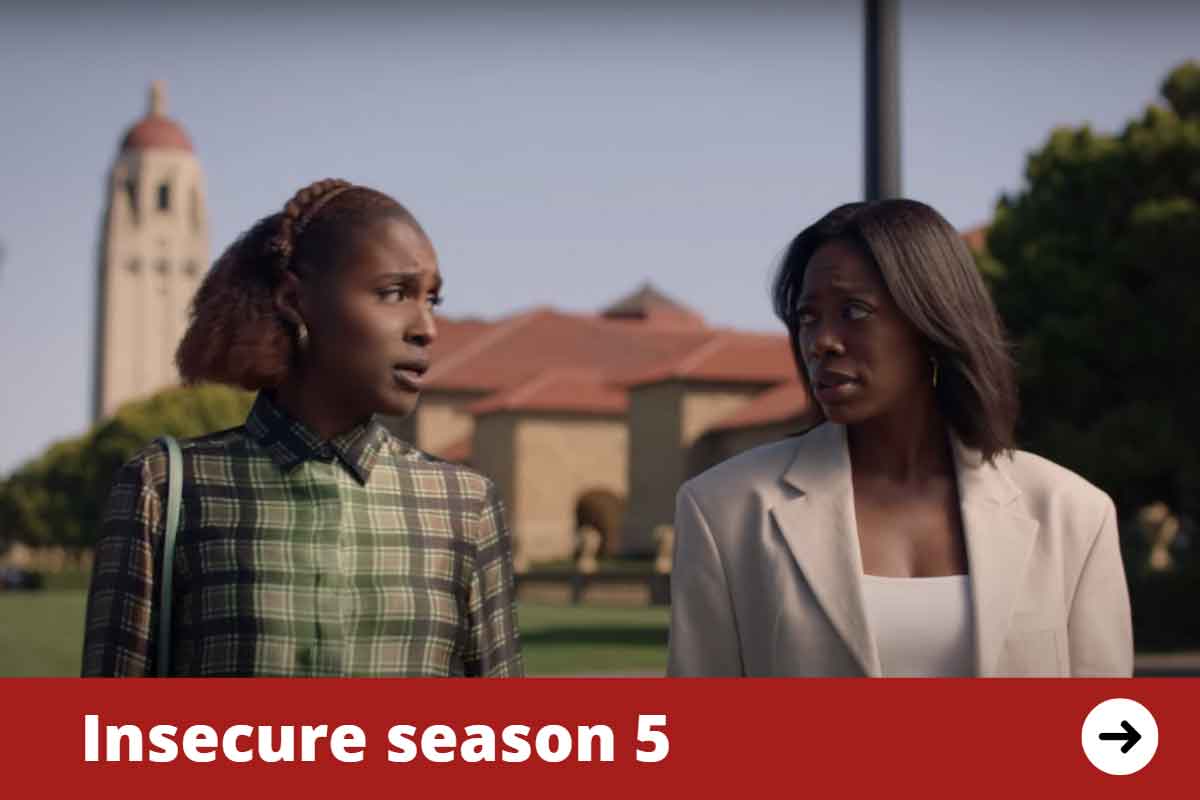 When Will Insecure Season 5 Release on HBO?
Insecure Season 5 was live on Sunday, 24th October and it was streamed on HBO and HBO Max. Along with the season, going live all the episodes will be streamed simultaneously on HBO Max. Along with that a replay of season 5 will be aired at 1:00 a.m. ET on HBO. There are a total of 10 episodes in the final season of Insecure 5.
How Can You Watch Insecure Season 5 on HBO and HBO Max All Live?
All the latest seasons of Insecure 5 can be watched live on HBO and HBO Max. The packages for a total of $9.99 along with ads or $14.99 ad-free valued as per month are also available, HBO Max contains all the channels of HBO, and also has additional shows, movies, and Originals of HBO max.
If you also subscribe directly to the ad-free version, then you will be able to watch select Warner Bros. movies on the exact day they are released in theaters and you don't have to pay any additional cost. If you are planning on getting a  subscription to HBO, you should try out the HBO Max, and it is even available to stream on any device such as Roku, Apple TV,  Google Chromecast, Amazon devices, Android devices, and more.
Moana Season 2 Release Date Cast Plot Trailer and latest updates
Can You Watch Insecure Season 5 on Hulu?
Yes! The Insecure Season 5 can be watched live on Hulu as well. You are just required to connect your HBO Max to your Hulu account and then you will be able to live stream any show.